This roasted vegetable enchiladas recipe is easy to customize with your choice of veggies and baked to delicious cheesy perfection.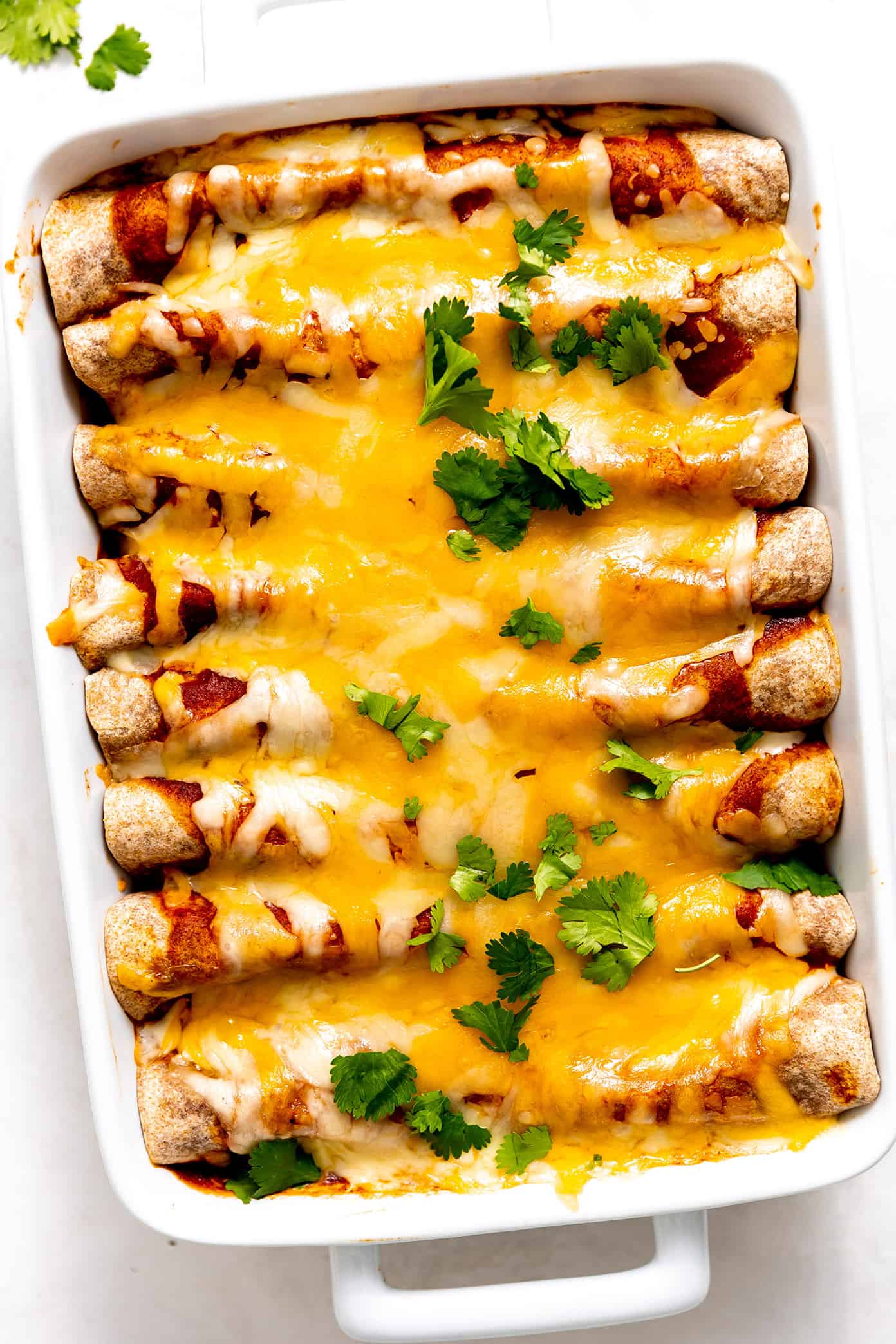 One of our family's all-time favorite ways to eat our veggies! ♡
These roasted vegetable enchiladas have been a fan favorite here on Gimme Some Oven for over a decade now. They're super easy to make with whatever leftover vegetables happen to be hanging out in your fridge. And after many years of serving these enchiladas to veggie-lovers and veggie-skeptics alike, I can vouch that everyone loves these enchiladas no matter which veggies you toss in. They all get extra caramelized and yummy while roasting in the oven anyway, and then once they're rolled up in tortillas and baked with zesty enchilada sauce and melty cheese, I'm telling you — people just dive right in. They're too good to resist!
I'm of course partial to making them with my favorite homemade red enchilada sauce, but feel free to use store-bought if you're looking to save time. I've also included make-ahead instructions below if you'd like to make a pan in advance to refrigerate or freeze. And if you would like to make these gluten-free, just grab your favorite corn or gf flour tortillas and you'll be good to go.
Let's make a yummy pan of vegetarian enchiladas together!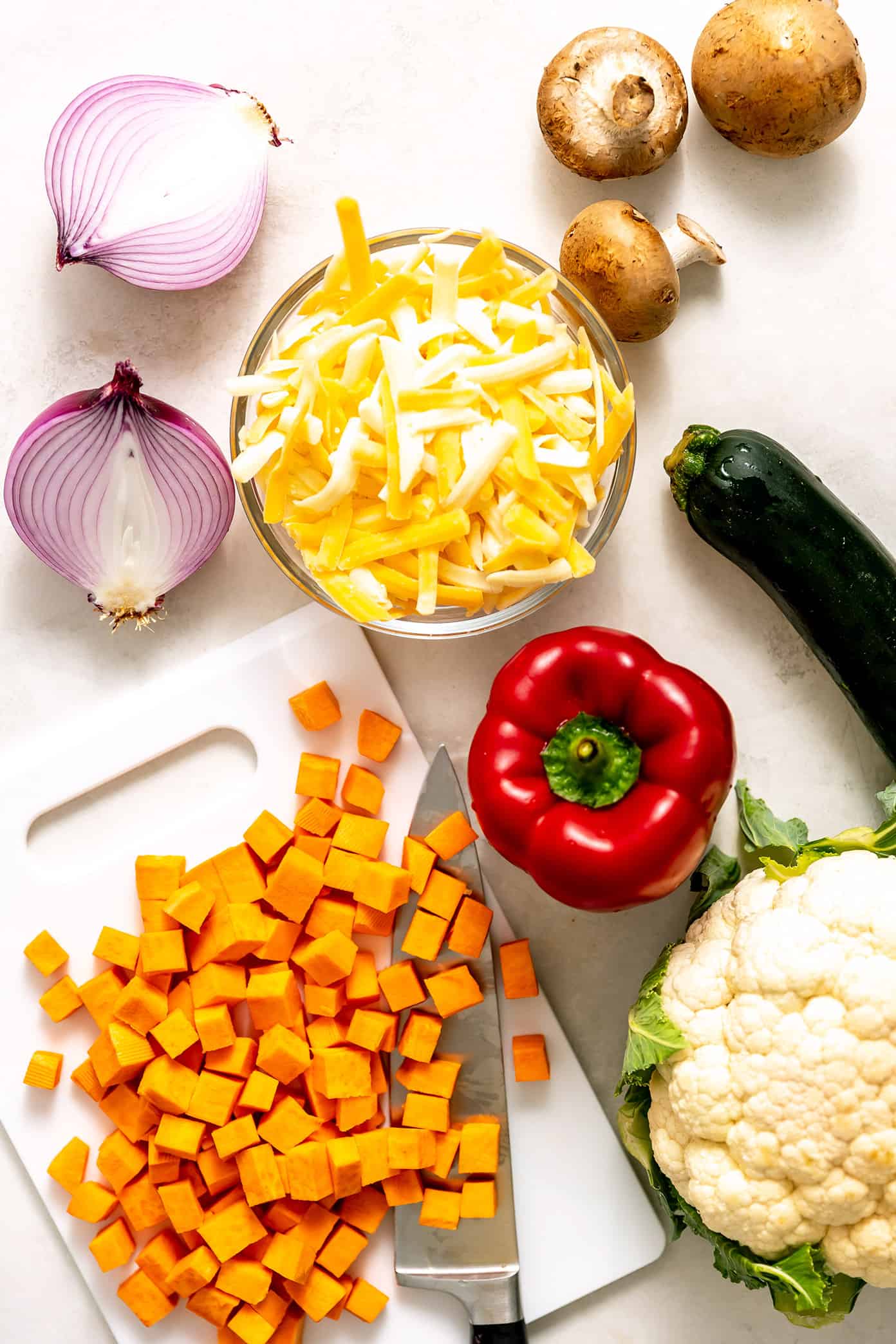 (more…)