This stunning persimmon pie would be a great alternative to the traditional pumpkin pie for the holidays. It's smooth and creamy, lightly spiced with flavor notes of honey, pumpkin, and apricot. Serve with a dollop of freshly whipped cream for the perfect bite!
If pumpkin pie is the official pie of Thanksgiving, I'm declaring persimmon pie the official pie of Christmas (because as much as I love cookies, Christmas is sadly lacking in pies.) Pumpkin is so last month… this persimmon pie is it.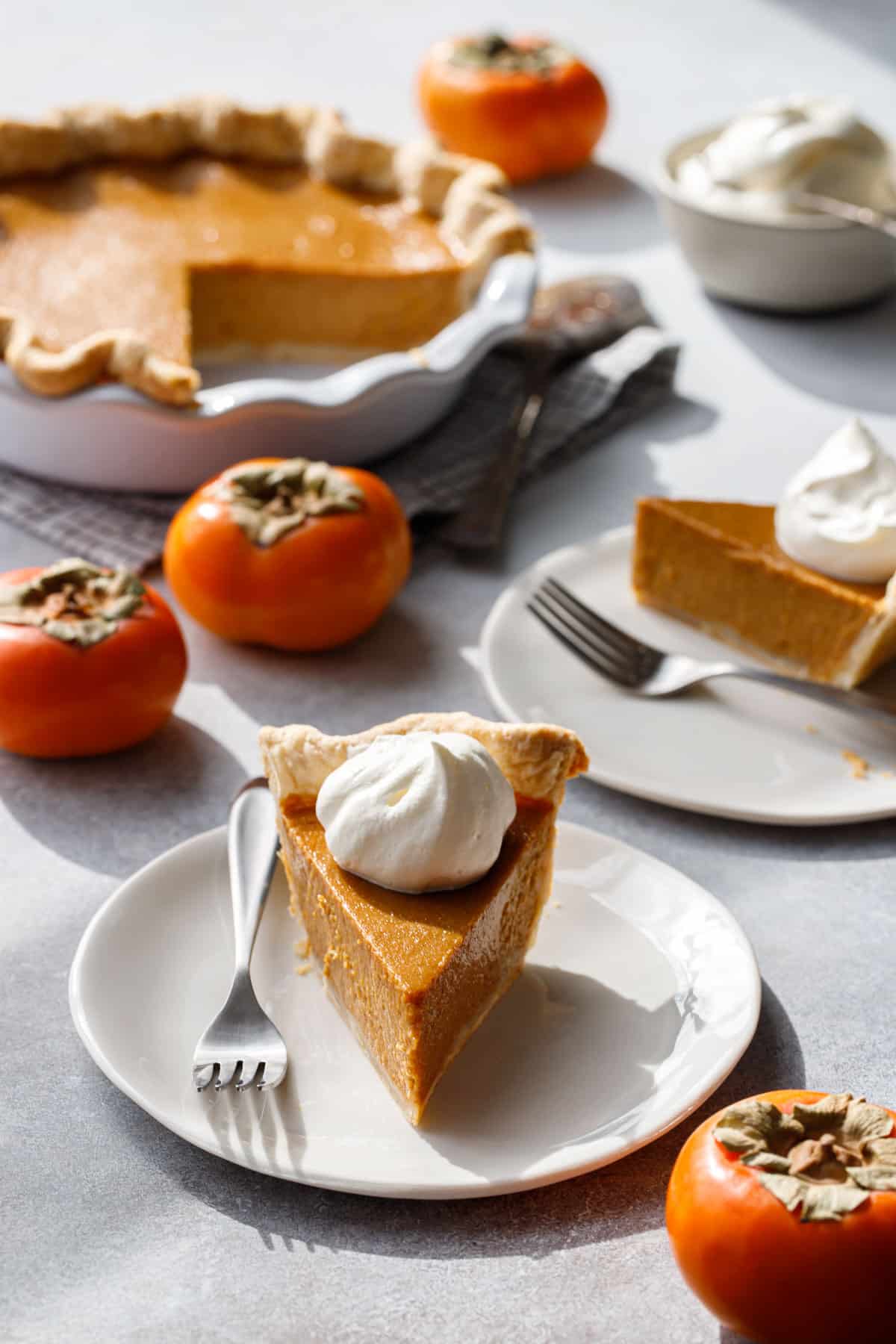 What looks like a pumpkin pie, tastes kind of like a pumpkin pie, but definitely isn't a pumpkin pie?
Persimmon pie! Yes, I said persimmon! The fruit!
If you've never had a persimmon before, it's one of my favorite fall/winter fruits. I'd describe their flavor as sweet and slightly tangy, somewhere between a peach or apricot and a pumpkin, with subtle notes of honey and even caramel that pairs beautifully with fall spices.
The pie itself is laced with seasonal spices, which does fool the brain a bit: upon first bite you may think you're eating a pumpkin pie (and if I hadn't told you it wasn't pumpkin you may never know). Except, it's not quite pumpkin like you're used to. Maybe a little bit fruitier, perhaps? Like someone snuck a peach into the can of pumpkin puree (which sounds weird but also kind of wonderful?)