After over a year, France is opening its borders to most travelers, to a group that includes North Americans. I wrote about some of the developments in my June newsletter but some points have been clarified in the last few days. France announced a "color system" in which your requirements for entry will depend on what country you are from. There are three color groups; Red, Orange, and Green (more here and here) but for the Orange group, which includes North Americans, if you are fully vaccinated, you can come to France. If you aren't fully vaccinated, you must have a compelling reason to come, and the requirements are stricter, plus you'll need to quarantine for 7 days and have a PCR test after arrival.
The type of proof of vaccination has yet to be confirmed but you should print out what you have or bring your vaccination card, along with any other documents you have that relate to being vaccinated. Later this month, France will offer a "health pass" of some sort, which has yet to be determined. (More on that below.)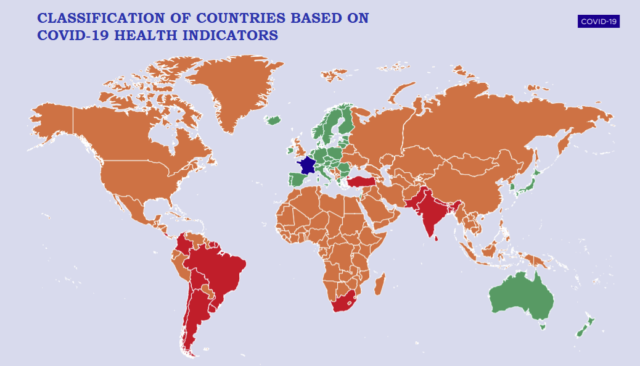 According to the US Embassy in France, here are the current requirements for Americans and others in Orange zones:
"Proof of vaccination (currently only the Pfizer, Moderna, AstraZeneca, and Johnson & Johnson vaccines are accepted). Travelers must also be fully vaccinated, which occurs two weeks after the second dose of Pfizer, Moderna, or AstraZeneca, and four weeks after the single dose of Johnson & Johnson; AND Either a negative COVID PCR test conducted within the 72 hours prior to departure or a negative COVID antigen test performed within the 48 hours prior to departure."
Continue Reading France Reopens to Americans (and Others) June 9th...