These Healthy Carrot Cake Muffins are easy to make with oatmeal, lots of fresh carrots, and a handful of other simple and healthy ingredients. Feel free to top them with a lightened-up cream cheese drizzle too!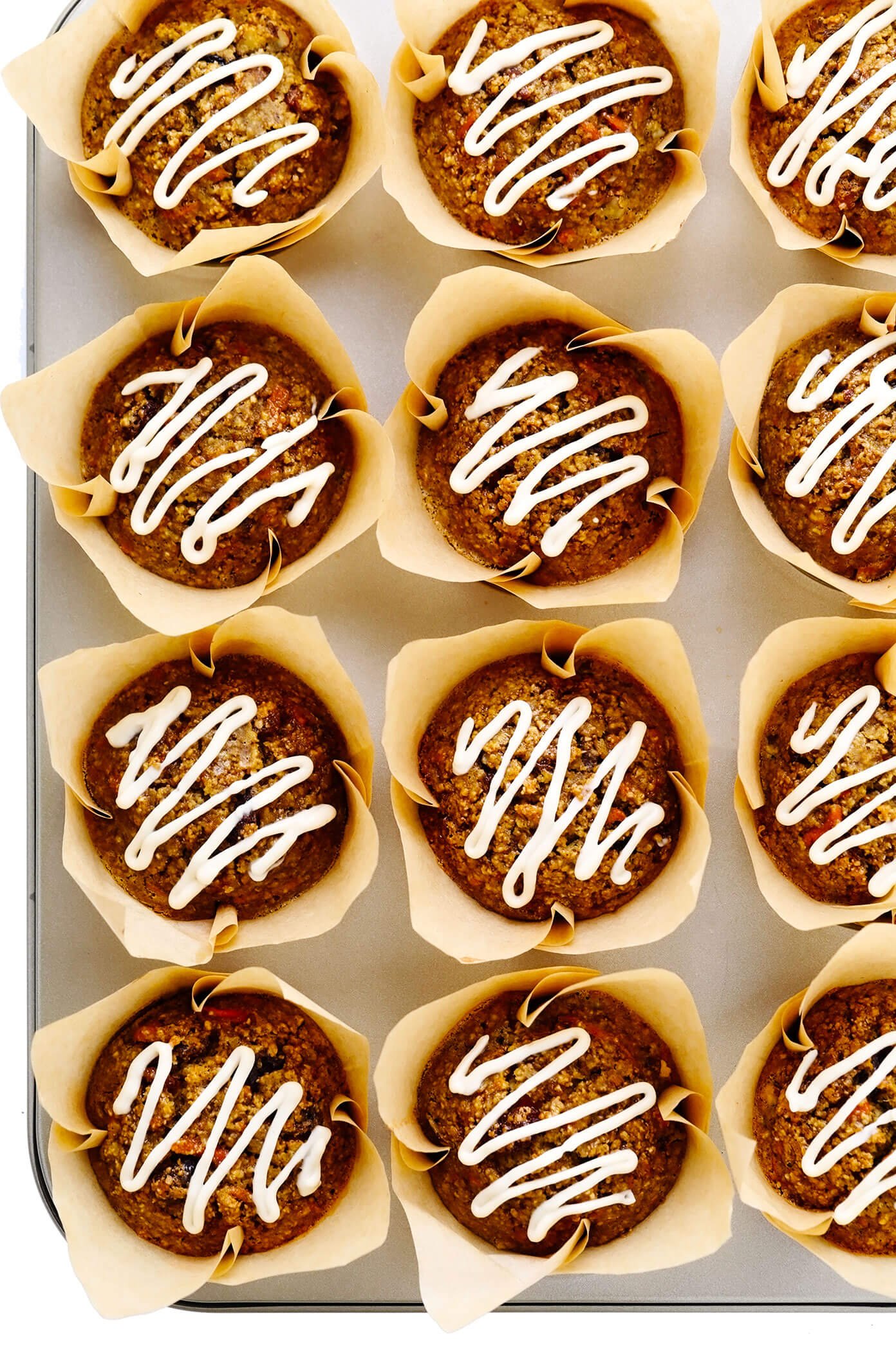 Meet my new favorite healthier way to satisfy those carrot cake cravings…
…these delightful carrot cake muffins! ♡
Many of you long-time readers may recognize this recipe as a riff on my favorite base recipe for healthy banana, pumpkin or apple muffins. Turns out, it works perfectly with freshly-shredded carrots too. And when made with some of my favorite carrot cake warming spices and topped with an optional (yet highly recommended) light cream cheese drizzle, these muffins taste like an absolute treat!
This carrot cake muffins recipe is also super quick and easy to whip up with just 20 minutes or so of prep time. It's made with healthier ingredients, including lots of fresh carrots, a simple oatmeal base (which makes these muffins naturally gluten-free), and a minimal amount of maple syrup as the primary sweetener. Plus, these muffins also keep really well in the freezer, so I highly recommend making a double batch if you would like to meal prep for easy grab and go breakfasts or snacks.
More than anything, though, they are just ridiculously good. So if you love carrot cake as much as I do, grab some fresh carrots and let's bake up a quick batch together!