These salted chocolate peanut butter oat cups are quick and easy to make, made with feel-good ingredients, and always SO tasty!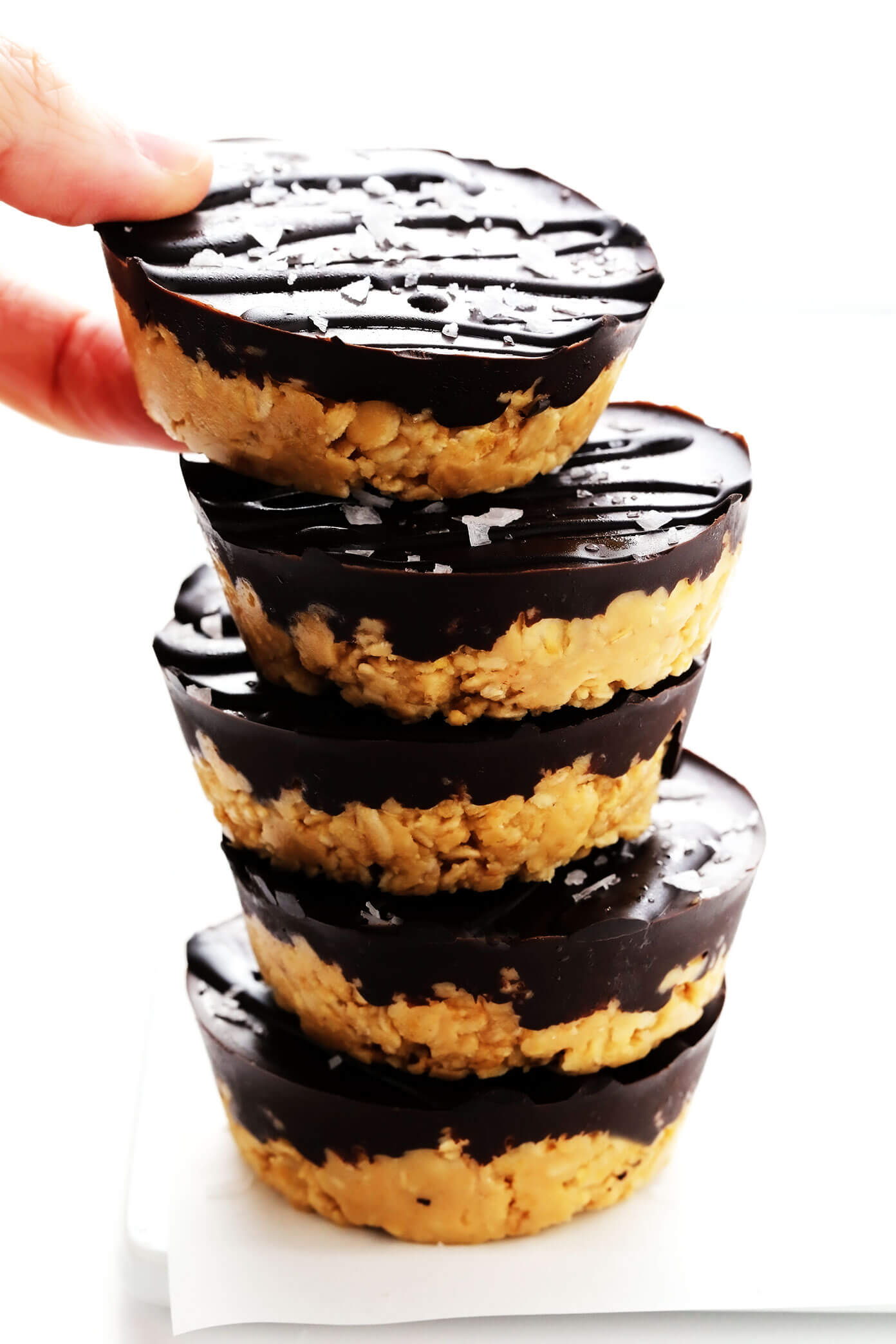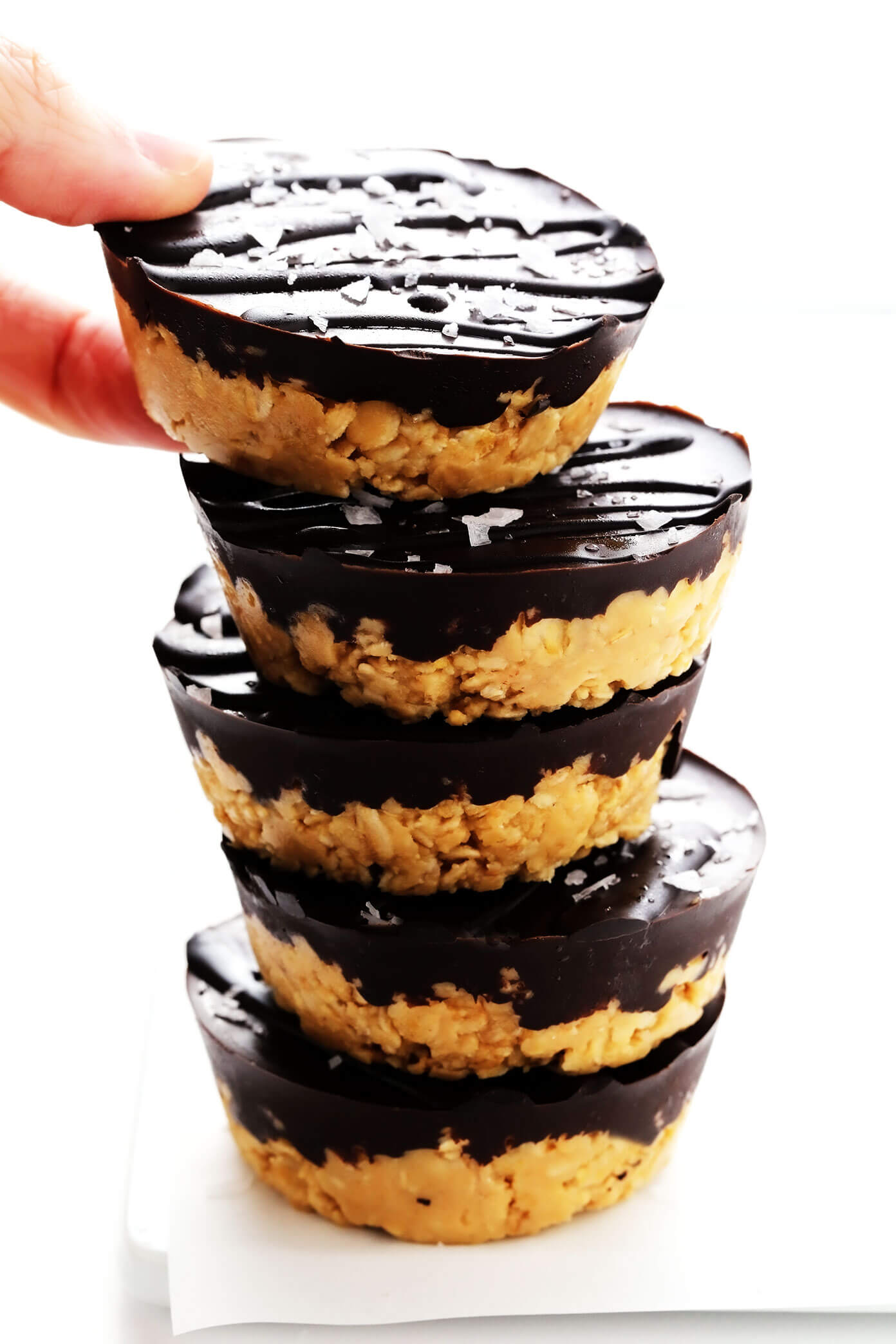 Say hello to the super-simple salted peanut butter oat cups I've been loving lately! ♡
I honestly hesitated to even share this "recipe," since these tasty little treats are super basic and easy to make. But after enjoying dozens of them during pregnancy (in my never-ending quest to find new ways to eat more protein), I thought some of you might enjoy them too. So here we are!
They are made with a simple base of peanut butter and oats, sweetened with however much honey that you prefer. Then when topped with a spoonful of melted chocolate, chilled in the freezer until solid, and finished off with a pinch of flaky sea salt, these oat cups turn into the most irresistible sweet treat. And all the better — a sweet treat made with whole, protein-packed, easy-to-grab pantry ingredients that you can feel great about enjoying!
Feel free to tinker around the recipe, of course, and swap in whatever kind of nut (or seed) butter you might prefer. And if you don't happen to have oats on hand, you could also play around with using puffed rice cereal, puffed quinoa, or other crunchy cereals as a base. But however you make these cups, there's basically no going wrong with this salty chocolate-peanut butter combo here. So have fun and enjoy them!