Craving a rich, decadent chocolate cake? This Easy Chocolate Bundt Cake is made by doctoring up a cake mix to turn it into an incredibly moist, perfect chocolate cake.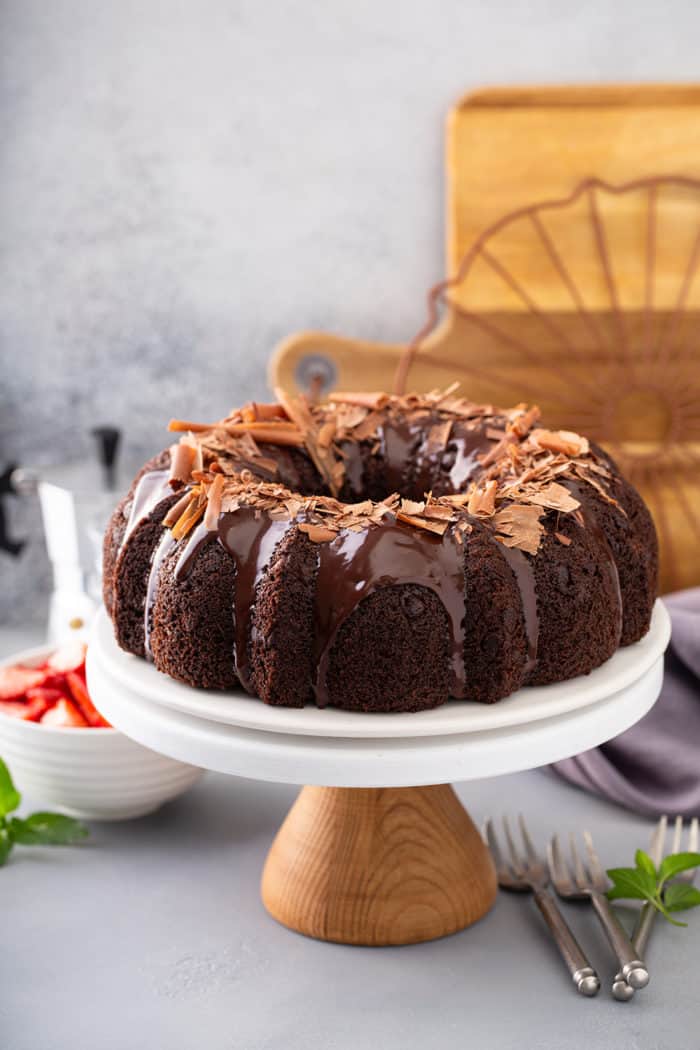 Do you have a recipe that is absolutely perfect for just about any occasion?
Whether it be a birthday party, a backyard barbecue, or just a chocolate cake craving on a random Thursday night – this Easy Chocolate Bundt Cake has been my go-to chocolate recipe for years and I'm fairly certain it's going to be your go-to recipe as well.
This Easy Chocolate Bundt Cake is incredibly simple to make and can be served up countless ways. Drizzle slices with warm peanut butter and chopped peanut butter cups, top it with fresh berries and whipped cream, or serve it with a simple ganache and chocolate shavings like I've done here. Seriously, the possibilities are endless!
(more…)
The post Easy Chocolate Bundt Cake appeared first on My Baking Addiction.