Made with a doctored up cake mix, this easy strawberry cake is a great make-ahead dessert for summer! Bursting with strawberries and topped with cream cheese frosting, this pretty pink cake is sweet, tangy, and totally delicious.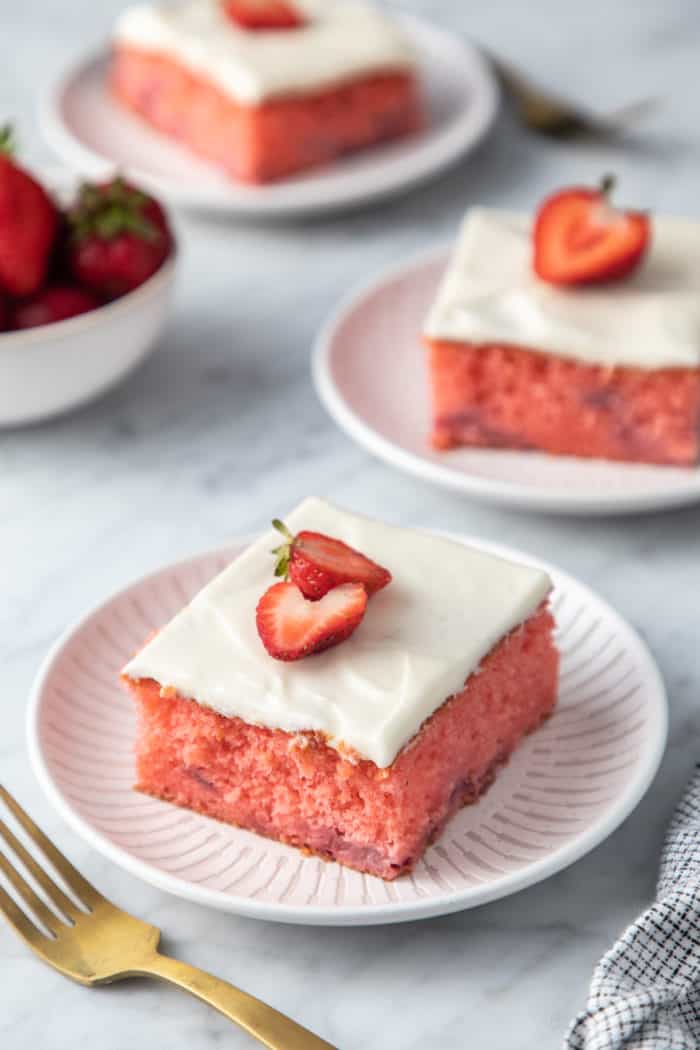 If you saw my post on the famous TikTok cinnamon rolls with heavy cream, you know that TikTok is totally a source of inspiration for me these days.
I recently had a video pop up on my FYP of someone making a strawberry cake using a cake mix. I didn't love their method, but I loved the idea!
So I decided to turn to my own archive of cake recipes and figure out how to tweak some existing recipes to make a fun and simple strawberry cake.
The result is this pretty pink cake that is bursting with pieces of fresh strawberries. It's fun, it's pretty, and it's so delicious!
(more…)
The post Easy Strawberry Cake appeared first on My Baking Addiction.