These Korean-inspired spicy sesame gochujang noodles can be ready to go in 30 minutes and are easy to customize with your choice of veggies and protein.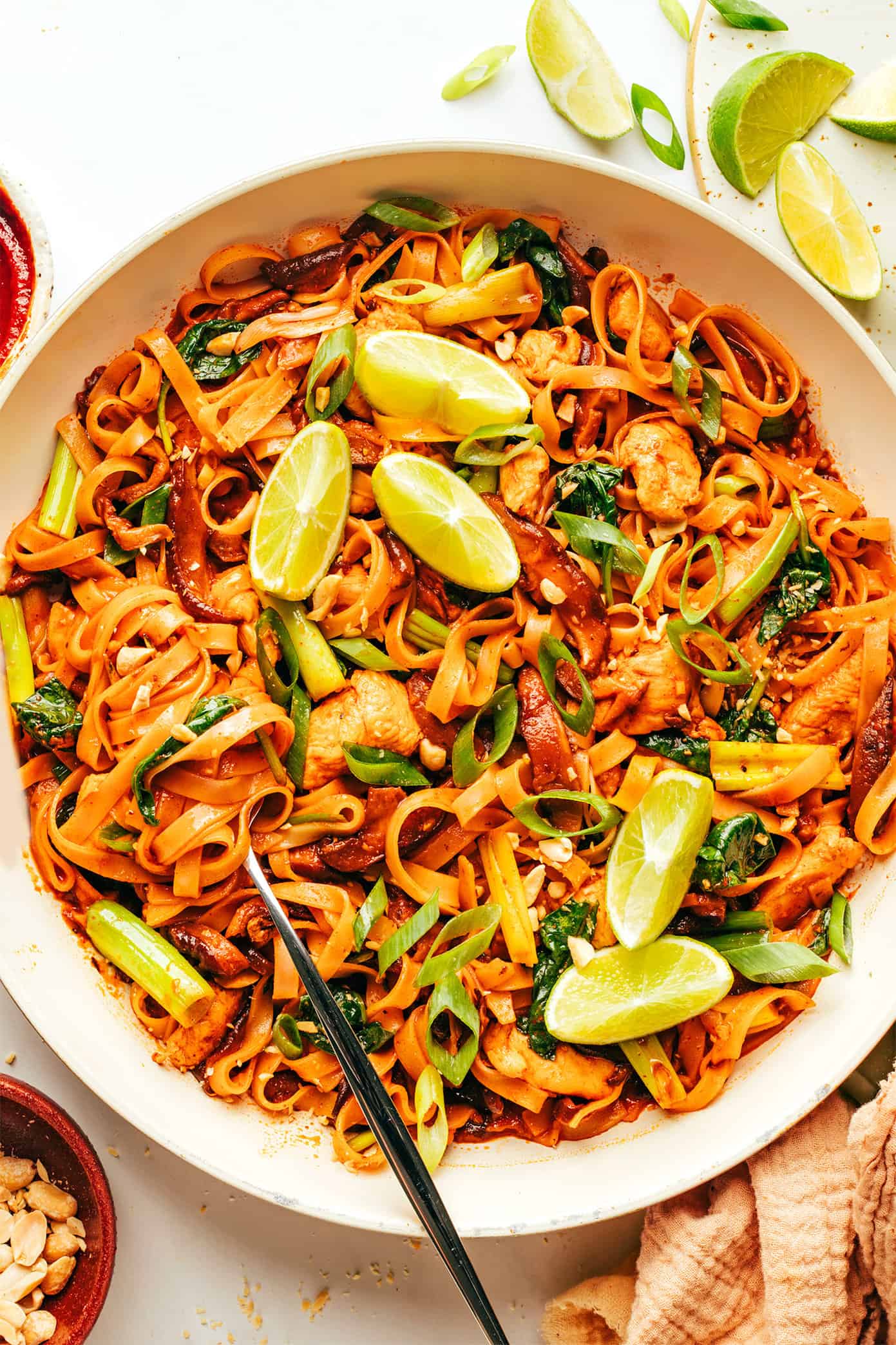 Say hello to the sweet, savory, spicy, and absolutely scrumptious noodles we've been loving lately! ♡
I mean, let's be real, Barclay and I could happily eat noodles just about every day of the week. But we've recently become completely hooked on this Korean-inspired stir-fry sauce that comes together in a snap with just 5 ingredients — gochujang paste, toasted sesame oil, soy sauce, maple syrup and lime juice. It's perfectly balanced with bold, big flavors. And it plays well with a wide range of noodles and veggies and proteins, making this one of those back-pocket recipes that's easy to improvise with whatever you have on hand.
Best of all, it comes together quickly and easily in just around 30 minutes or so. And if you happen to have any extras, the leftovers also taste fabulous for lunch the next day. So many reasons to love this recipe…so let's get to it!