Miznon is hard to write about, because once inside, it's hard to describe what's going on. To figure out the menu, or the structure, can take some doing. It's better just to go in with blind faith and have the experience, without trying to control or understand it.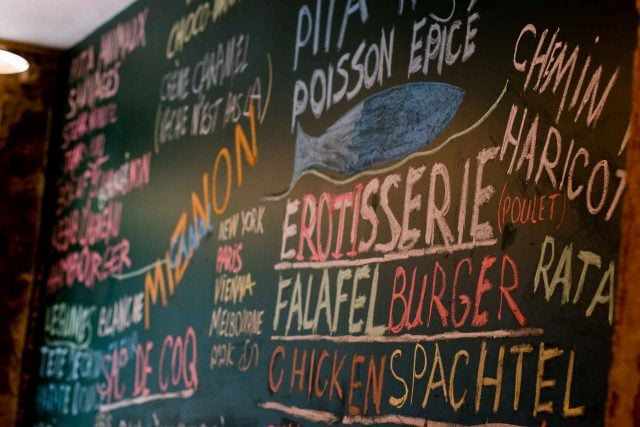 That said, I'm not a picky eater but I do like structure. So since I'm not a regular at Miznon, on my first visit I had to unravel what's on the menu since it's a jumble of words and phrases. In other words, don't expect a precise list with menu titles in this post. But if you go, the counter people are helpful, if hurried. And the experience is part of the fun. (If you've been to Tel Aviv, where Miznon originated, you know that some of the best places to eat are more free-wheeling than restaurants elsewhere.)
Continue Reading Miznon in Paris...