This Pesto Pasta Salad recipe is loaded up with the most delicious mix of Italian-inspired ingredients. Easy to prep up to a few days in advance and sure to be a crowd fave!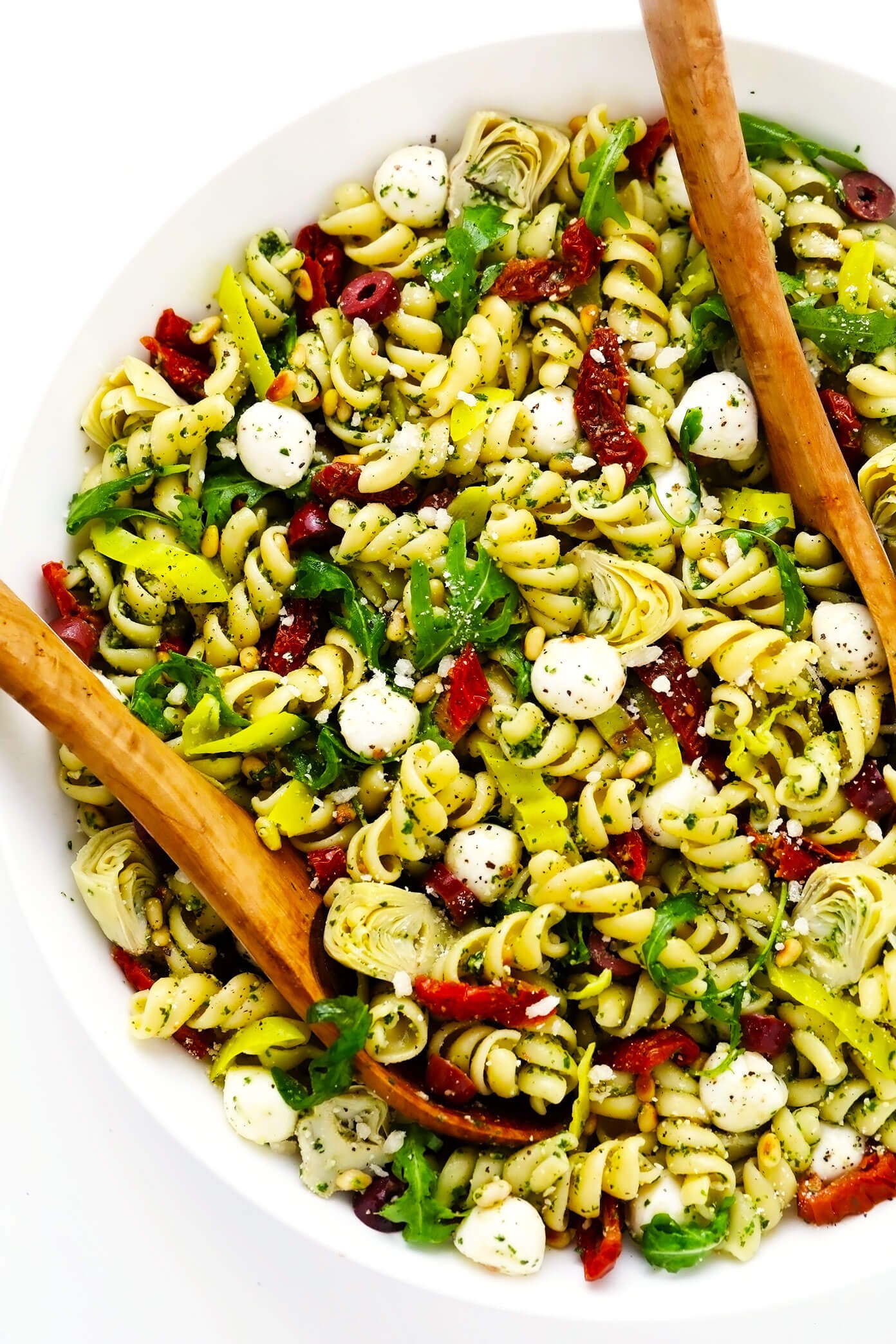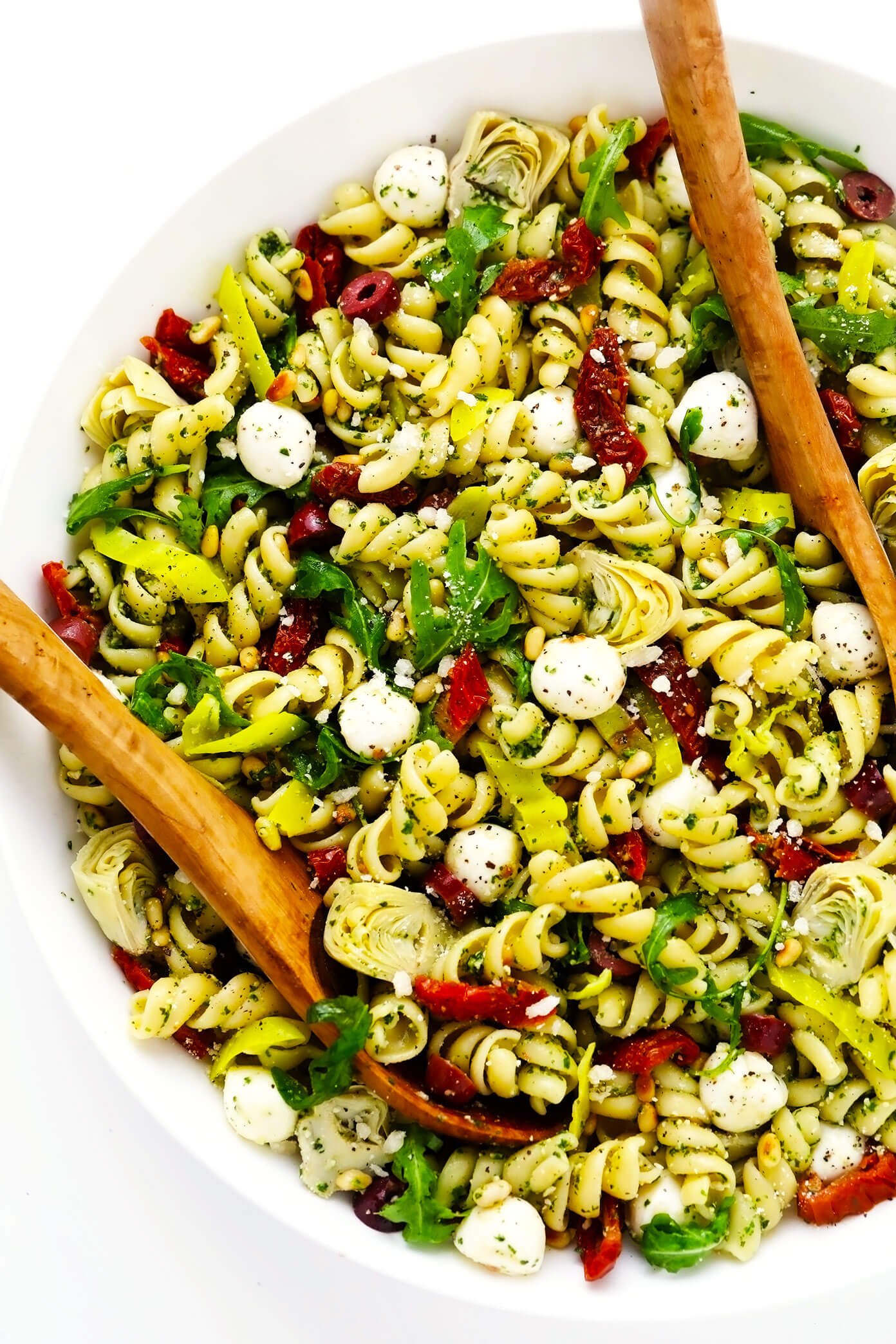 Anytime there's a summer potluck happening, I call dibs on bringing the pasta salad!
And this summer, this fabulous pesto pasta salad is my new go-to. ♡
It's loaded up with all of my favorite Italian-inspired pasta salad ingredients, from sun-dried (or fresh!) tomatoes to tender artichoke hearts, fresh arugula, tangy pepperoncini peppers, mini mozzarella balls, rich Kalamata olives and toasted pine nuts. Everything is generously tossed with fresh basil pesto (highly recommend making a batch homemade while fresh basil is in season) and served up with a generous sprinkle of Parmesan. I mean seriously, with an all-star ingredient lineup like this, who wouldn't love this pasta salad?!
That said, this recipe is super flexible, so feel free to also add in some meat (salami, chicken, shrimp, pepperoni) or any of the other ingredient suggestions listed below. It's also easy to adapt this pasta salad to be gluten-free and/or vegan if you'd like. And this recipe also holds up really well in the fridge for a few days, so feel free to make it in advance of a gathering or use it as easy meal prep for the week ahead.
Bottom line, everyone who has tried this pasta salad absolutely raves about it and can't stop going back for more. So whip up (or buy!) a batch of pesto and let's make some pasta salad together!
(more…)