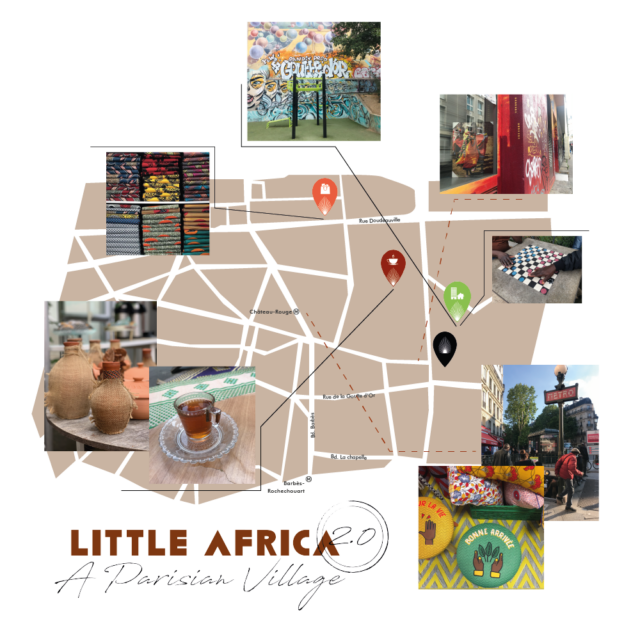 I was surprised the first time I met Jacqueline Ngo Ppii, who by sheer coincidence, I'd contacted a few weeks earlier when I learned about her company, Little Africa Paris. I wanted to sign up for one of their culinary tours of the African neighborhoods and markets of Paris. I've visited some of them a few times on my own, but I wanted to learn more about the foods, ingredients, and preparations from someone with close knowledge of them. The owner wrote back that they started culinary tours yet, and I'd be notified when they did. But I was surprised when I was at a book event and found myself seated right next to her!
We exchanged books and kept in touch. I later found out that Little Africa Paris was looking to move into its own dedicated space in the Goutte d'Or neighborhood, considered the heart of the African community in Paris. The idea is to create Little Africa: A Parisian Village, a place that will host art and cultural events, as well as being a permanent space dedicated to educational tourism, and a venue to highlight Afro-entrepreneurs and artisans. Another goal of her project is to create conversions about race and identity in France, which aren't often discussed. Jacqueline and I had a wonderful conversation about that on Instagram Live. (And I'm still completely floored by the lovely words she wrote about me on her Little Africa Travel Instagram post.)
Continue Reading Little Africa Paris Crowdfunding Project with Live Cooking Demonstration & French Cooking Class...