The Saffron Vanilla Snickerdoodles sold at Blue Bottle Coffee are a favorite of mine. I like to sit in the sun on the beautiful stone slab benches across from the Blue Bottle Coffee kiosk in Hayes Valley, San Francisco with a macchiato a snickerdoodle to share. This, the first Blue Bottle Coffee location, is just a short walk from my house in an alleyway. A not-so-secret spot, slightly off the main strip – source of excellent coffee and cookies!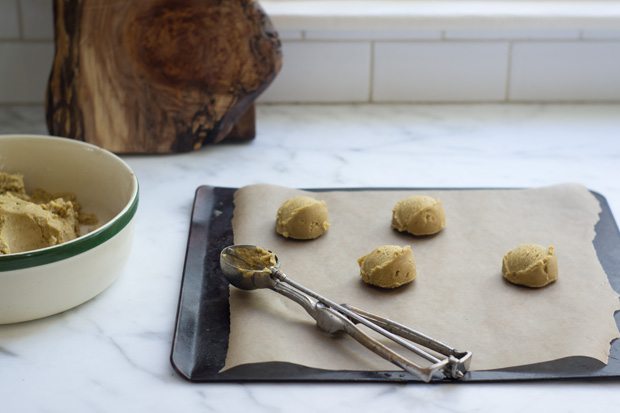 I also love to have lazy breakfasts beneath the tall ceilings, light streaking through the massive windows, in their cafe at Mint Plaza. Word on the street was that a Blue Bottle Coffee book was the works. And each time I visit the cafe I find myself uttering the same nine words, usually with my mouth full, "I really hope this recipe is in the book".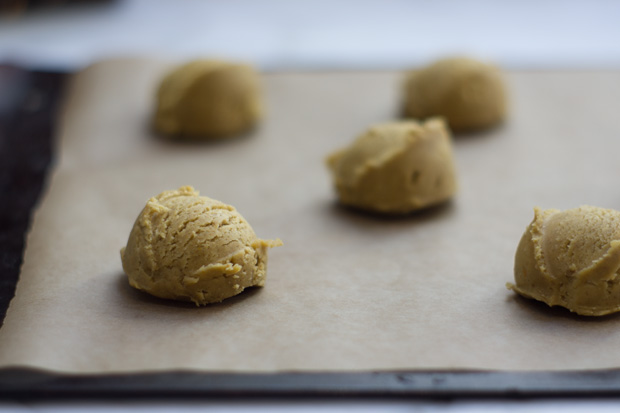 In addition to their coffee, which I'm more than happy to brave a line for, I have a list of go-to favorites from their beautifully concise and inspired menu. My hope was that all would be in the book: these Saffron-Vanilla Snickerdoodles, the Pickled Fennel Egg Salad, the Sesame Absinthe Cigars, and Catalan Eggs with Braised Greens. Check, check, check, and check! Every one of them is in the book.

The Best Snickerdoodles
The book will be released October 9th (I originally posted this in 2012), but I've been hassling Ten Speed to get me an early copy for months. In part because I wanted to bump up my coffee know-how, but (no surprise) I was particularly excited about the recipes – the Saffron Vanilla Snickerdoodle Cookies were first up. They contrast traditional snickerdoodles in the best way. Caitlin describes them as having "an unusual butterscotch flavor from the combination of saffron, brown sugar and vanilla." If you love snickerdoodles, please try these!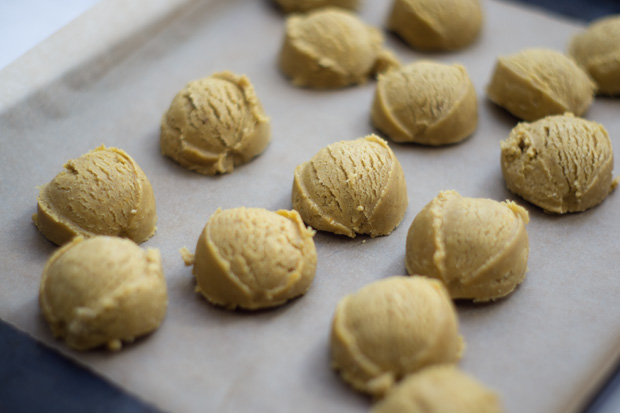 A Twist on the Classic
This recipe delivers a version that is a dead-ringer of the Blue Bottle version. The same as the ones I would buy at the kiosk – buckle in the middle, kiss of saffron, a thin golden crust that gives way to a fudge-textured center. Arguably the best snickerdoodle cookies I've ever had. I made a double batch for a family trip to Lake Tahoe – baking half for the drive there, freezing the remaining pre-scooped dough to bake at the cabin. Everyone loved them.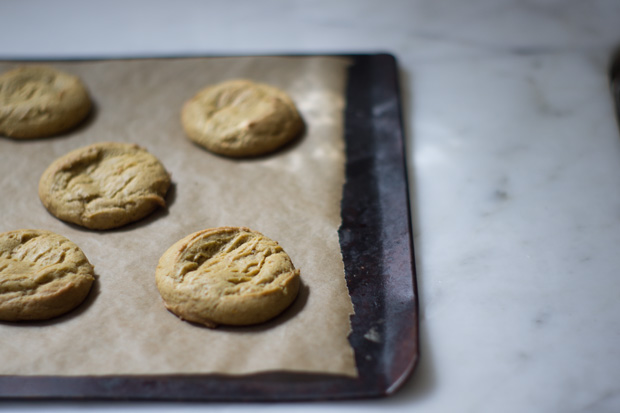 I hope you like these as much as I do, make a double batch and freeze half of the pre-scooped dough for later baking. And be sure to measure the saffron carefully – it's easy to go too light/heavy. Other favorite cookies in the archive include these Chocolate Puddle Cookies, Toasted Almond Sables, the Chocolate Chip Skillet Cookie, or you can click around all the past cookie recipes. xo -h
Variations
A number of you have played around with the recipe a bit. Here are some notes from the comments!
Dorothy noted, "These are amazing! I can't have gluten so made them with GF all purpose flour + xantham gum. I live overseas and on a rainy day like today the comforting smell of these in the oven reminds me of home."
Emily couldn't resist a cinnamon-sugar coating, "I loved the texture of these, very fudgy-centered which is something you don't often get from a snickerdoodle. I rolled mine in cinnamon sugar and it did not overpower the saffron. And I put some pistachio gelato on top. Very sophisticated flavor but with a cozy-familiar cookie texture."
Katrina weighed in with results using white whole wheat flour. "I used 1/2 the salt called for, which was plenty for my taste. I also used whole wheat white flour, which worked fine, but regular white would have been better. Thanks so much for sharing this amazing recipe!"
Continue reading Saffron Vanilla Snickerdoodles on 101 Cookbooks