This ginger peach crisp recipe is made with a warm ginger-vanilla peach filling and topped with a crispy almond oat topping.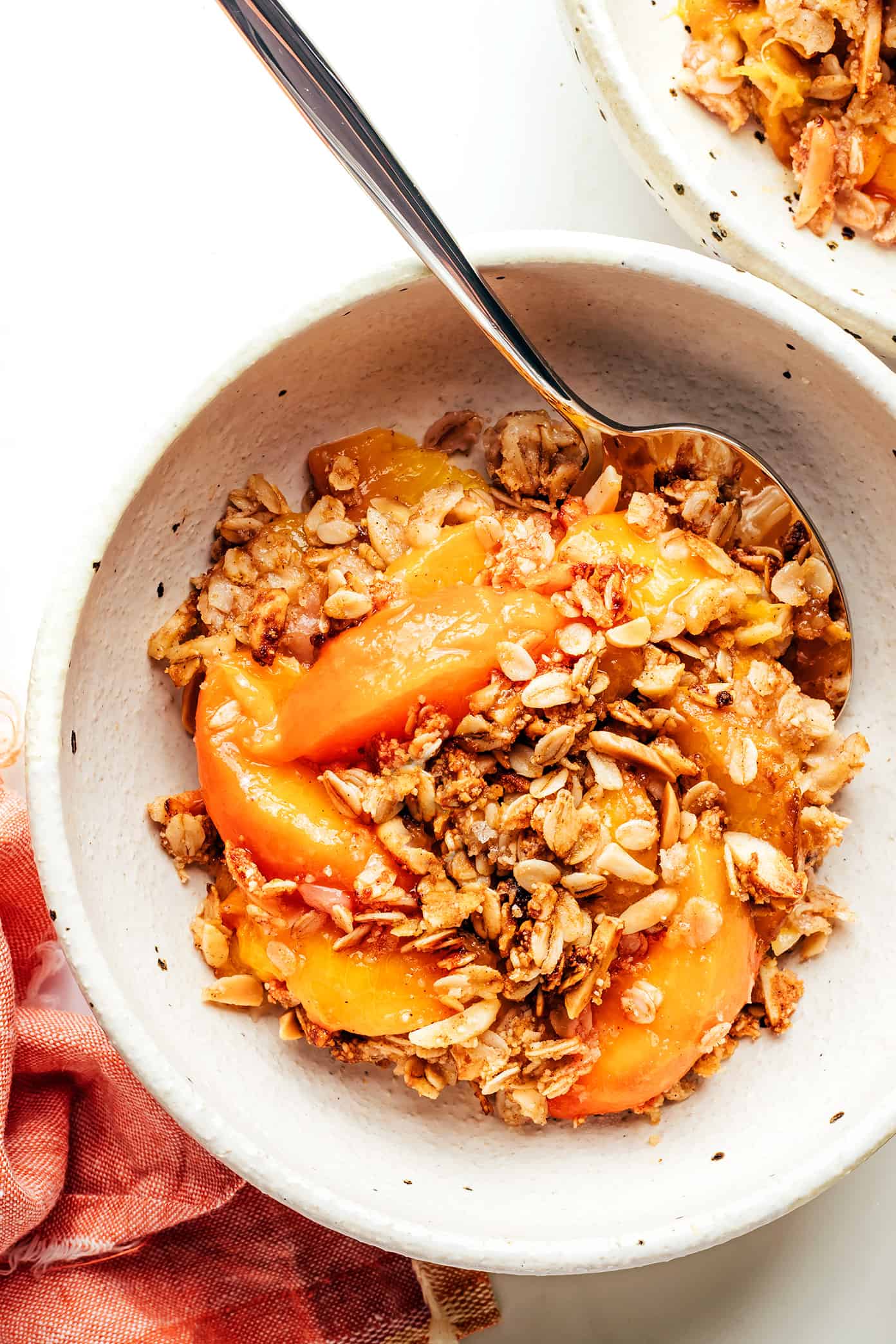 Does it get much better than a hot bowl of peach crisp and a melty scoop of cold vanilla ice cream on a summer day? ♡
My go-to ginger peach crisp recipe is one of those summertime faves I look forward to all year long. The moment that fresh, ripe, juicy peaches finally arrive on the scene, we turn on the oven (ever so briefly) to bake up a hot and bubbly pan to serve after dinner as the evening sunshine lingers. Then any leftovers are — of course — absolutely happening for breakfast the next morning. But once you finish up one pan, somehow another gathering always has a way of popping up that calls for one more batch, followed by more peachy breakfasts, followed by one more batch…and the delicious cycle keeps going. I mean, once you get going with this ginger peach crisp, why stop?
I'm especially partial to this particular recipe because it's quick and easy to prep, it's naturally gluten-free and vegan, and the addition of fresh ginger makes all of the flavors here absolutely shine. It's also a very flexible recipe, so feel free to sub in different kinds of fruit, nuts or seasonings that you love best. And if you really want to go decadent, I also sometimes serve this peach crisp drizzled with my favorite bourbon caramel sauce, which our friends and family absolutely adore.
So round up a few pounds of peaches while they're still in season, and let's bake up a delicious crisp together tonight!