Tangy lemon ricotta cookies are topped with a sweet and tart lemon glaze that creates the perfect summer cookie for any occasion.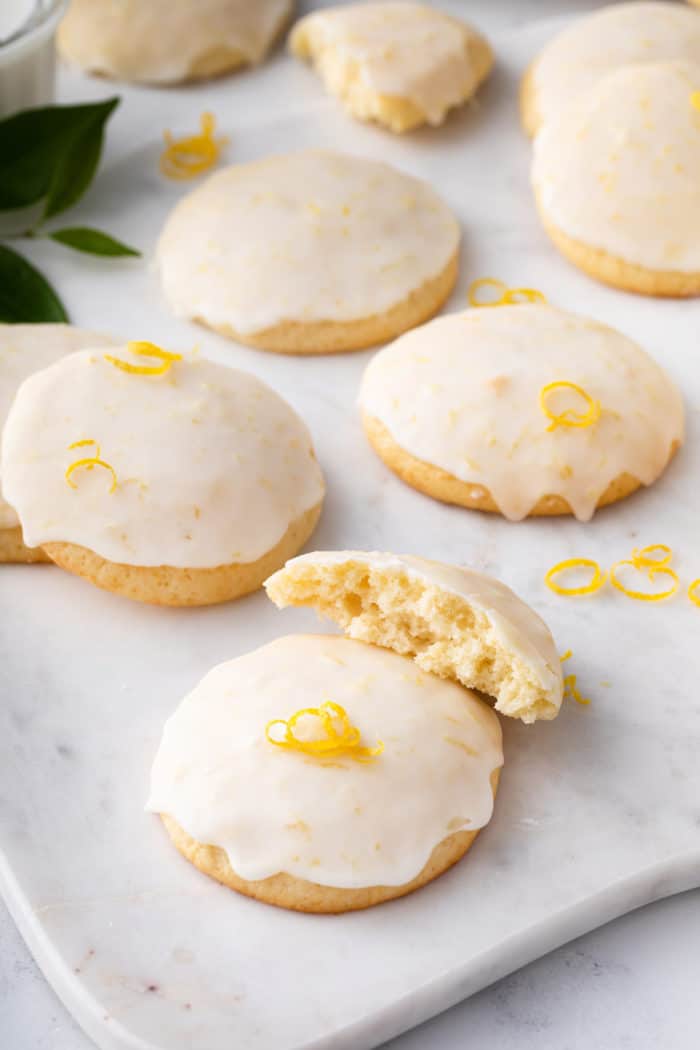 I was recently reminded that the first time I made these cookies, Elle was only 6 months old.
Now she's 8. 8 years old! Time is a thief.
As this school year comes to an end, I am determined to embrace every moment I can of this summer with her. I know I'll blink and she'll be grown, but these slow summer days are full of memories we can make together.
But don't mind me if you find me eating some of these soft lemon ricotta cookies and weeping over her 6-month photos in the meantime.
(more…)
The post Lemon Ricotta Cookies appeared first on My Baking Addiction.