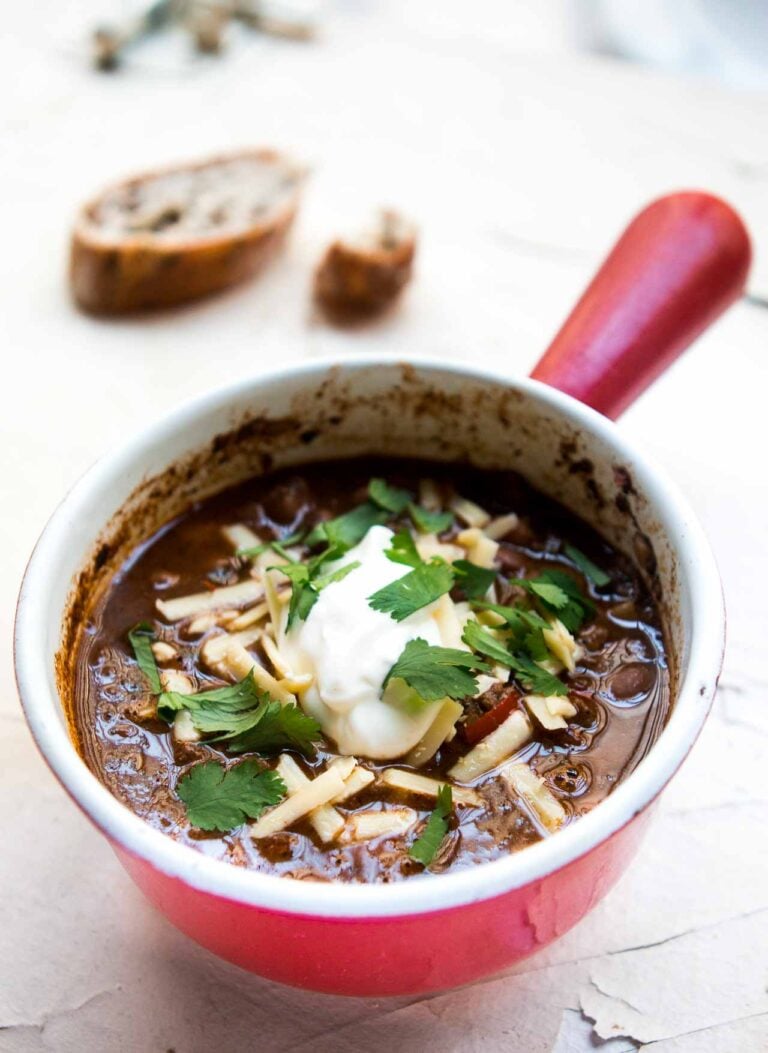 I decided this year I was going to make peace with my slow cooker. I was surprised by how much I didn't take to it, which I've documented here and there. Like bread machines, Instant Pots, Thermomix, and cast irons skillets, someone wrote about the latter on my Facebook page, "It's just a PAN…" (in all-caps), they certainly have their fans. I do like my cast iron skillet very much, but my life doesn't change radically when I reach for mine. Although wouldn't it be great if that was all it took? 😀
My appliance company gave me the slow cooker after I hounded them for three years to get reimbursed for a dishwasher repair charge they said they'd reimburse me for. I was happy to have finally settled that debt and move on with my life, but am still unclear as to why it took three years for them to tell me they couldn't send me a check for reimbursement. Since I already had a grille-pain (toaster), a robot (food processor), and a boulloire (hot water kettle), I went with the slow cooker, which I've been determined to fall in love with.
Continue Reading Slow Cooker Chili...