Soft and yeasty and dimpled with slices of fresh peach and a sprinkle of fresh thyme, this homemade focaccia bread will transport you straight to Italy.
A good basic focaccia is ripe for countless topping variations, and this summer peach and thyme version is no exception. The perfection of the roasted fruit paired with the fresh herbs and yeasty bread is simply flawless.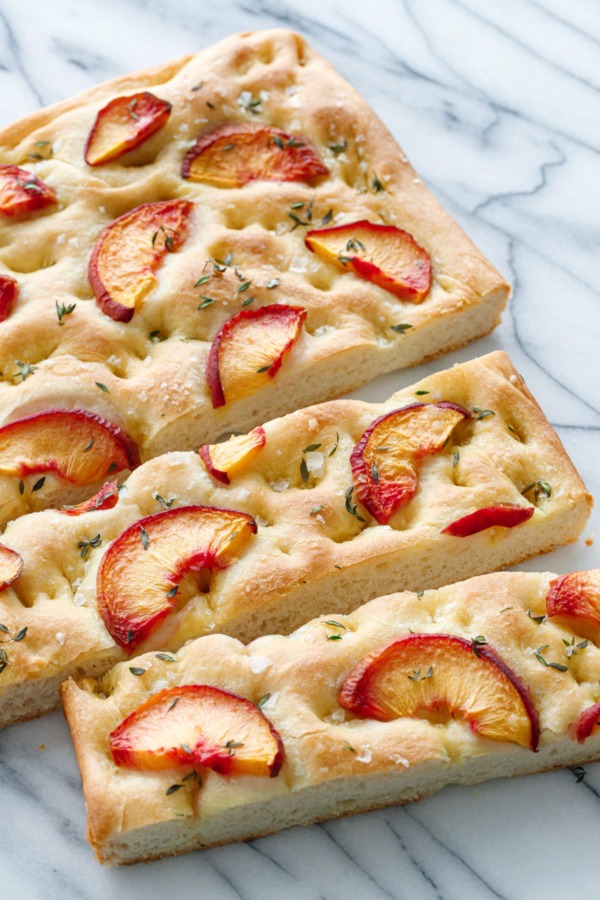 Good, authentic focaccia is light, airy and yeasty, crispy around the edges but soft and pillowy in the middle. The characteristic dimples serve as vessels to collect the salt and oil, infusing the bread with intense flavor (and yet, no oiliness, despite the sheer amount of oil that is used).
This recipe is nearly identical to my Potato & Rosemary Focaccia Bread, although I did swap out some of the 00 for a fine semolina flour just for a bit of variation in texture and taste.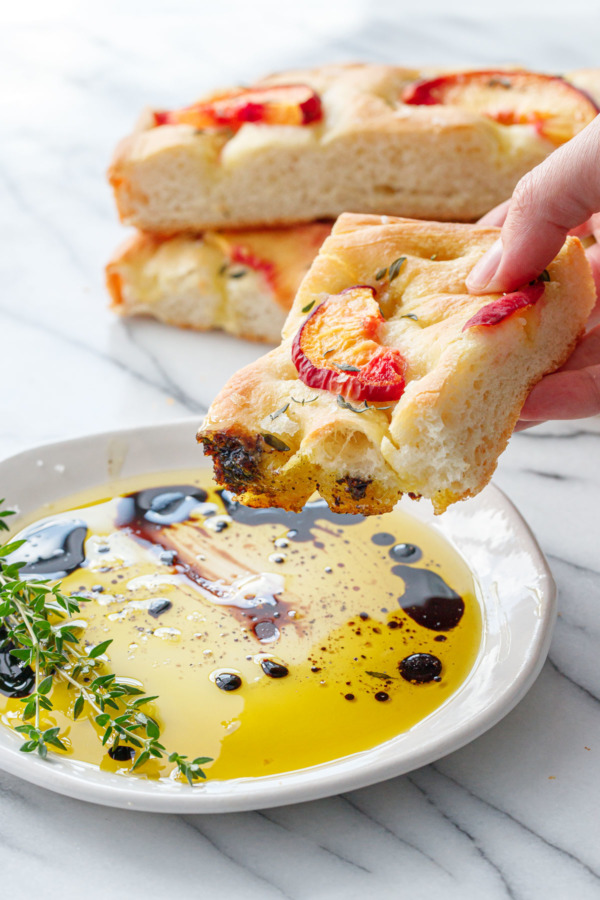 We served this peach focaccia bread with a dish of olive oil, drizzled with balsamic vinegar and sprinkled with salt and freshly ground pepper. I think the balsamic works especially well with the flavors of this bread.
Or, better yet, serve it with warm goat cheese or whipped feta and a drizzle of honey. Hello.