Homemade peppermint bark is a holiday favorite! This easy candy is made with just a handful of simple ingredients for a treat that will make everyone feel holly and jolly.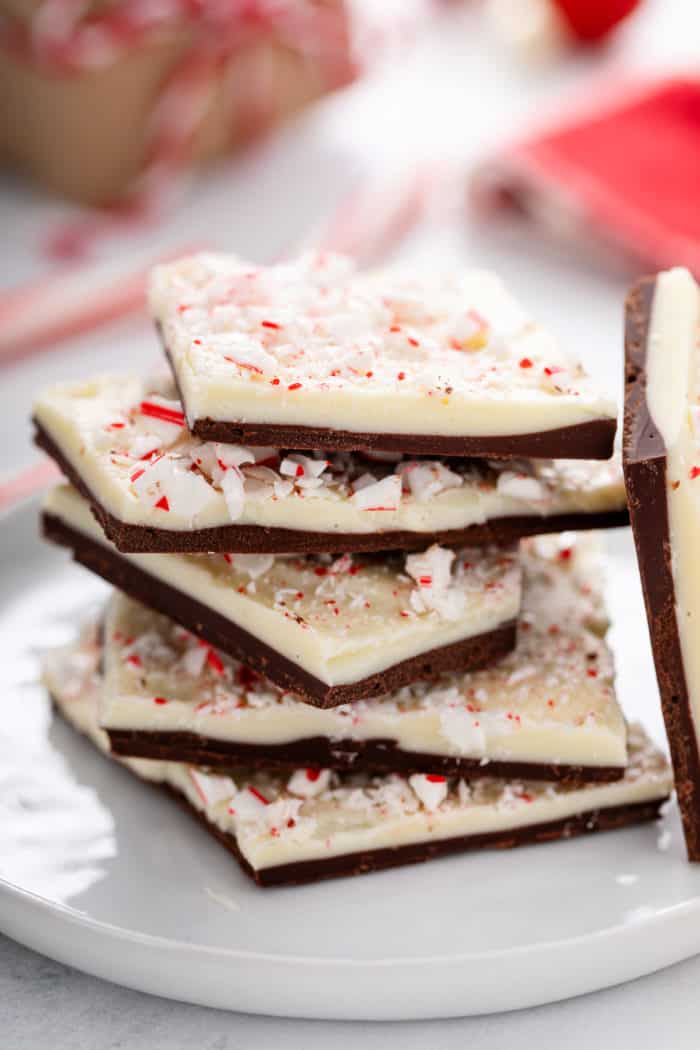 If you've ever taken a stroll through Williams-Sonoma during the holiday season, you have probably been offered a sample of their famous peppermint bark.
I love the combination of peppermint and chocolate and am always happy to stuff my face with this divine holiday treat. And I'm always tempted to buy a cute container of the stuff, but the price stops me every time.
As I write this, a 1-pound tin of their peppermint bark costs a whopping $29.95. Yes, that's right, almost $30!
I understand it's a novelty gift and the adorable tin is part of the price, but I also know that I can make homemade peppermint bark for a fraction of the cost.
Plus, this recipe actually makes 1 ½ pounds – that's 50% more than you'd get in that $30 tin!
What I'm saying is that this easy recipe is a must-try this season, ok?
(more…)
The post Peppermint Bark appeared first on My Baking Addiction.