Pumpkin pancakes are loaded with sweet pumpkin, warm spices, and toasted pecans. They're the perfect warm and cozy start to any chilly morning.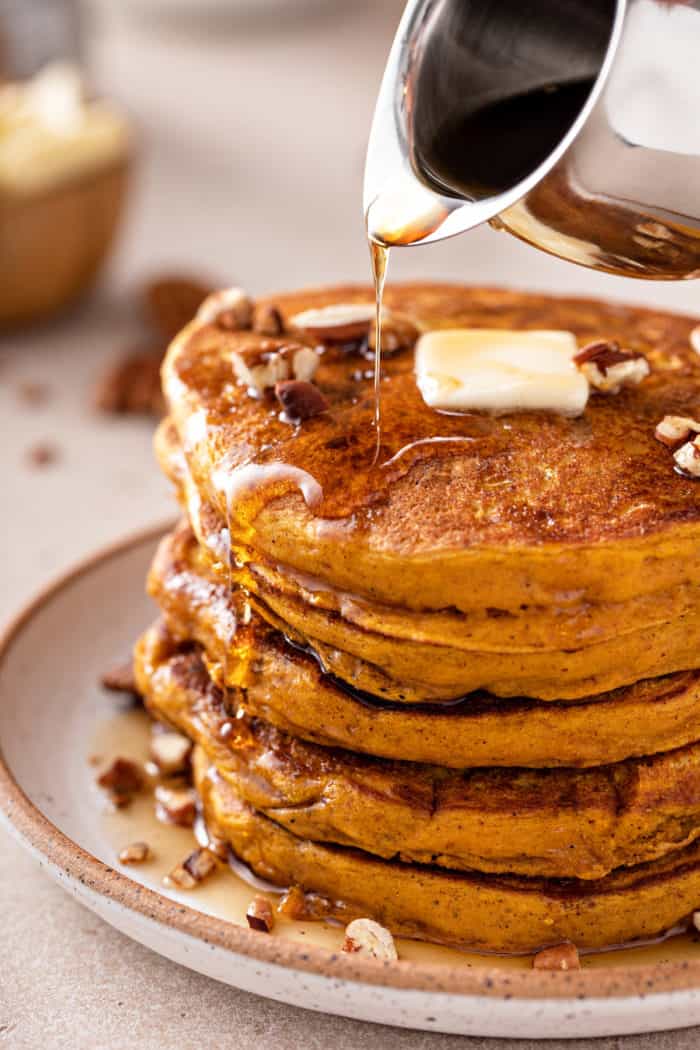 As if fall wasn't already busy enough, we are adding to the madness with a bathroom remodel and some other work around the house.
So my week is spent trying to calm a dog who is anxious about the construction work and trying to figure out if the shipping company really lost our new bathtub on top of all of the normal stuff.
I'm really looking forward to a peaceful weekend morning, ok?
I think this weekend is due for a batch of pumpkin pancakes, a cup of coffee with homemade vanilla coffee syrup, and maybe a trip to the apple orchard.
Sounds like a pretty perfect weekend to me.
(more…)
The post Pumpkin Pancakes appeared first on My Baking Addiction.