Simmer a batch of this Holiday Stovetop Potpourri to make your house smell like Christmas! Or package it up and gift it to a friend to let them know you're thinking of them.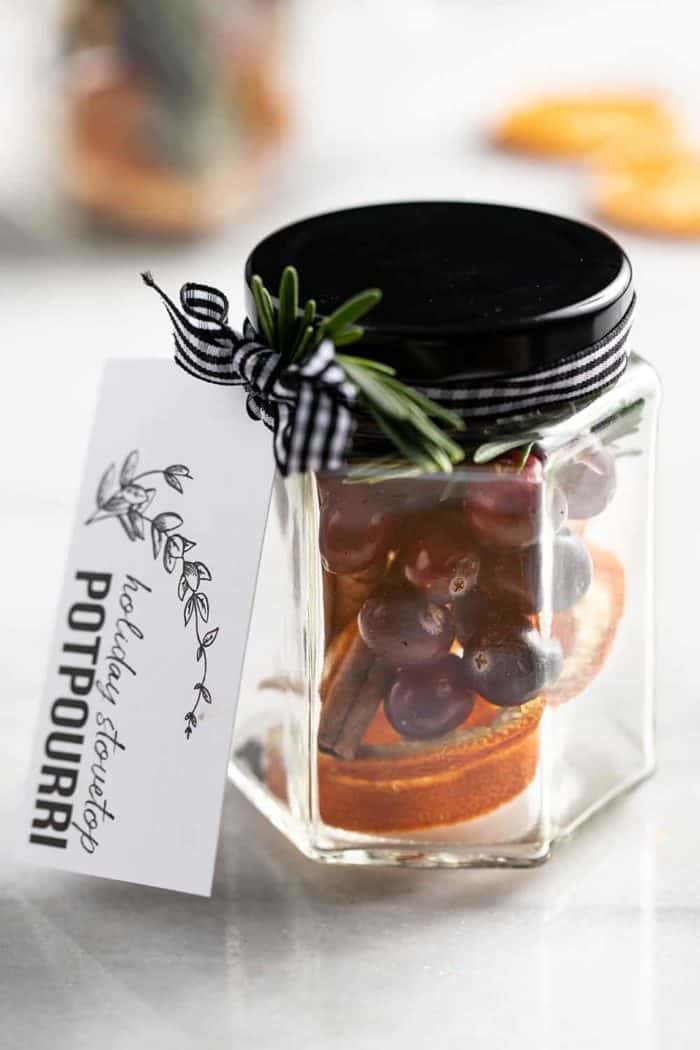 I don't know what it is about this time of year that makes me want to clean and organize all the things.
Maybe it's because I find myself spending way too much time on the cleaning side of TikTok, or maybe it's because I pulled a jar of cinnamon sticks from my cabinet two weeks ago that expired in 2015.
Not exactly sure, but here we are.
Once I pulled the 5-year-old cinnamon sticks from my cabinet, I decided to just pull out every single jar, check the expiration dates, decant some of them and organize them a bit.
Along with 3 jars of cinnamon sticks I also some found some cloves, star anise and ginger that needed to used, so I whipped up a batch of stovetop potpourri the next day.
Let me tell you, I can't get enough of the festive scent that it puts in the air.
Move over Bath & Body Works Hot Cocoa & Cream candle, there's a new fave scent in town!
(more…)
The post Holiday Stovetop Potpourri (with Printable Gift Tags!) appeared first on My Baking Addiction.