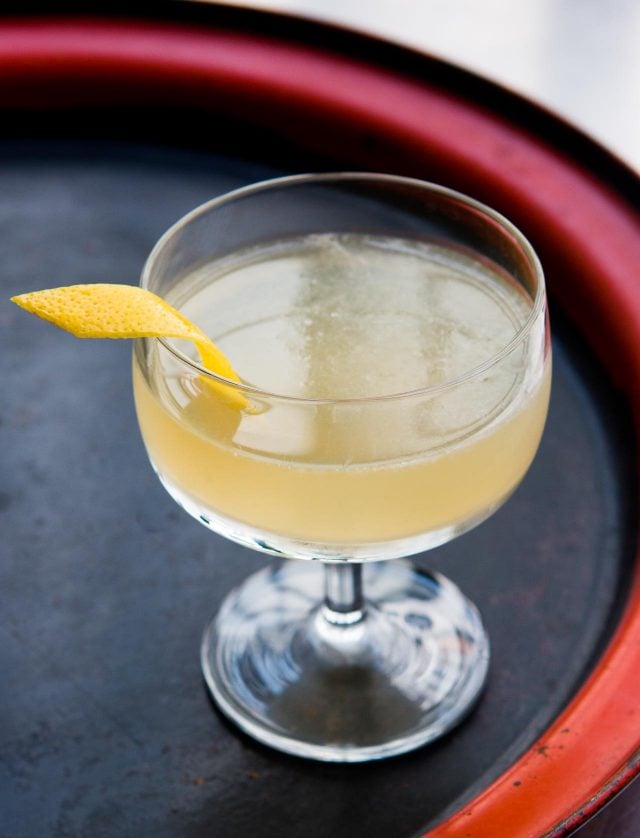 Note: Miko Abouaf and Ian Spink of the micro-distillery Audemus Spirits in France will be my guests today on Instagram Live Apéro Hour. They'll be joining me live from their distillery in the Cognac region to show us how they distills their fabulous Pink Pepper gin, as well as how to mix up a Bee's Knees Cocktail with it, and their fig leaf-based Covert liqueur. Join us today at 6pm CET (Noon ET, 9am PT) on Instagram. To watch, head to my profile on my IG profile page at that time and when the circle around my profile pic says "Live" click on it to tune in. More info, as well as how to watch in replay later if you miss it, is here.
When doing research for Drinking French, I was on the prowl to find a substitute to Amer Picon, the classic apéritif from France that's not available in the U.S. While I found some alternatives that were available in America (which I listed in the book) my very favorite was Sepia Amer, made by Audemus Spirits in France. (h/t to Josh of Paris Wine Company for the intro.)
As someone who ran out of organic crunchy peanut butter recently, and can't watch Schitt's Creek, I share your pain at not being about to get something you want where you live. But if you come to France, or live in a country that does carry their spirits, such as France, the United Kingdom, Australia, and others, I recommend you pick up a bottle or two.
Continue Reading Bee's Knees Cocktail...