Whole-berry cranberry sauce, crushed pineapple and mini marshmallows combine with whipped topping to create a perfectly sweet and tangy Thanksgiving side dish in this Cranberry Fluff.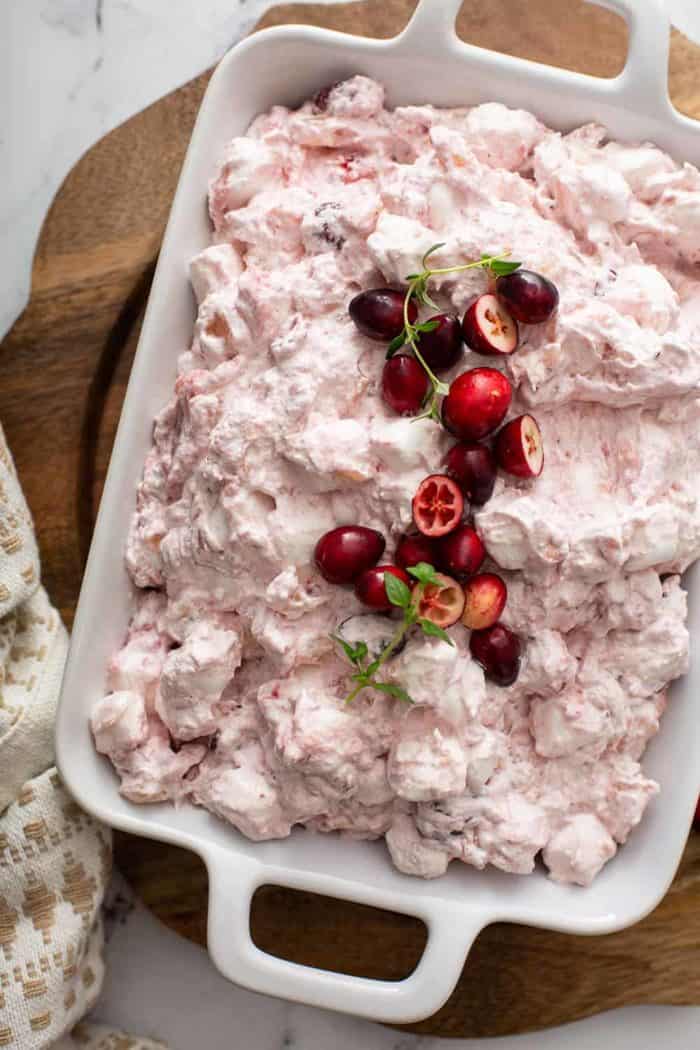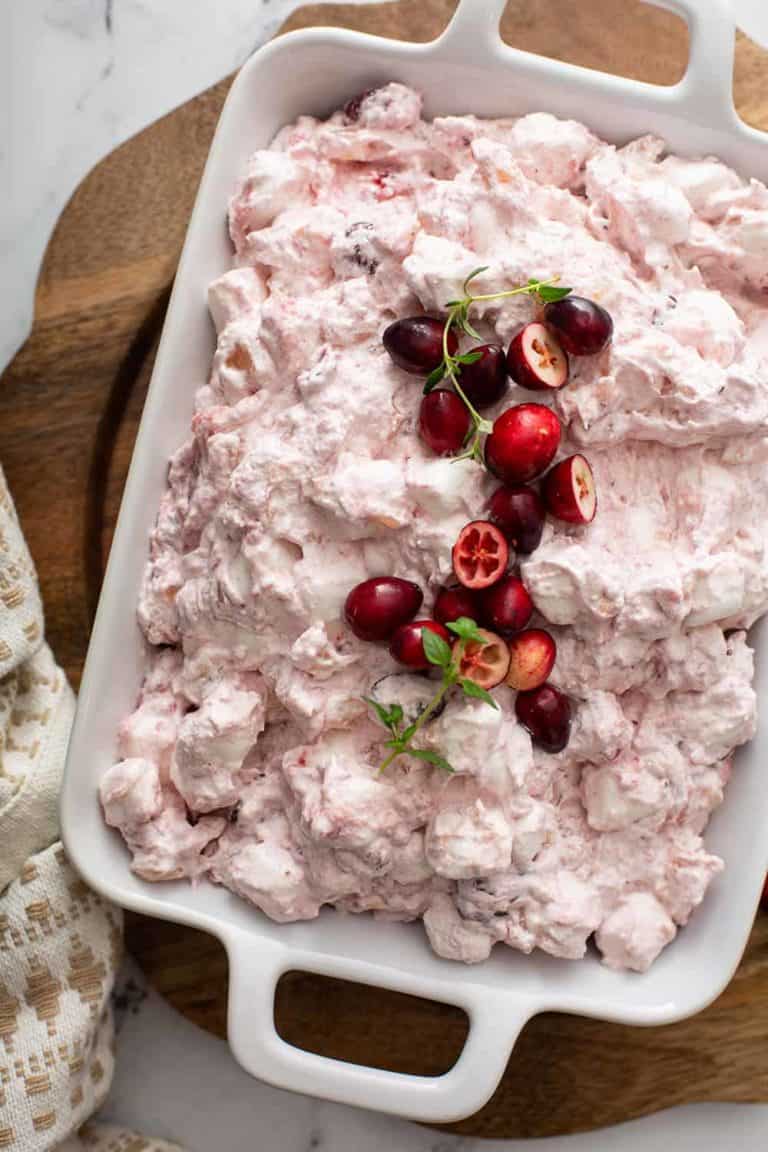 In case you haven't noticed, I'm very much into easy, festive cranberry recipes right now. From cranberry cream cheese dip and cranberry brie bites to this cranberry fluff, I'm crushing hard on all things cranberry at the moment.
If you're also a cranberry lover, you'll definitely want to keep checking back because I have more cranberry recipes coming your way!
(more…)
The post Cranberry Fluff appeared first on My Baking Addiction.