Moist, flavorful banana bread studded with chunks of fresh strawberries, a hint of cardamom, and brushed with a sweet strawberry glaze.
Take your favorite banana bread recipe to new heights with fresh strawberries for a flavorful twist you'll simply adore. The sweet strawberry glaze on top is—literally—the icing on the cake!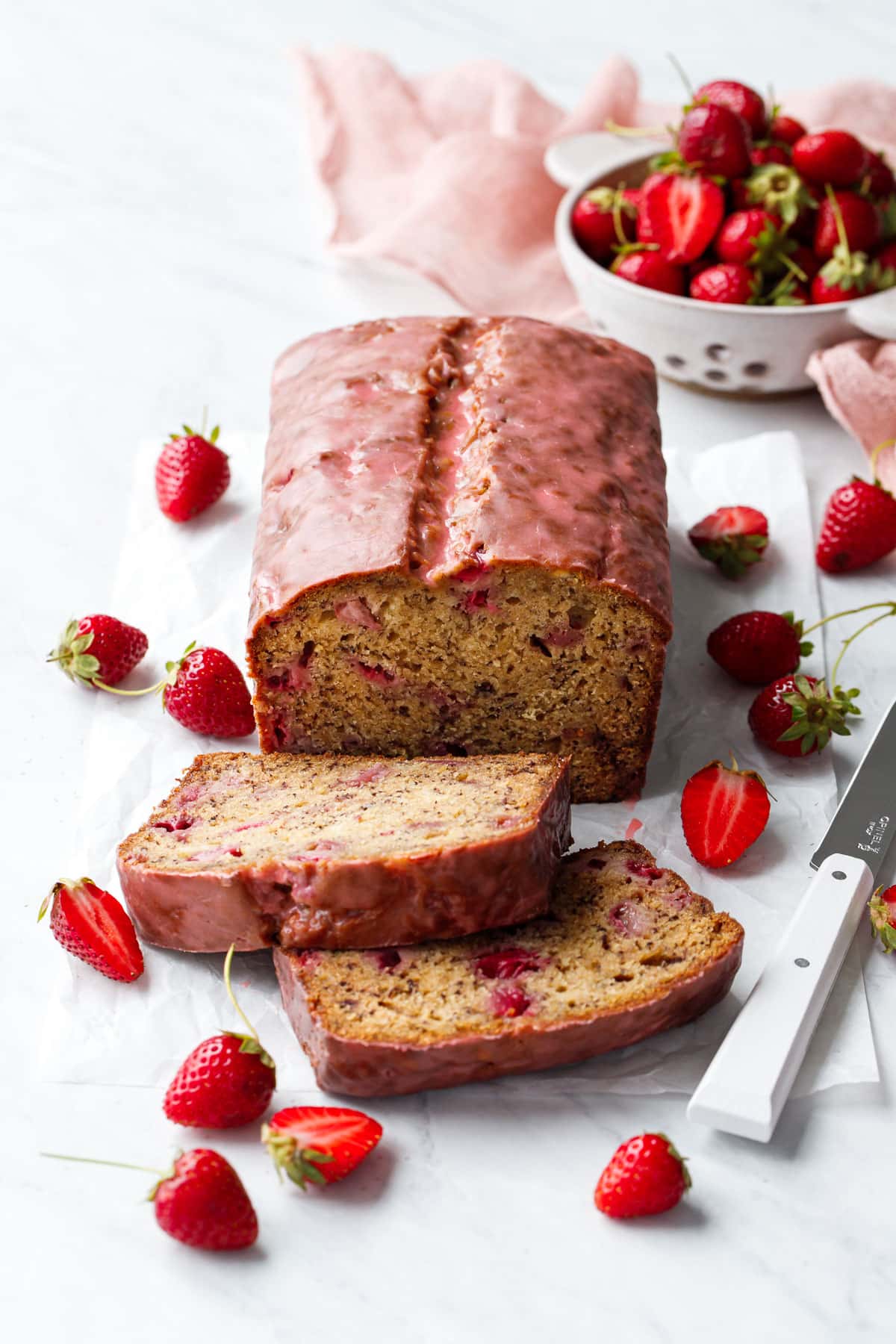 The theme of this spring's recipes is red and yellow, apparently. Strawberry + lemon, strawberry + passionfruit, and now, strawberry + banana.
I can't help it if strawberries are just so darn versatile, it's one of the reasons they are one of my favorite ingredients to bake with.
Unfortunately this recipe used the last of my spring berries, marking the official end of strawberry season here in Tennessee.
I was lucky to get in two good picking sessions this year, though all the rain we've had has made the season particularly short (the last time we went, half the fruit in the field was rotten. It was very sad, indeed.). Still, I managed to get 3 good strawberry recipes out of them, which I certainly consider a successful strawberry season!
And actually, make that 4 good recipes, I forgot I've got something chilling in the freezer that'll ultimately work with all different kinds of fruit, not just strawberries, so I'll be sharing that one later this summer.