Pumpkin Spice Marshmallow Treat Cupcakes are an adorable and delicious addition to any fall dessert plate! Festive sprinkles and mini pumpkin spice marshmallows make them extra special.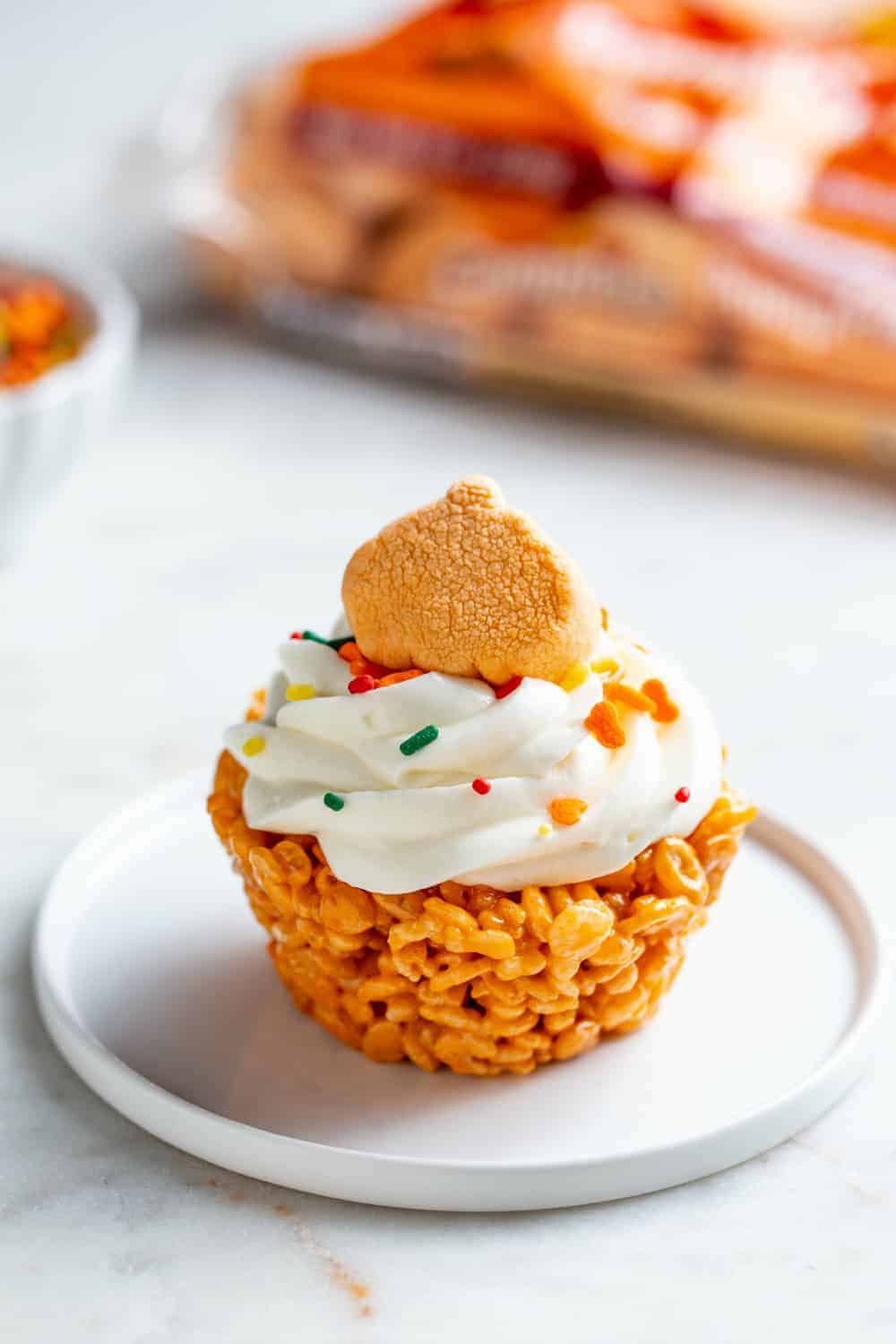 The calendar has officially clicked over to fall! This is my favorite time of year.
We are finally getting into the groove of the new school year, routines are being established, and the weather is hinting at cooling down sometime in the next few weeks *fingers crossed*.
I have been living on pumpkin spice lattes (iced lattes for when the days are too relentlessly hot) and with October just around the corner, I can officially bust out all of my cinnamon, pumpkin, nutmeg-y recipes.
Fall is birthday season in our house, too. September, October, and November are filled with birthdays.
(more…)
The post Pumpkin Spice Marshmallow Treat Cupcakes appeared first on My Baking Addiction.