This chicken cacciatore recipe is easy to make with your choice of veggies and simmered in a flavorful garlic-herb tomato sauce. Easy to make in either the Instant Pot, Crock-Pot or on the stovetop and delicious served over pasta or polenta.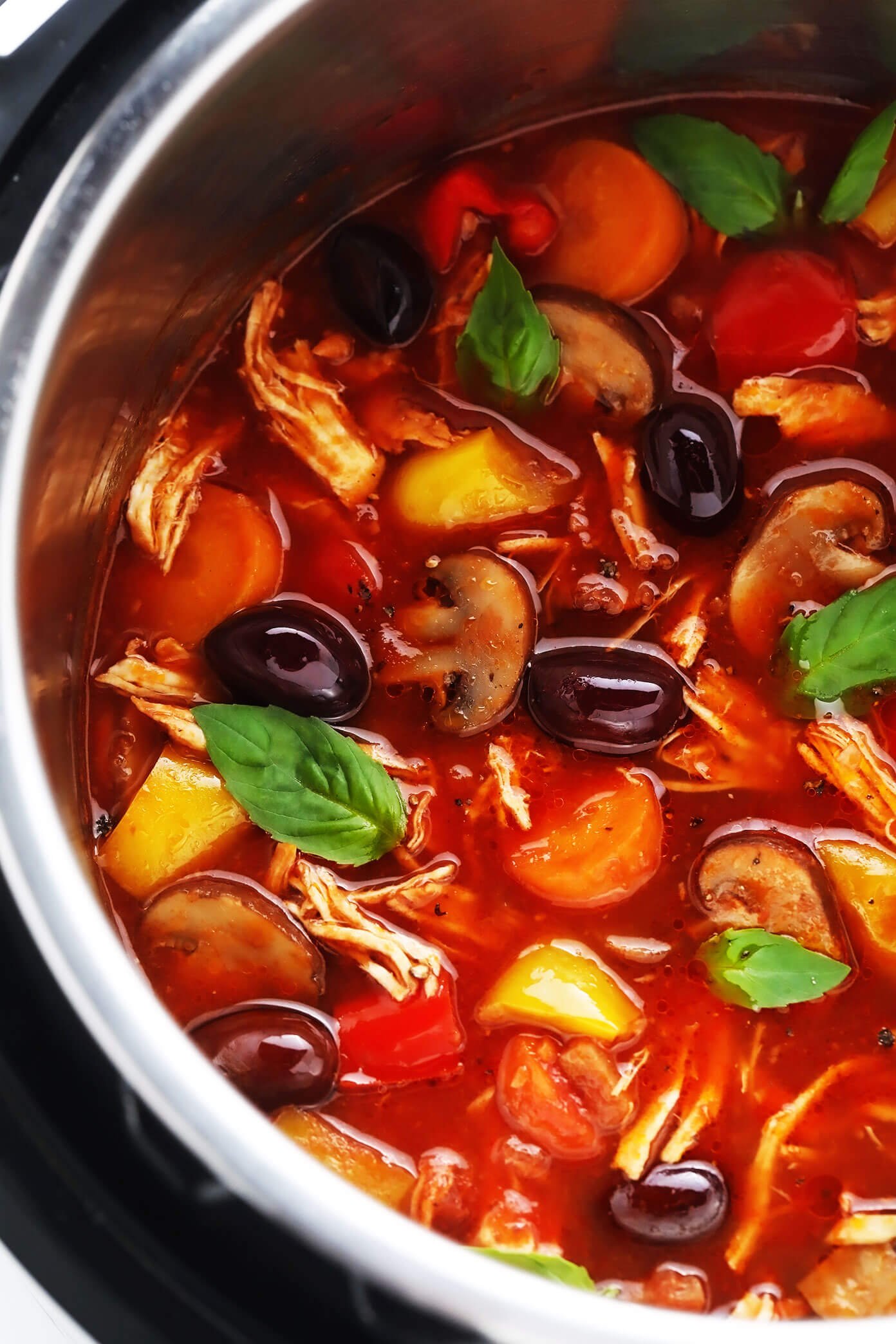 On busy weeknights when you're craving a flavorful, simple and comforting chicken dinner…
…chicken cacciatore is here for you. ♡
This classic Italian "hunter-style" braised chicken dish, said to date all the way back to the Renaissance period, is one of those brilliantly flexible clean-out-the-crisper-drawer meals that somehow always turns out amazing. It can be made with whatever cut of chicken and selection of veggies that you happen to have on hand, all of which are braised together in a cozy tomato sauce seasoned with lots of red wine, garlic, and herbs. And I also recently tried adding some bacon to my cacciatore after seeing it recommended by the NYTimes and am now officially sold on the smoky depth of flavor that it adds to this dish. Highly recommend!
The good news for all of us is that chicken cacciatore is easy to toss in the Instant Pot, simmer all day in the Crock-Pot, or quickly simmer on the stovetop. And it can be served with pasta, polenta, rice, quinoa, grains, or with a big hunk of crusty bread to mop up that irresistible sauce — up to you! I'm also partial to adding in a jar of olives or capers for an extra briny touch. And I highly recommend topping each serving with a generous sprinkle of fresh basil and Parmesan too.
To be sure, I wouldn't claim that this recipe is authentic Italian pollo alla cacciatora — it's more inspired by the Italian-American version I grew up with in the Midwest. But from what I've read, cacciatore has historically always been a dish that celebrates making the most of ingredients you happen to have on hand. So roundup whatever veggies happen to be hanging out in your fridge today, and let's make a big batch of chicken cacciatore together for the week ahead!