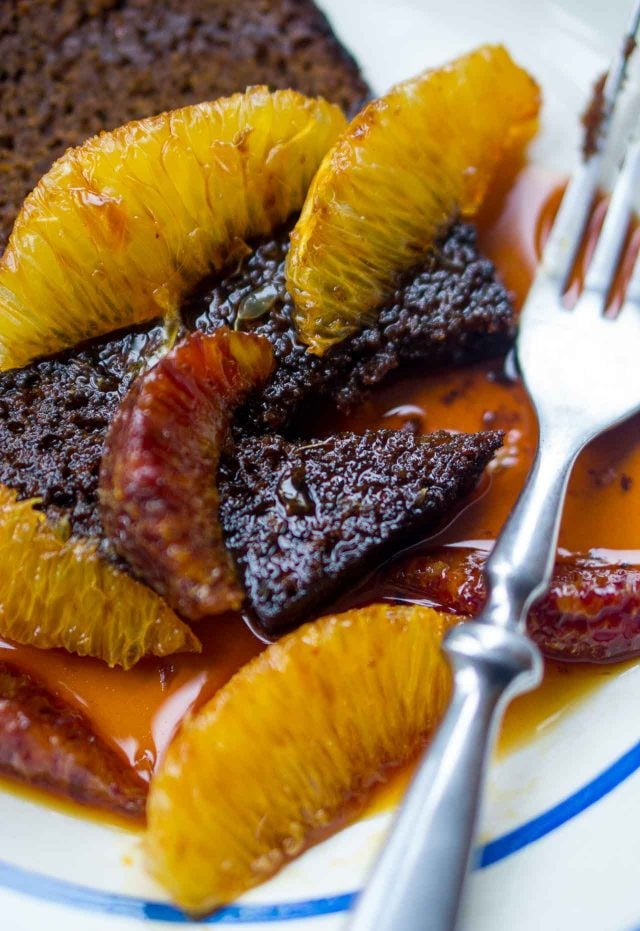 I could probably name about a dozen people who could be called baking legends. One of them is Claudia Fleming, who was the pastry chef at Gramercy Tavern, and whose book, The Last Course, became a cookbook classic.
Claudia was known for desserts that managed to balance seasonal fruits, as well as chocolate, spices, herbs, grains, and even vegetables, not by using fancy techniques, but by presenting them with contrasting or complementary ingredients. The Last Course is a compilation of some of her best desserts, which came out in 2001. (My copy, above, is a first edition and I'm proud to say I was one of the first people to buy it.) As books do, this one eventually sailed out of print and used copies went for steep prices. I held on to mine, resisting offers to sell it. But I'm happy to report that The Last Course is back in print, and available to all.
Continue Reading Claudia Fleming's Stout Gingerbread...