Falling somewhere between a brothy stew and a saucy tomato pasta dish, Pasta e Ceci (pasta and chickpeas) is Italian comfort food at its finest.
With a tomato based broth, chickpeas, ditalini pasta, and wilted escarole, this one-pot vegetarian stew is a hearty and satisfying meal in and of itself. Don't forget to top it with a pile of shaved pecorino cheese!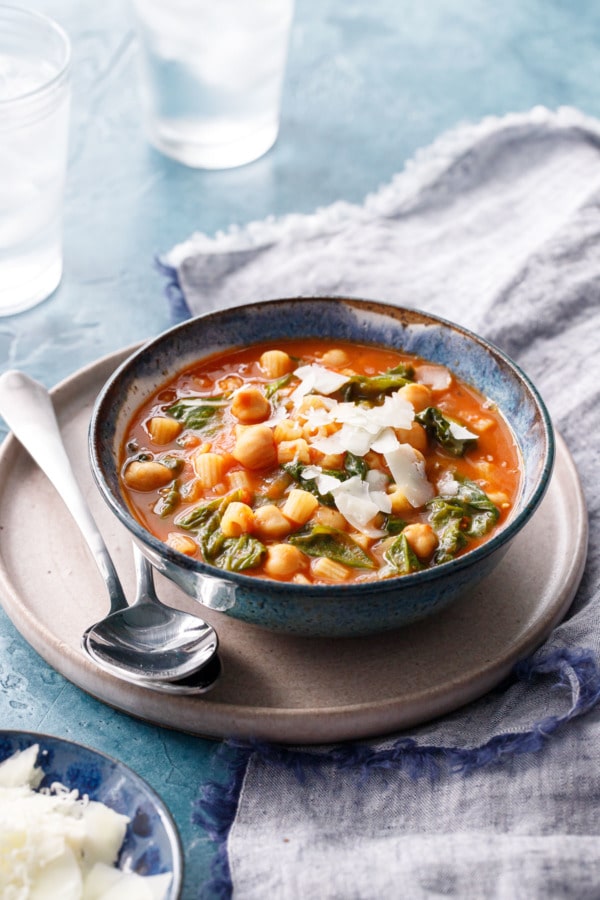 Look, I know it's officially summer and here I am posting a hearty stew recipe. We've been making this pasta e ceci stew or variations of it since March to use up all those canned beans in our pantry, and have finally perfected it to a point where it's too good not to share. And who says you can't eat stew in the summer? I mean, I certainly enjoy a nice scoop of ice cream no matter how cold it is, so why should hot stew be any different?
This classic Roman recipe falls somewhere in between a stew and a saucy tomato pasta, with a thick, saucy broth and satisfying bites of ditalini pasta and protein-rich chickpeas.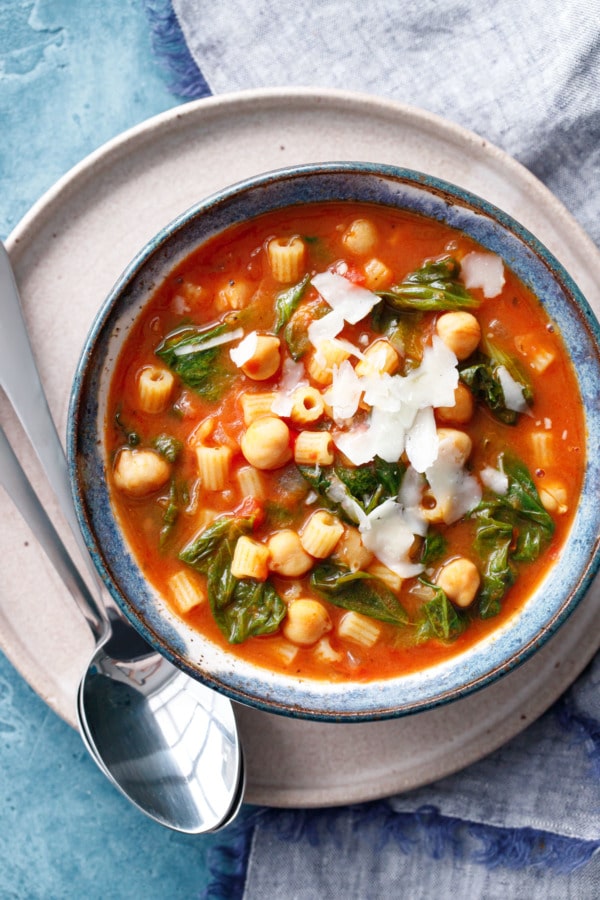 While the roots of this recipe can be traced to a Roman peasant dish, there are myriad variations out there, the only thing they have in common is that they all have pasta and chickpeas (obviously). Some versions are more soup-like, some more tomato-heavy than others, and some feature heartier additions like greens or meat.
We loosely based our version on this recipe from Colu Henry (her book, Back Pocket Pasta, is one of our all-time favorite cookbooks).