Banana Pancakes are fluffy and perfectly sweet. Stack them up and top them off with sliced bananas, blueberries, and a drizzle of maple syrup for a comforting weekend breakfast.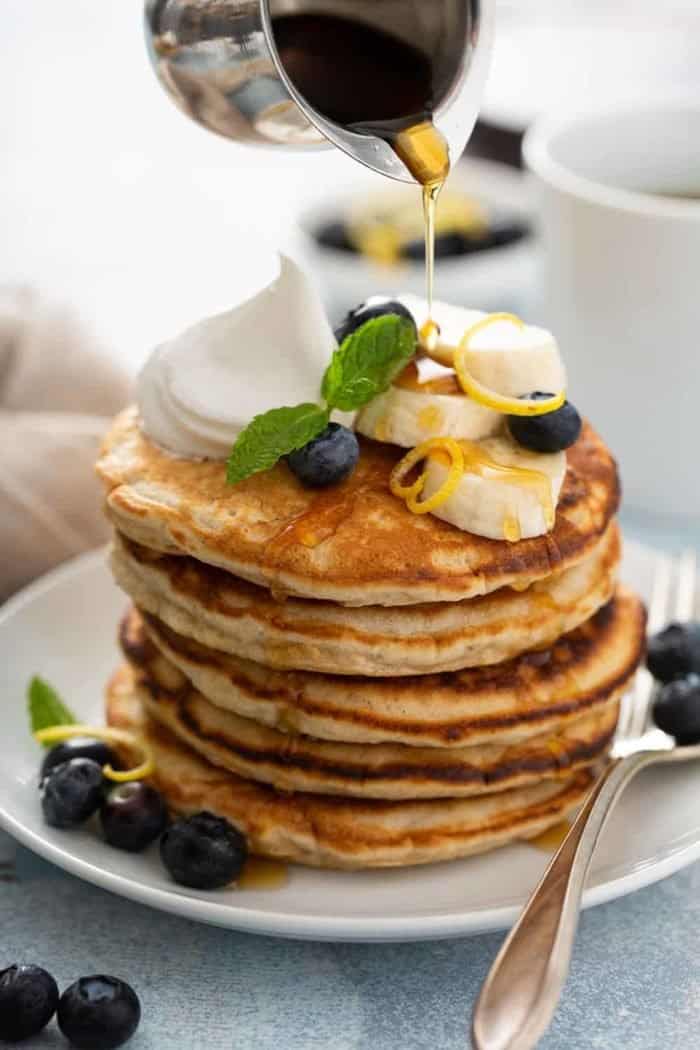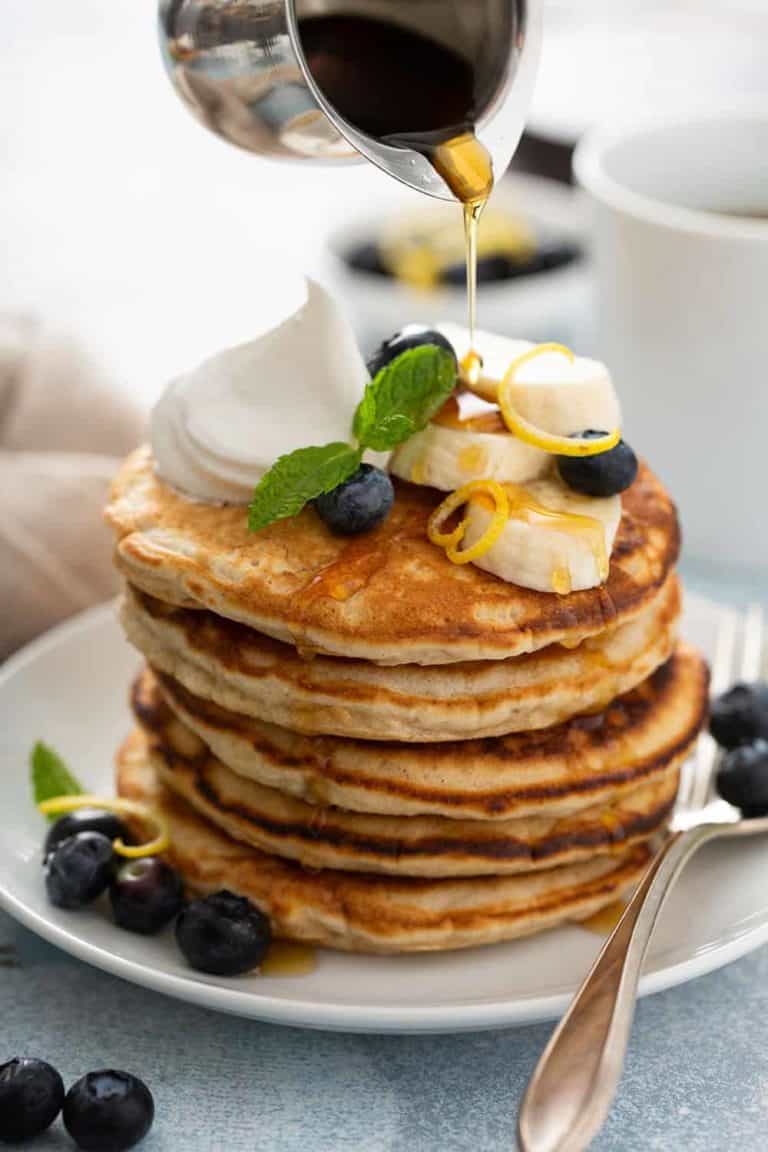 I don't know if it's from being home so much or what, but Elle has been a little extra with her breakfast choices lately.
Yogurt parfaits or cereal just aren't cutting it these days. Instead, she's asking for things like pancakes, waffles, bacon or chicken sausage, fresh fruit…the list goes on.
Luckily the kid doesn't really eat until 11:30, giving me time to have my coffee before she hits me up with her breakfast requests. Or I guess they're really brunch requests by that time.
Since pancakes have been popular with my mini brunch lover, it's given me an excuse to make stacks of these Banana Pancakes on repeat.
(more…)
The post Banana Pancakes appeared first on My Baking Addiction.