Cherry cheesecake cupcakes are a fun and portable take on a classic dessert. These cute cupcakes are as fitting for a potluck as they are for a dinner party!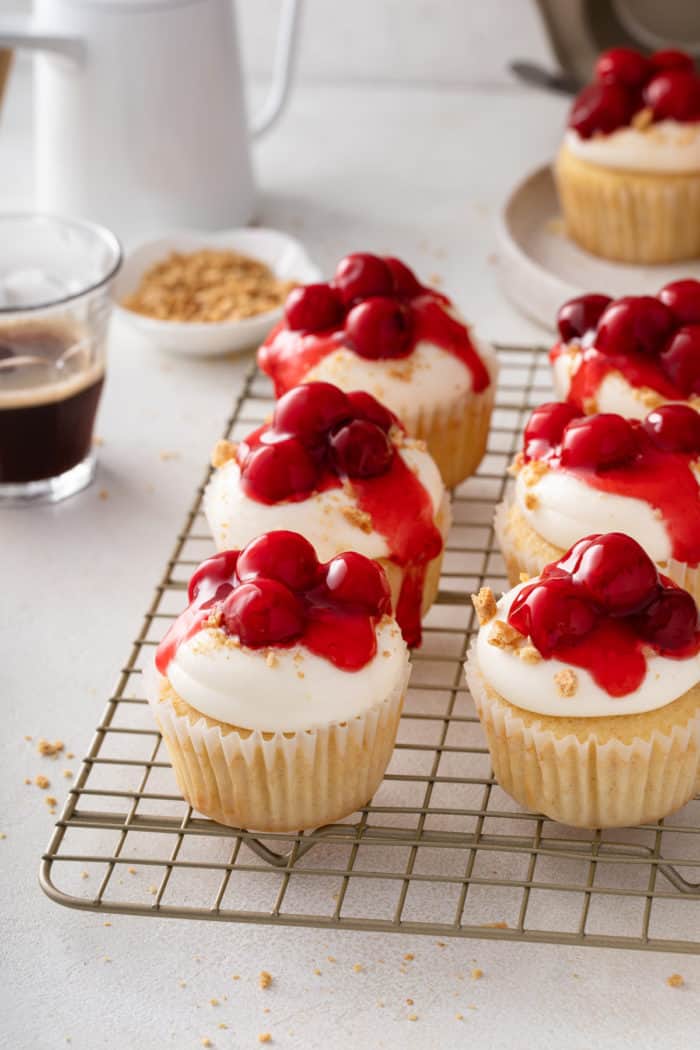 This post contains affiliate links.
I like to keep a few impressive but easy recipes in my back pocket.
You never know when you're going to want to make a nice dessert for dinner guests, take something to a potluck that will wow your friends, or drop off something special to the neighbors.
That's when I turn to recipes like black magic cake, layered pistachio pudding dessert, brownie trifle, funfetti cupcakes, and these cherry cheesecake cupcakes.
We love a crowd-pleasing dessert that doesn't take hours of work to make!
(more…)
The post Cherry Cheesecake Cupcakes appeared first on My Baking Addiction.