Get this easy apple bundt cake into the oven in no time thanks to a spice cake mix. Filled with fresh apples and flavored with vanilla and warm spices, this cake is delicious when dusted with powdered sugar or drizzled with salted caramel sauce.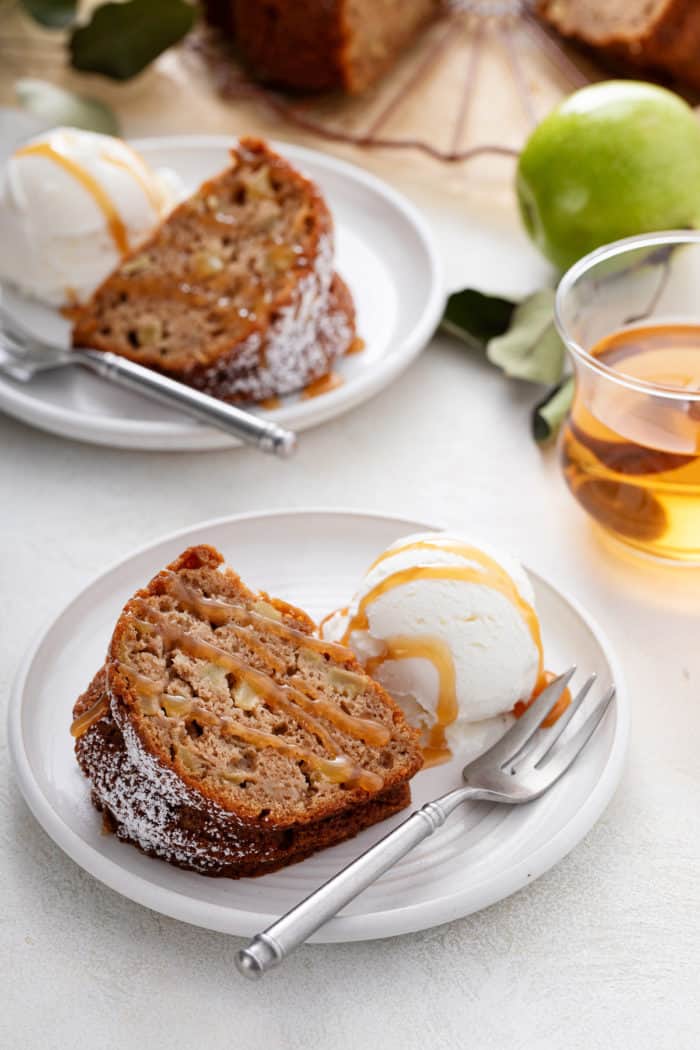 Our family went apple picking a couple of weeks ago, which means I have had a ton of apples and apple cider taking up space in our refrigerator.
But don't worry, I'm not going to let any of that apple goodness go to waste. In addition to making a couple of batches of slow cooker apple butter, I've been working on some great new apple recipes to share with all of you.
If you are wanting to add some apple desserts to your Thanksgiving dessert menu, this is your lucky year.
Let's start things off simple with this easy apple bundt cake. This recipe starts with a cake mix but tastes like you made it from scratch, making it the ultimate shortcut recipe to take to any fall party this year.
(more…)
The post Easy Apple Bundt Cake appeared first on My Baking Addiction.