These fast and flavorful shrimp tacos are topped with a tangy mango salsa, fresh cilantro and a sprinkle of cotija cheese. Perfect for taco Tuesday (or Wednesday… or Thursday…)
Our favorite weeknight dinners are fast, fresh, and flavorful, and these quick & easy shrimp tacos check all the boxes. The chipotle-spiced shrimp cook in mere minutes, and the tangy mango salsa on top is like a little bit of sunshine in every bite.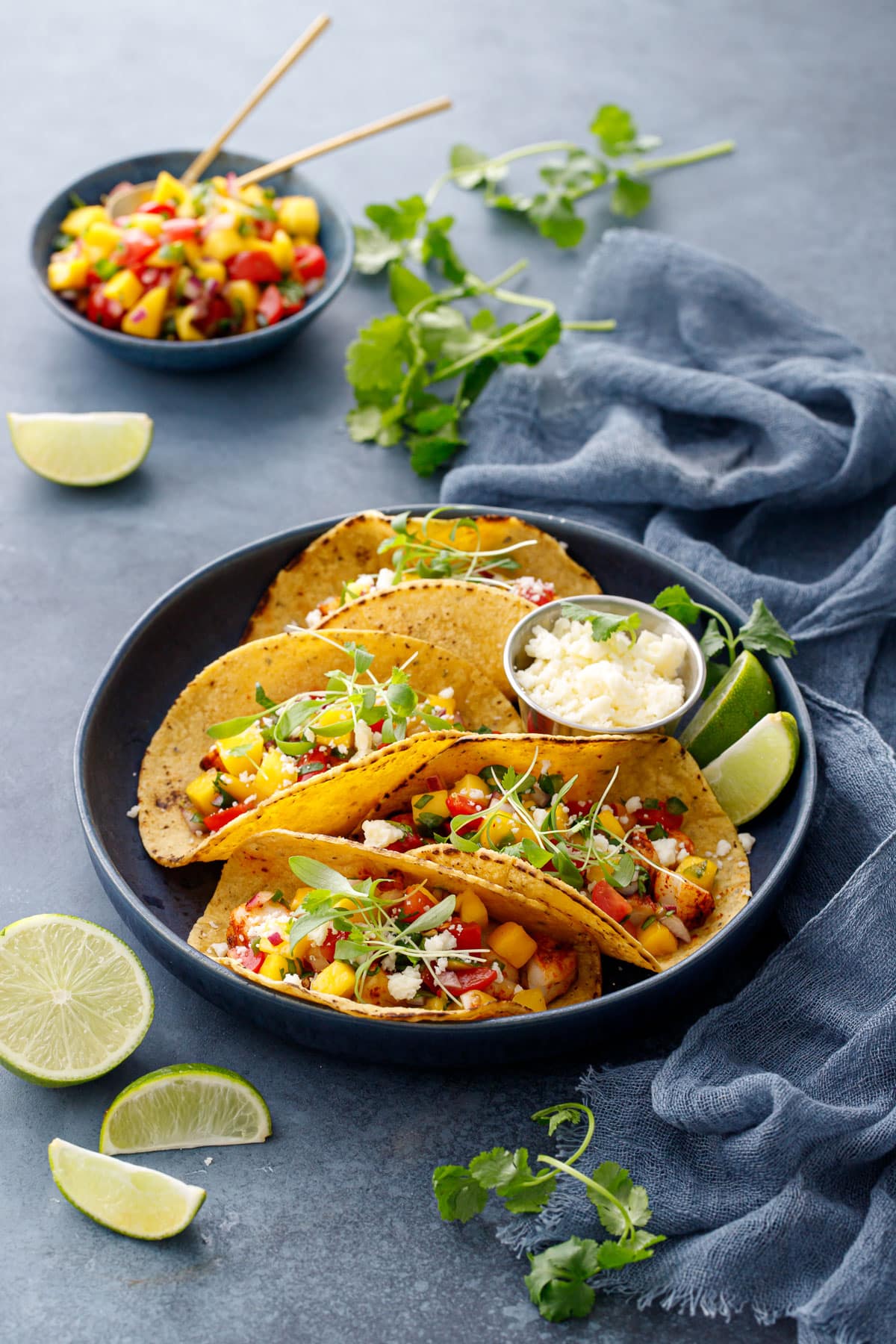 These shrimp tacos make for a super quick weeknight meal, easily prepared in less than 30 minutes.
It's a dish we've made half a dozen times in the past few months, we've taken to keeping a bag of frozen shrimp in the freezer for this very reason. Even though it's not terribly original (mango salsa recipes are a dime a dozen and all of them look pretty darn similar, shrimp tacos too for that matter), we still figured it was a recipe one worth sharing.