Light and fluffy coconut cupcakes are topped with a coconut-lime buttercream for one incredibly flavorful treat. No one would ever guess these cupcakes started off with a cake mix!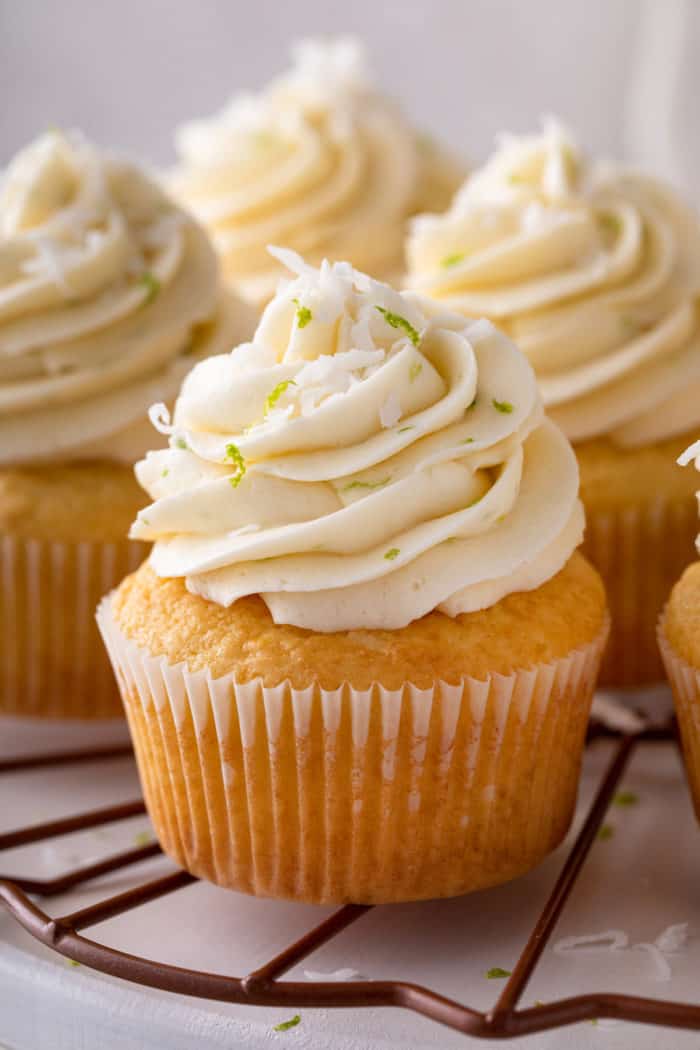 I love coconut.
I know not everyone feels the same way. A lot of people are a big ol' nope when it comes to coconut. And that's ok!
But those of us that like it tend to be all-in on it, whether it's in the form of coconut cream bars, coconut macaroons, or coconut cheesecake.
So if that's you, I know you'll love these coconut cupcakes, packed with coconut flavor from the tender cupcake to the coconut-lime buttercream frosting.
And the best part? They're totally easy to make with a cake mix!
(more…)
The post Coconut Cupcakes appeared first on My Baking Addiction.