No more boring burritos: these are filled with saucy shredded dark-meat chicken, tangy cilantro rice, refried beans and melty cheese all rolled up in a soft flour tortilla and then pan-fried for a crispy, flaky finish.
These filling and flavorful chicken, rice, and bean burritos can be served right away or frozen for later (you'll never be satisfied with a store-bought frozen burrito again!)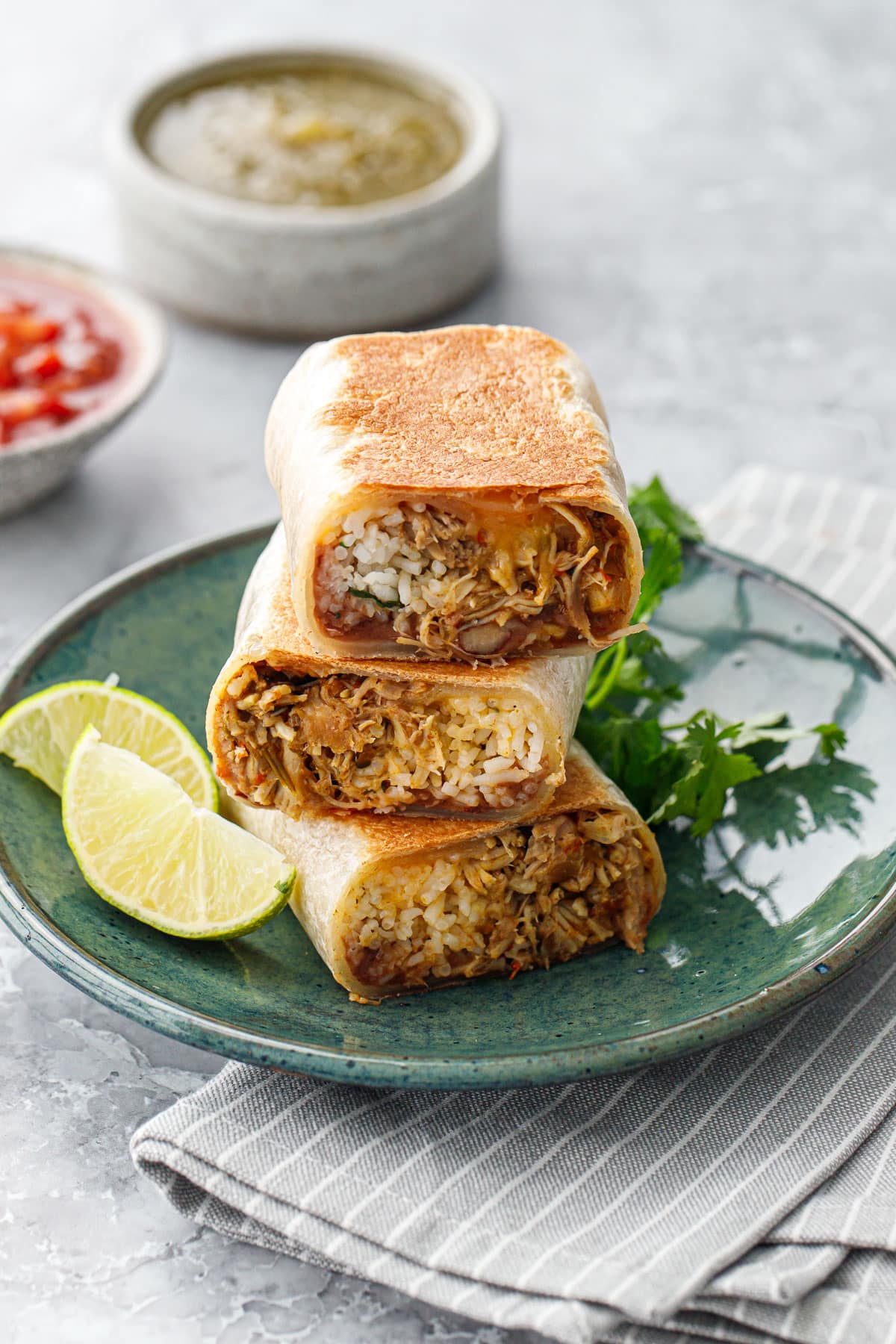 Frozen burritos are a staple in our house: easy to pull out and heat up when you just can't bear the thought of cooking (it happens to all of us).
But the problem with most store-bought frozen burritos is that they just aren't very good. Dry, chewy tortillas and a measly amount of bland filling… they're just not satisfying in the least.
So we set out to make our own, with an ultra flavorful shredded chicken filling along with cilantro rice, refried beans, and plenty of melty cheese to top it all off.
That alone would make for one satisfying burrito, but we took it one step further and toasted them, resulting in a flaky finish and an almost pastry-like crunch.
(more…)