This simple green salad is loaded up with zesty roasted chickpeas, cucumber, avocado, feta cheese, fresh herbs, and a tangy lemon vinaigrette.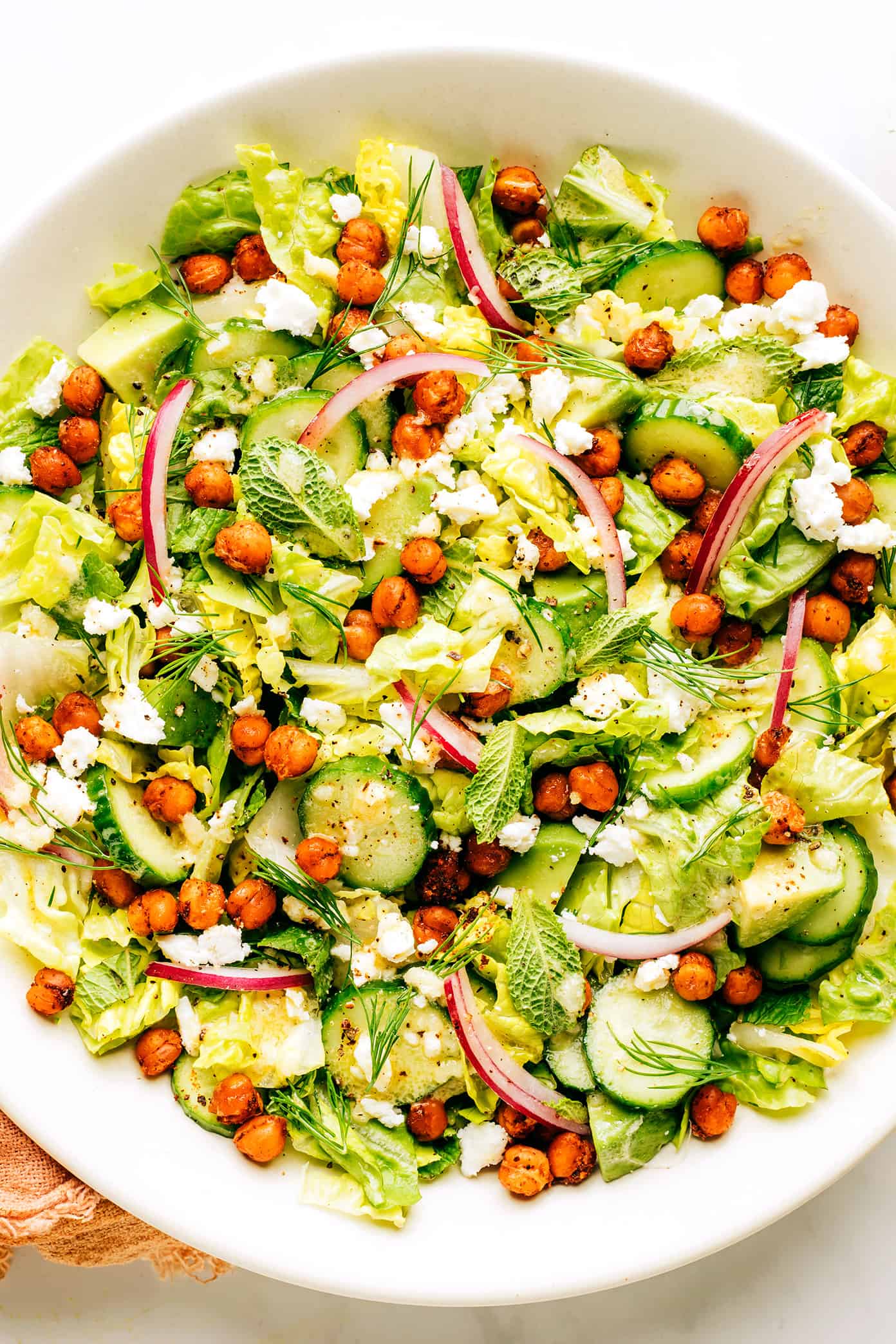 As I mentioned in my post earlier this week, Barclay and I love roasting up a big pan of chickpeas at least once a week. And this big green salad, in particular, is one of our favorite ways to put them to use! ♡
We love it because it's loaded up with so many of our favorite ingredients that taste so fresh and light, especially this time of year. We're talking crisp greens, cool cucumber, creamy avocado, sliced red onions, tangy feta (or goat cheese), lots and lots of fresh herbs (we're partial to dill and mint here), and a quick lemon vinaigrette. The whole salad comes together quickly and easily and is bursting with bright summertime flavors. And while it could work well as a side salad, we usually just make a meal out of it!
If you'd like to add in some protein, grilled shrimp, salmon, chicken or steak would all be delicious options. Or if you feel like making the salad completely vegan, you can just nix the cheese. However you make it, we hope that you love it as much as we do. It's definitely a keeper in our house!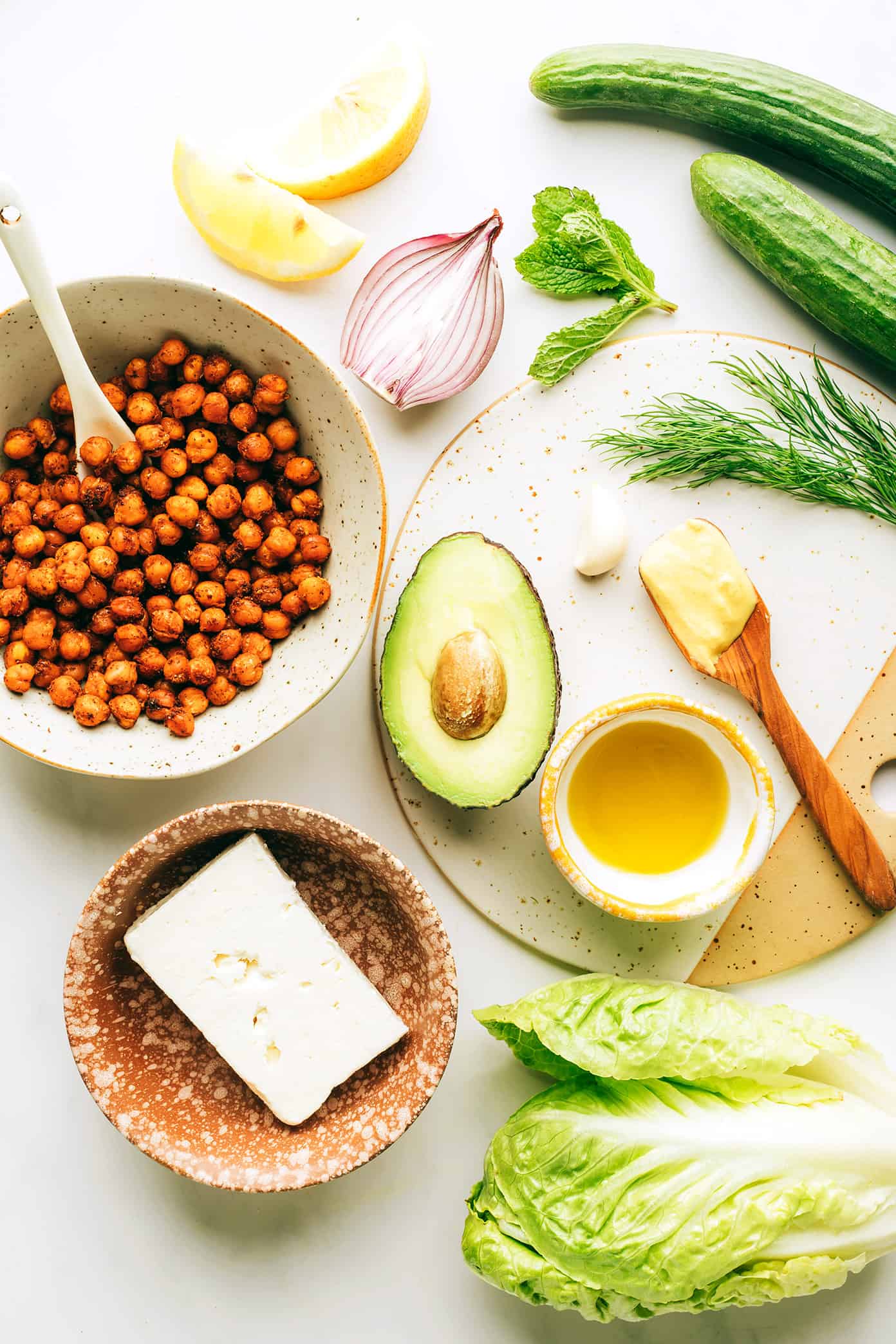 (more…)