This Indian-inspired chickpea curry recipe is incredibly easy to make in less than 30 minutes and simmered in the most delicious lemon-ginger coconut curry sauce.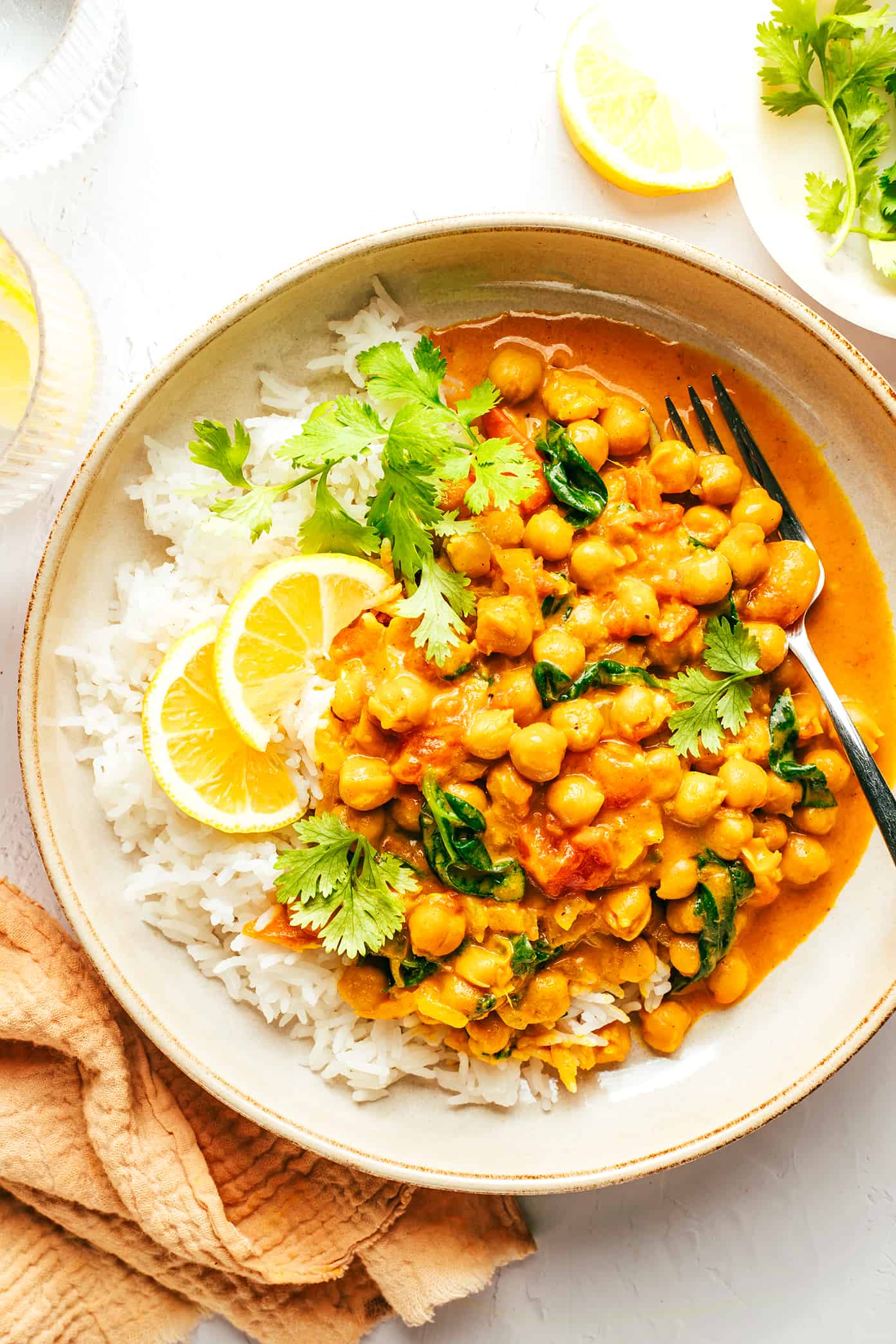 When you're craving a flavorful, feel-good, quick vegetarian dinner, it doesn't get much easier than this cozy chickpea curry.
Inspired by Indian chana masala, this chickpea curry is one of those gloriously simple meals that only requires you to briefly chop two ingredients (hi, onion and garlic!). Then everything else is simply stirred in and simmered together until the sauce bubbles up to creamy, vibrant, delicious perfection. Served warm over rice and drizzled with an extra squeeze of lemon, I'm telling you, this chickpea curry feels like the coziest hug in a bowl. And my goodness, is it delicious. ♡
The coconut curry sauce here is already naturally vegetarian, vegan and gluten-free, simmered with tomatoes, ginger, garlic, and a rich blend of seasonings. And while I chose to keep things simple in this batch by just wilting a few handfuls of spinach in with the chickpeas, you would of course be welcome to add in any extra veggies or proteins that happen to sound good too.
We find ourselves returning to this curry recipe here in our family constantly since it mainly uses pantry ingredients that we always have on hand. So if you're looking for a last-minute idea for dinner tonight too, grab a few cans of chickpeas and let's make a big pot of curry together!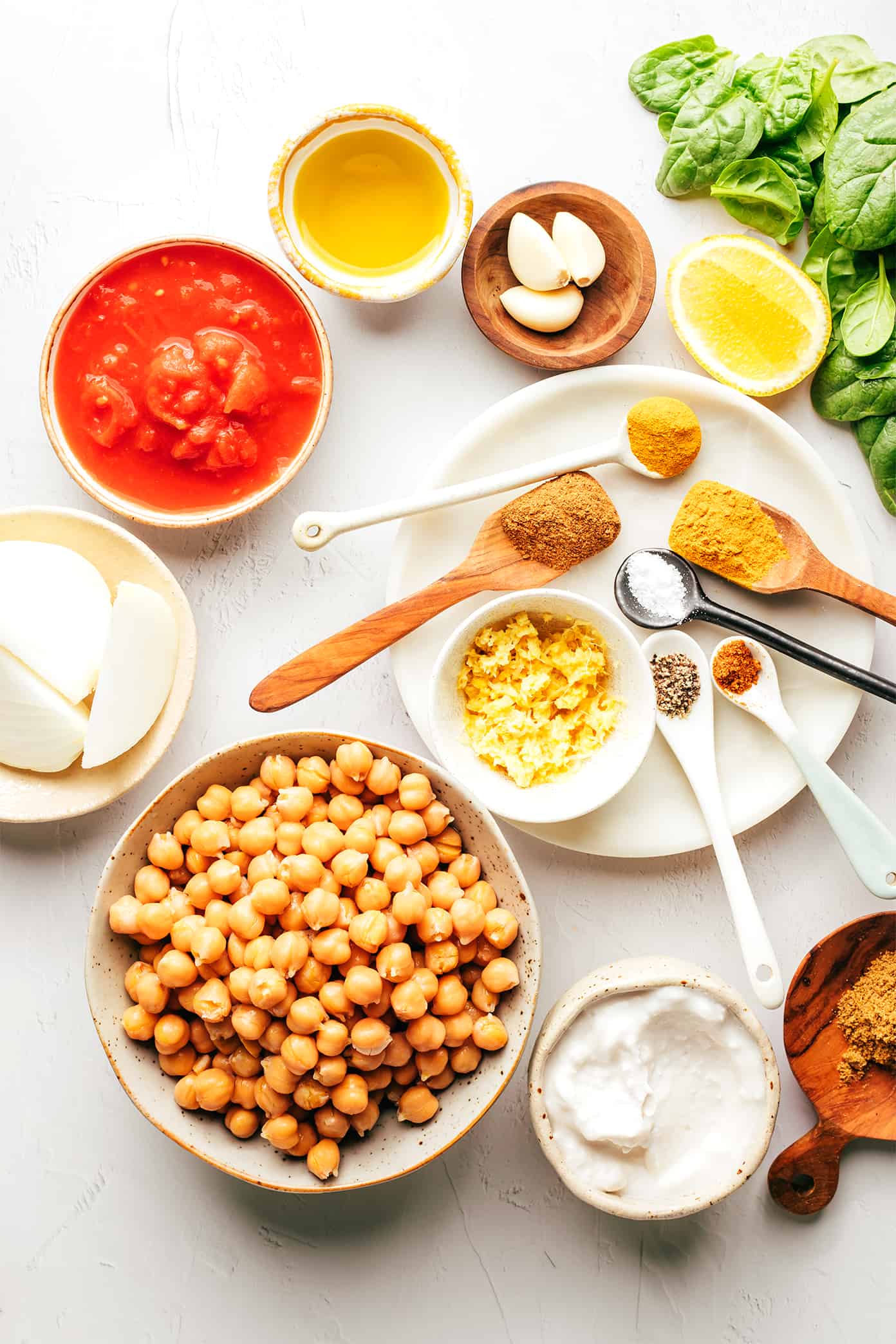 (more…)