If chicken soup is good for the soul and chicken pot pie is the ultimate comfort food, then nothing can be more satisfying than a big bowl of this Chicken Pot Pie Soup! It's cozy, comforting, and it includes all the flavors that I love from a traditional chicken pot pie including tender chicken, creamy potatoes, lots of veggies, and a rich and creamy broth. Seriously, there's something about this soup that just makes me feel all warm and fuzzy inside. But the best part is there's no extra hassle of having to make a pie crust, and if you're using a rotisserie chicken then this soup can be made in half the time that it takes to make a traditional chicken pot pie, making it perfect for a weeknight dinner meal!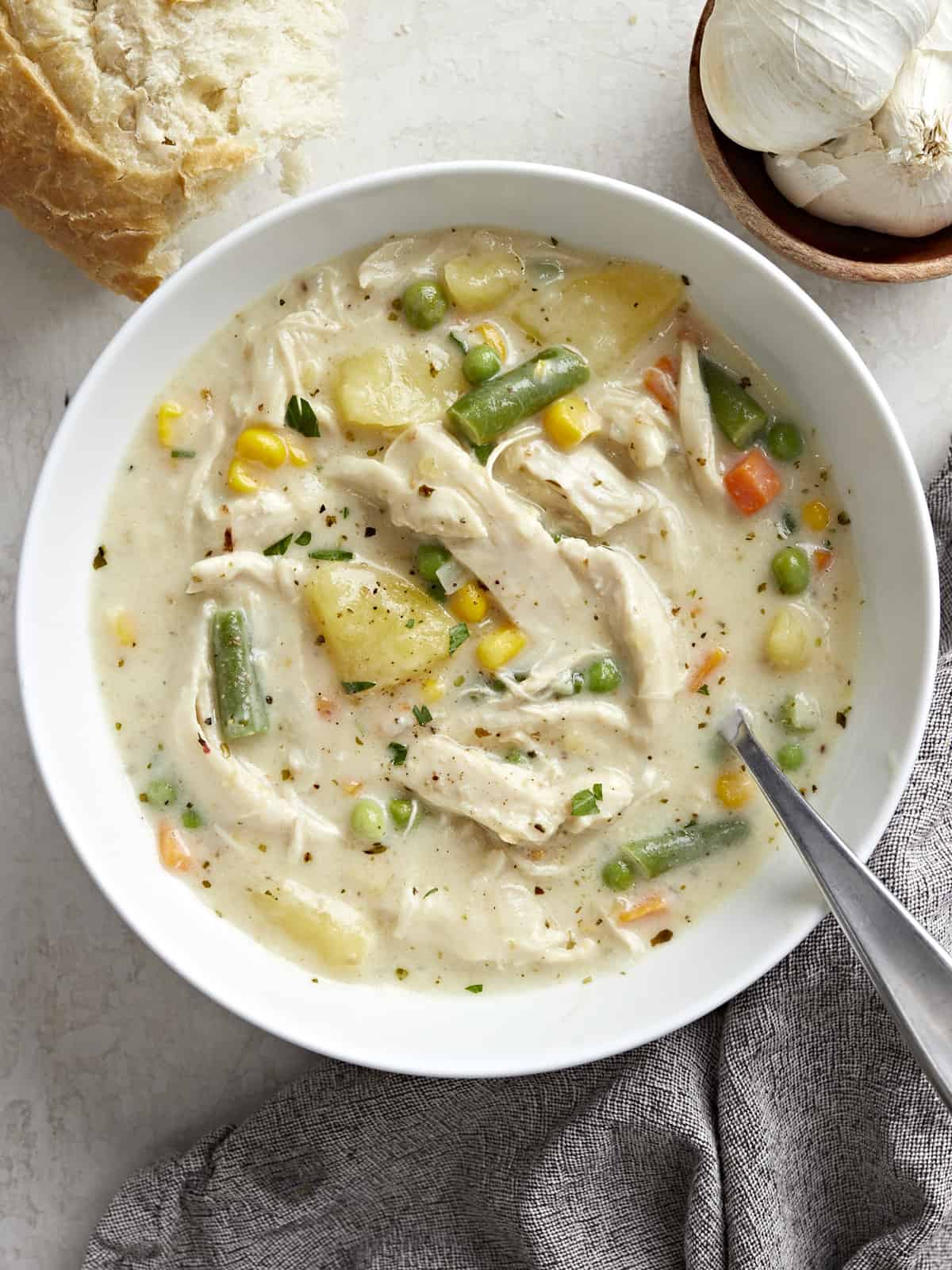 What is Chicken Pot Pie Soup?
I think the best way to describe Chicken Pot Pie Soup is simply cozy comfort food in a bowl. It's the same hearty filling that you would normally get in a chicken pot pie, but served as a soup without the hassle of making a pie crust. Genius!! It's an easy and more approachable way to enjoy the flavors of a traditional chicken pot pie!
Storing Leftovers
To store any leftovers, first divide the soup into single serving containers, then transfer it to the refrigerator to chill. Store in the fridge for 3-4 days. If the soup thickens a bit in the fridge, don't worry it will loosen as it's reheated in the microwave or on the stovetop. Feel free to add a splash of water or milk to the soup before you reheat it.
If that flaky, buttery, pie crust is just calling your name…then feel free to make our traditional Chicken Pot Pie recipe!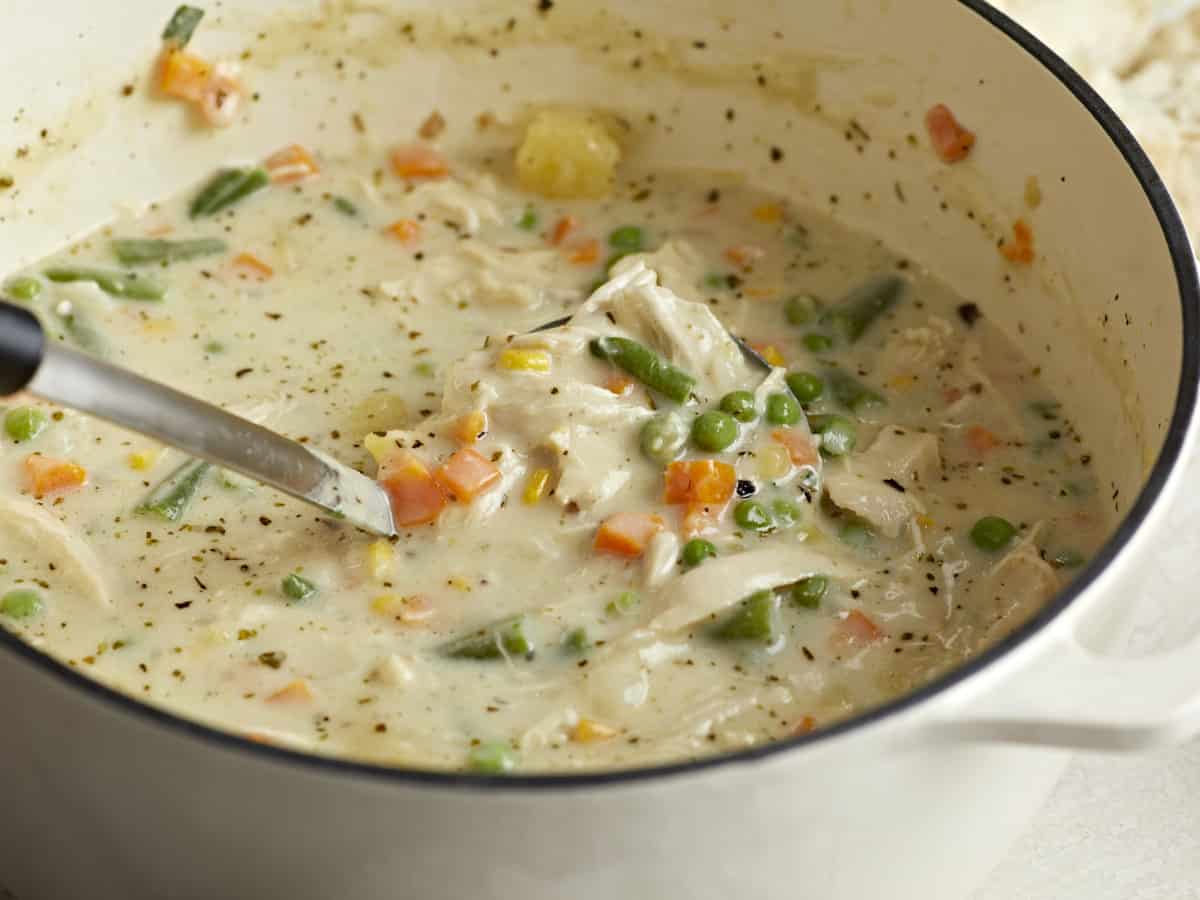 How to Make Chicken Pot Pie Soup – Step by Step Photos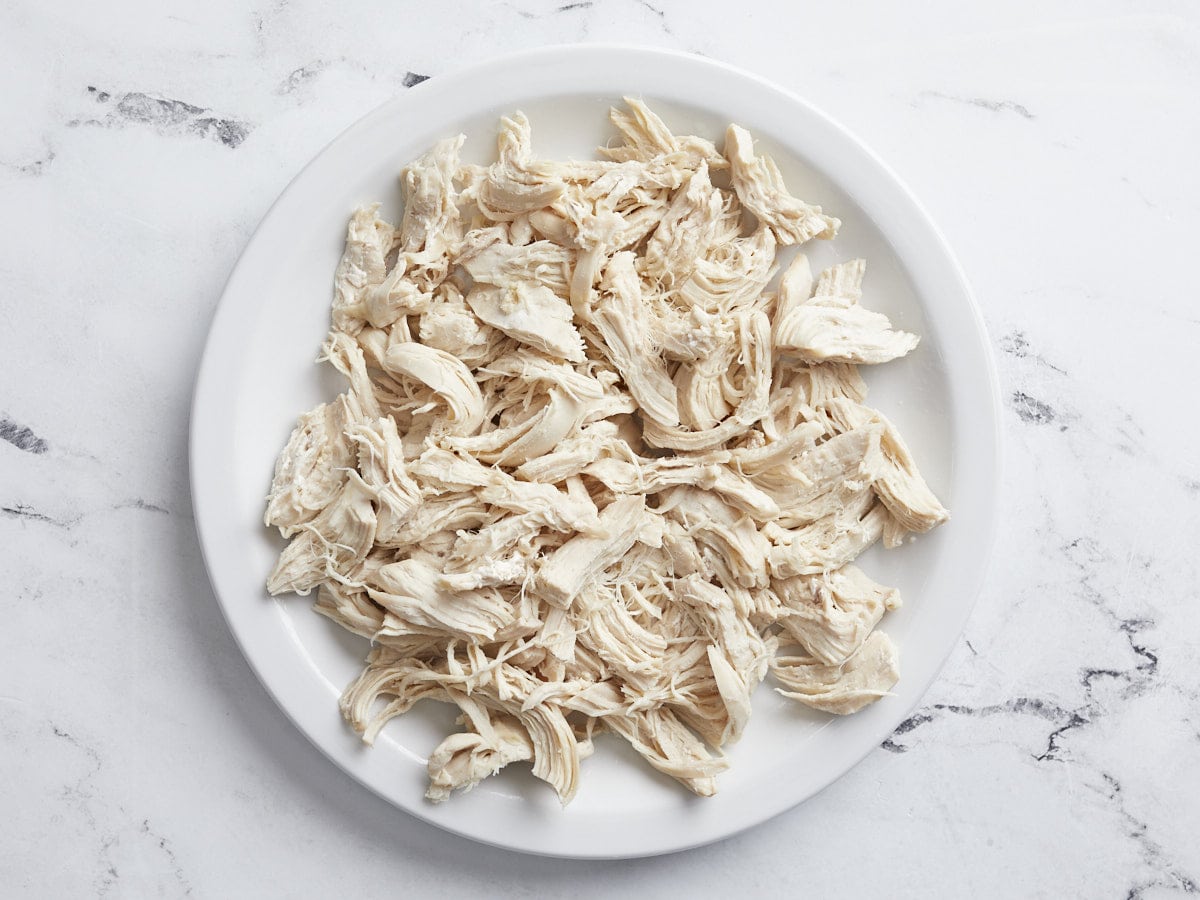 Shred or dice two cooked chicken breasts and set the chicken to the side.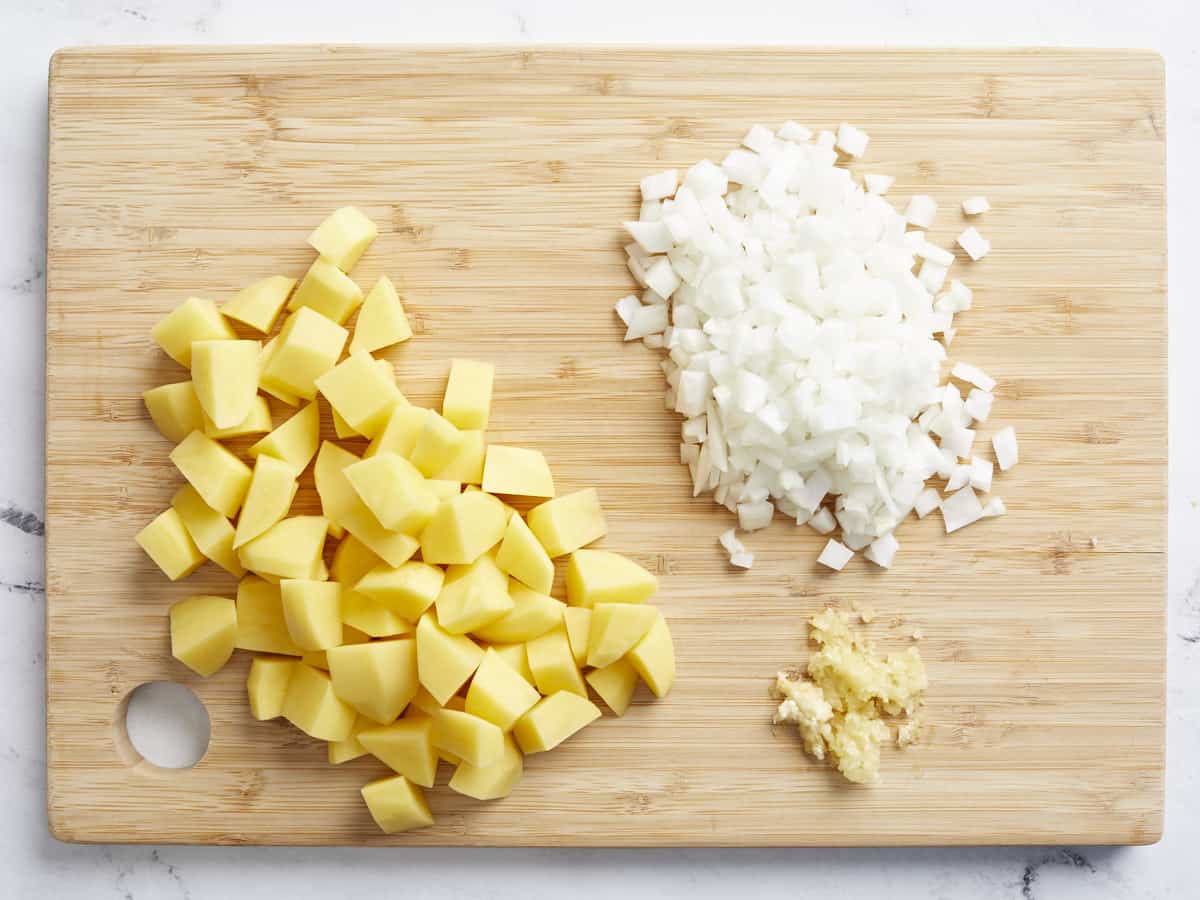 Dice 1 yellow onion, peel & chop 1 lb. gold potatoes into 1-inch chunks, and mince 3 garlic cloves. Add the potatoes to a bowl of cool water to prevent them from oxidizing and turning brown.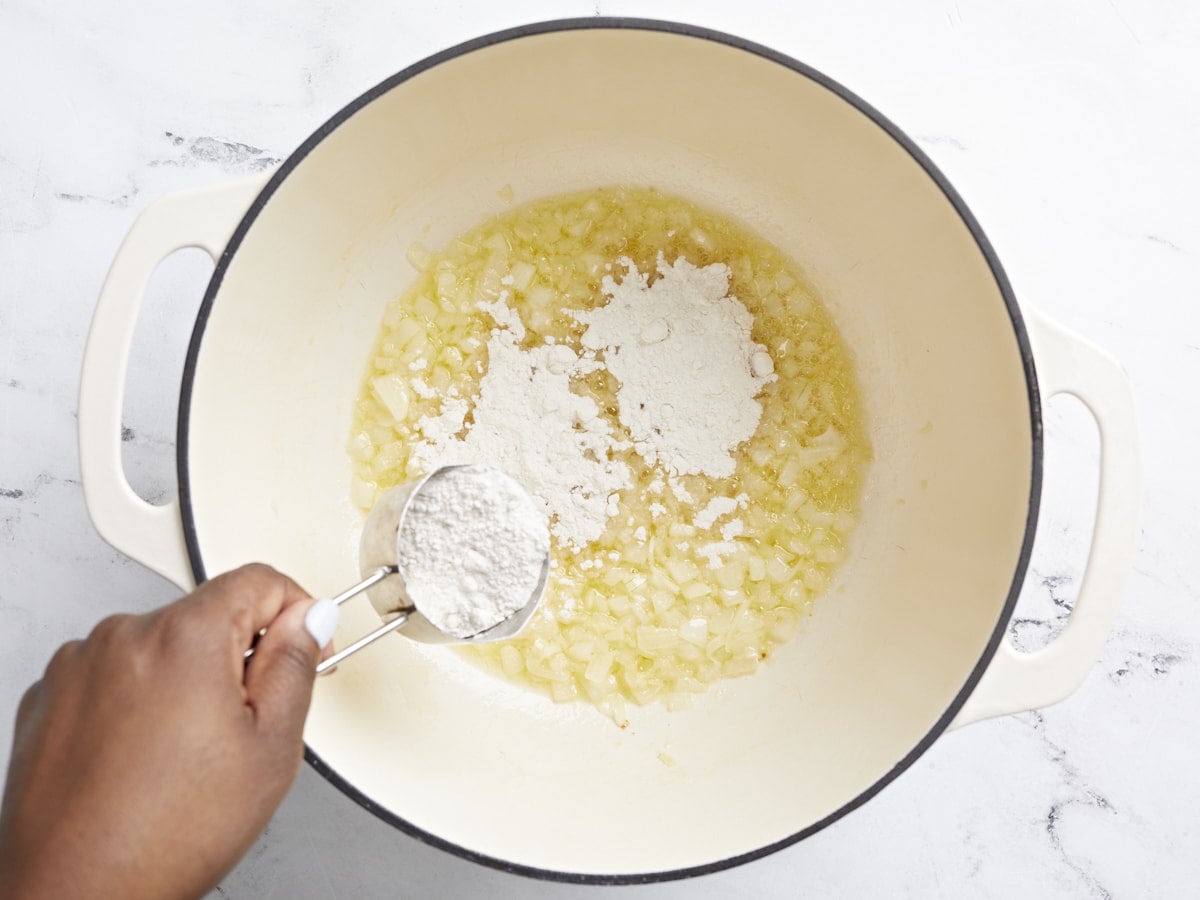 In a Dutch oven or large soup pot, melt 6 Tbsp of salted butter over medium heat. Sauté the onion until translucent, about 4 minutes. Add the minced garlic and sauté for an additional 30 seconds. Next sprinkle 1/3 cup of all-purpose flour into the pot over the onions and garlic. Stir and allow the flour to cook for 1-2 minutes.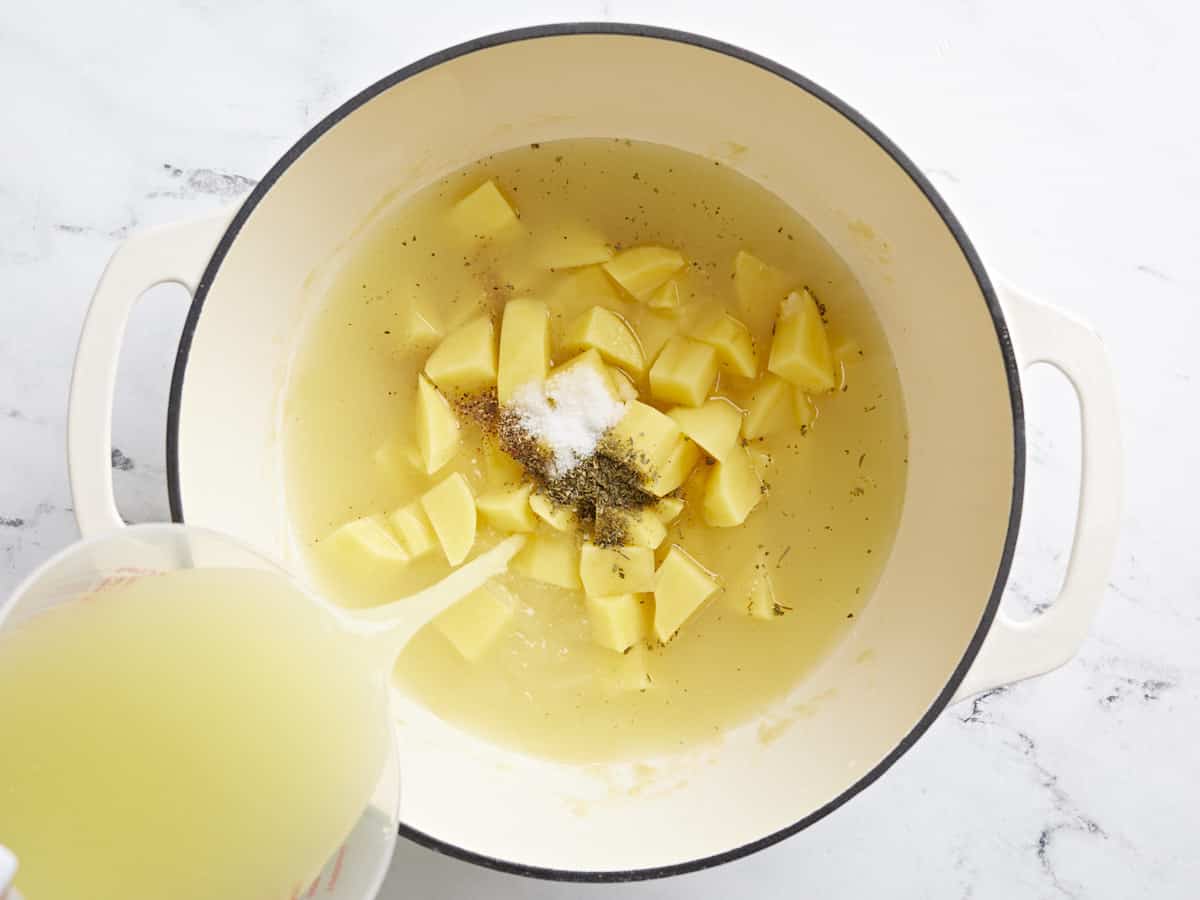 Add 1 tsp of Italian seasoning, 1 tsp salt, 1/2 tsp freshly cracked black pepper, the chopped potatoes (drained), and 5 cups of chicken broth to the pot. Stir well to dissolve the flour and any browned bits off the bottom of the pot. Place a lid on the pot and bring it up to a boil. Once boiling, turn the heat down to medium and let the potatoes cook, stirring occasionally, for 10-12 minutes or until potatoes are fork-tender.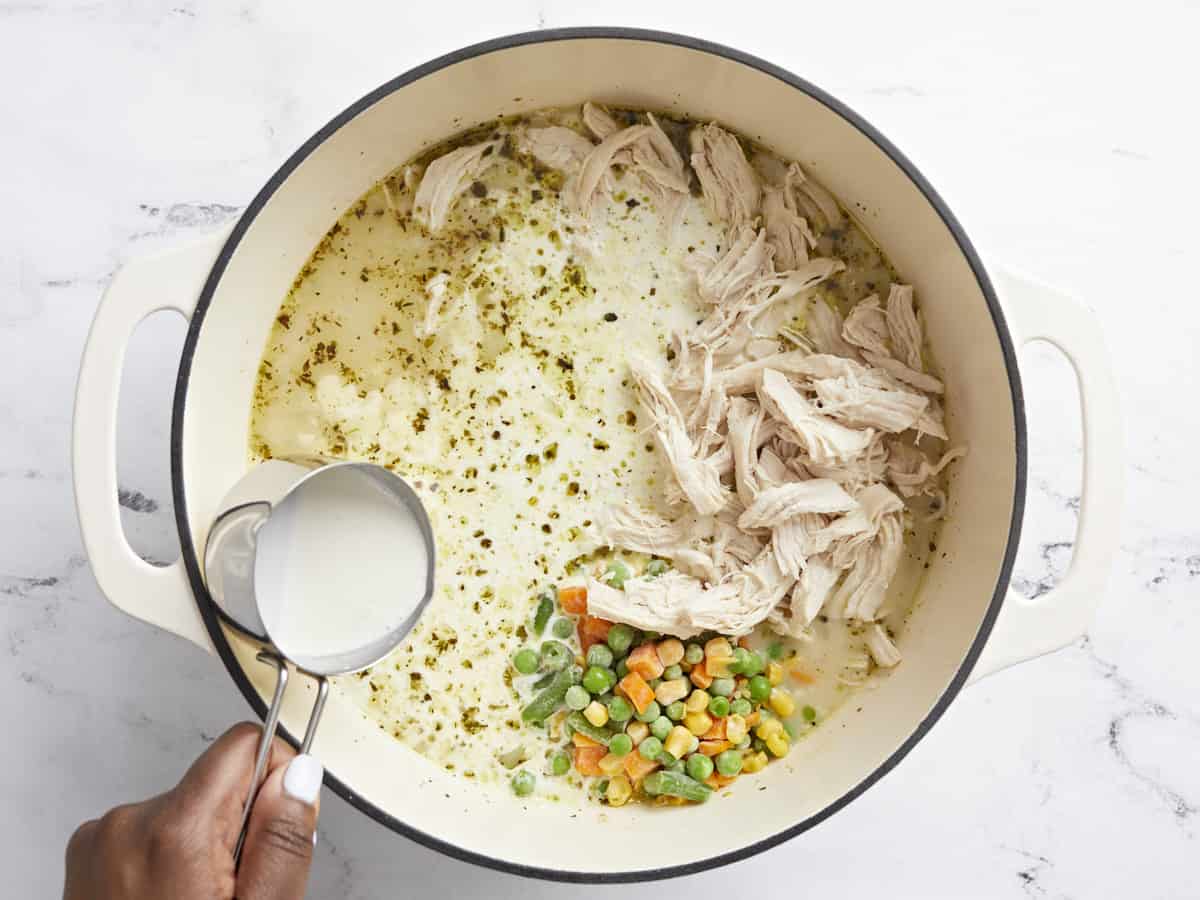 Remove the lid and add the shredded chicken, 12 oz. of frozen mixed vegetables, and 1/2 cup heavy cream to the pot. Stir well, place the lid back on, and continue to simmer for 5 more minutes.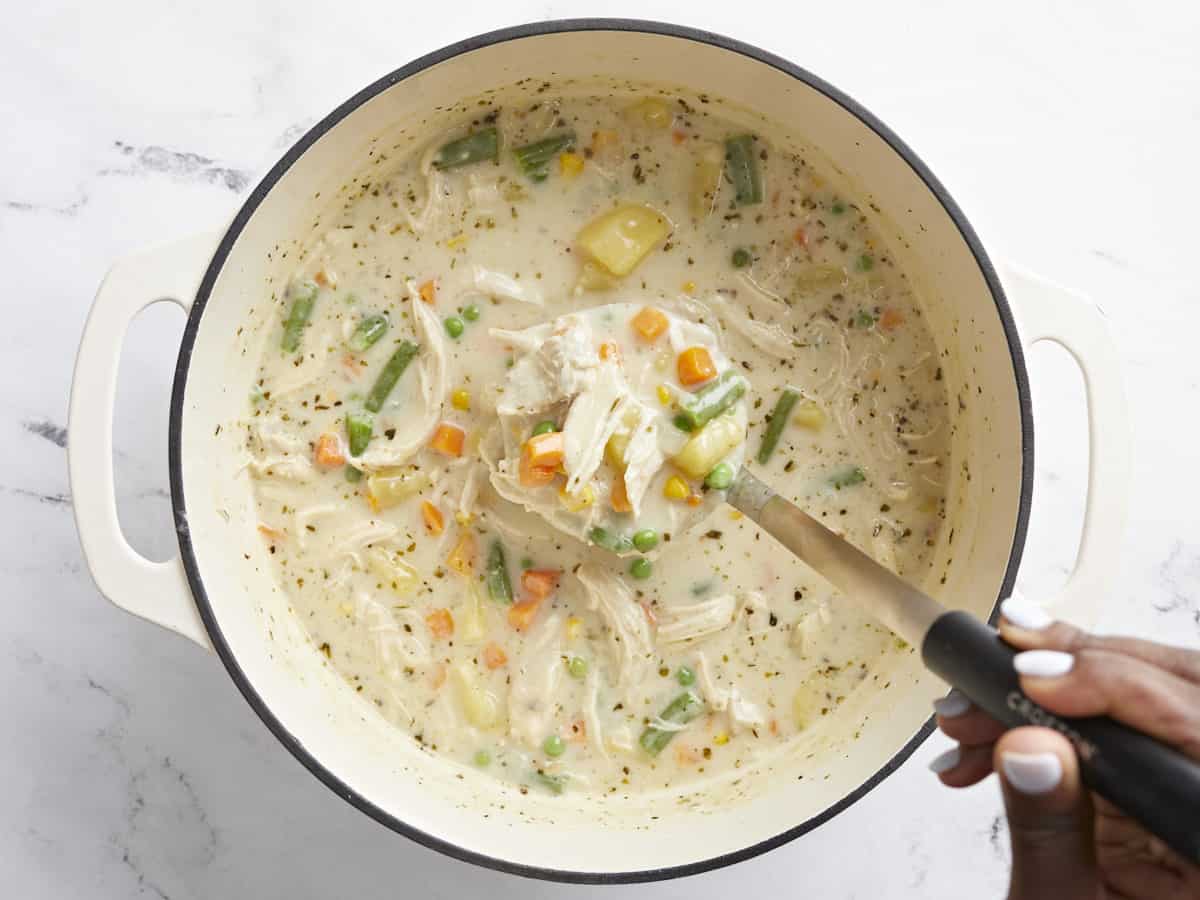 Now taste to see if any additional seasoning is needed. Feel free to garnish with fresh parsley (optional).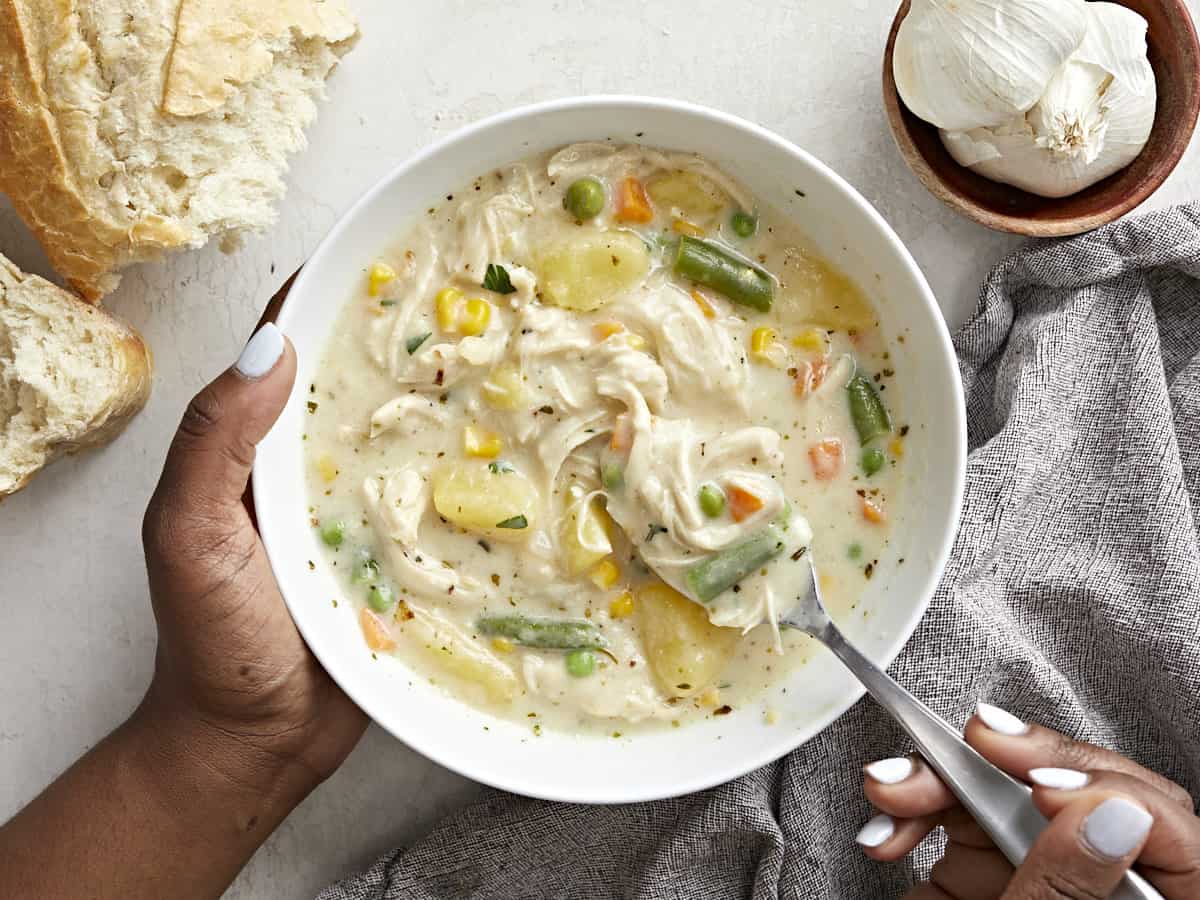 Now all that's left to do is to grab some crusty bread or biscuits and enjoy a big bowl of this warm and cozy Chicken Pot Pie Soup!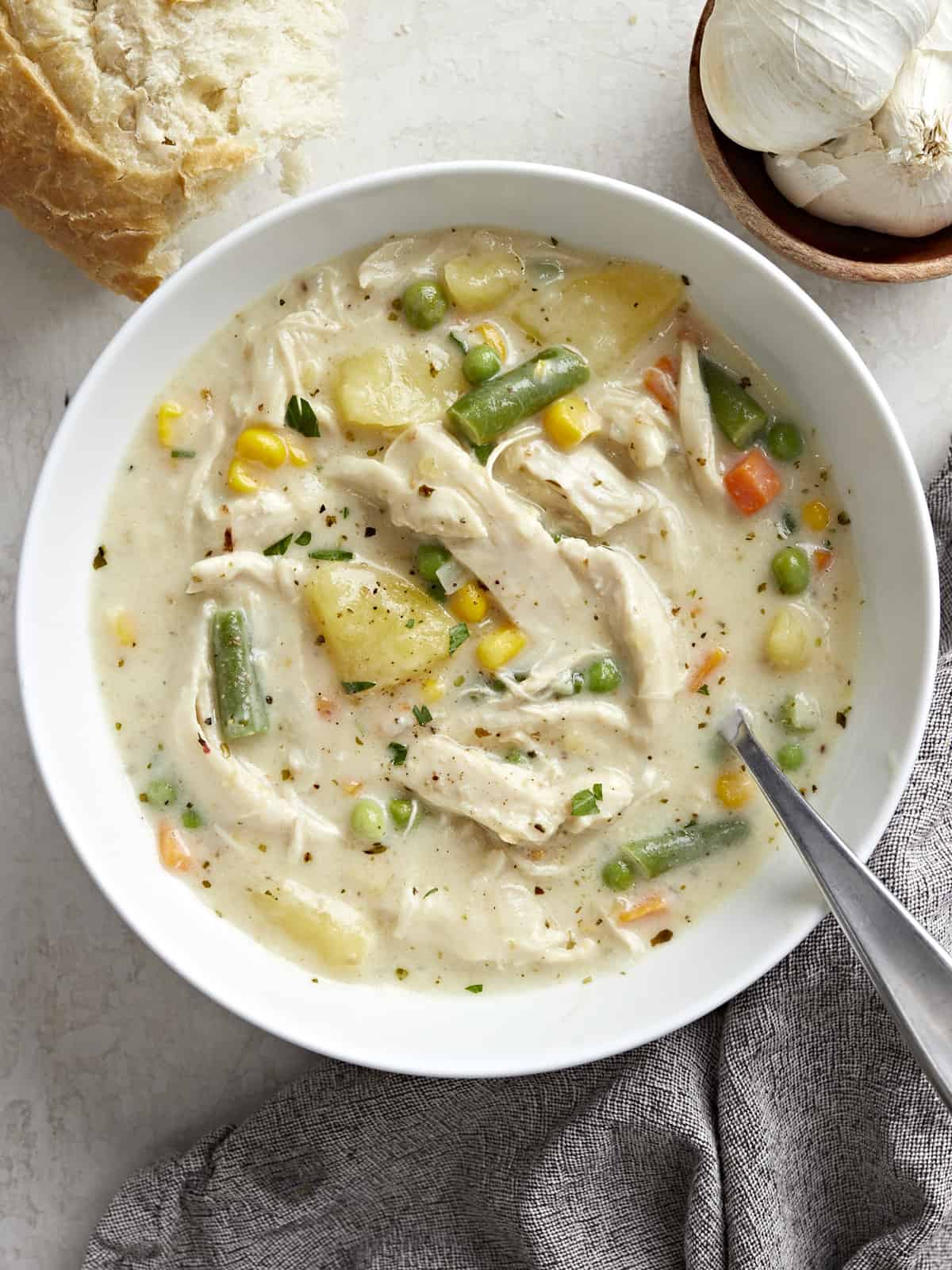 The post Chicken Pot Pie Soup appeared first on Budget Bytes.