This Spanish Chorizo Lentil Stew recipe is incredibly easy to make and full of the coziest savory flavors.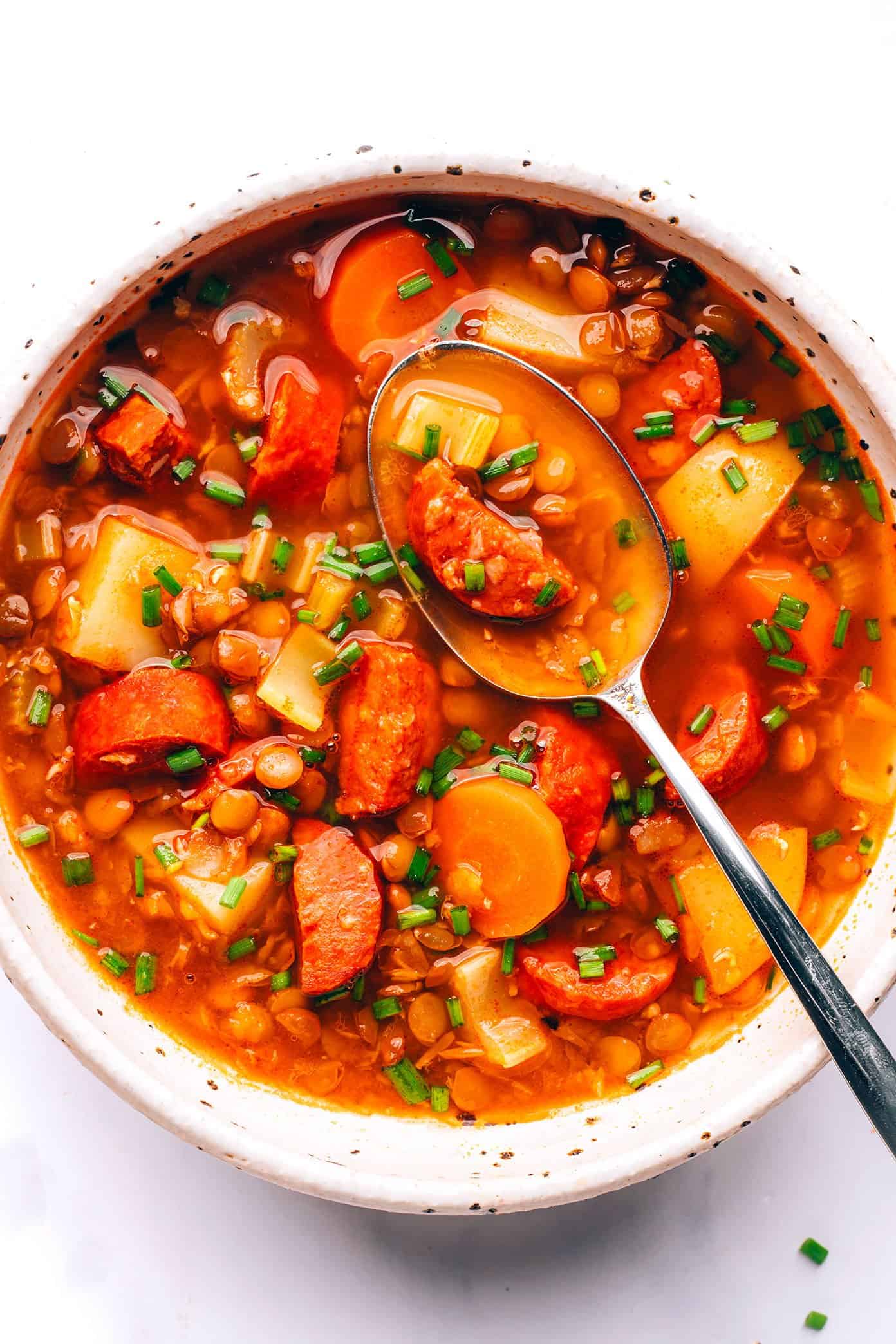 I'm pretty sure it's a crime that I haven't posted a single recipe using Spanish chorizo since we moved to Barcelona over four years ago. Pero bueno…today's the day we finally make it happen!
Meet the Spanish Chorizo Lentil Stew I've been loving lately.♡
It's big on flavor and incredibly low on fuss, which are two of my very favorite things on busy weeknights. And the starring ingredient — Spain's famous dry-cured chorizo — does double-duty by infusing light tomato broth with the most delicious smoked paprika and garlicky flavors, along with adding some extra heartiness to the veggie lentil stew. Here in Spain, there are about a million different options when it comes to buying chorizo. But internationally, you typically have the choice between "sweet" or "spicy" Spanish chorizo, either of which would be delicious in this stew. (Heads up though that "spicy" is more what people here would wink and consider "Spain-spicy," which is actually incredibly mild for my palette. So feel free to toss in some crushed red pepper flakes if you'd like more heat!)
I have to give a shoutout to my Catalan friend, Laura, for inspiring this recipe. She and her boyfriend housesat for us while we were back in the States visiting family over the holidays, and apparently noticed that we were missing the obligatory chorizo and fuet (a local Catalan sausage) stocked in our kitchen. So we returned home to a rope casually draped over the towel rack, which I sautéed up for a quick impromptu stew while we were busy unpacking, and thus…this recipe was born. I hope you all enjoy it!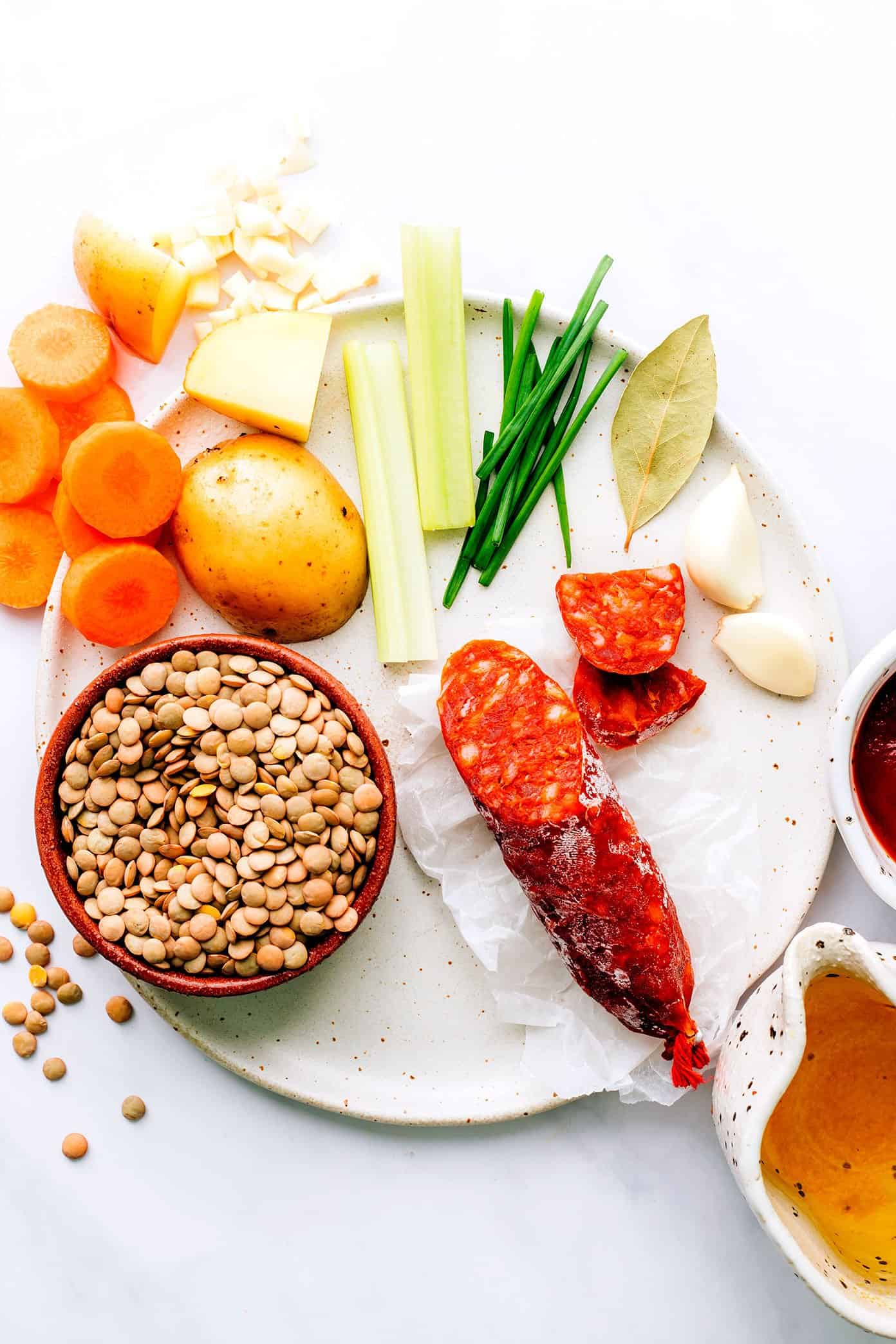 (more…)