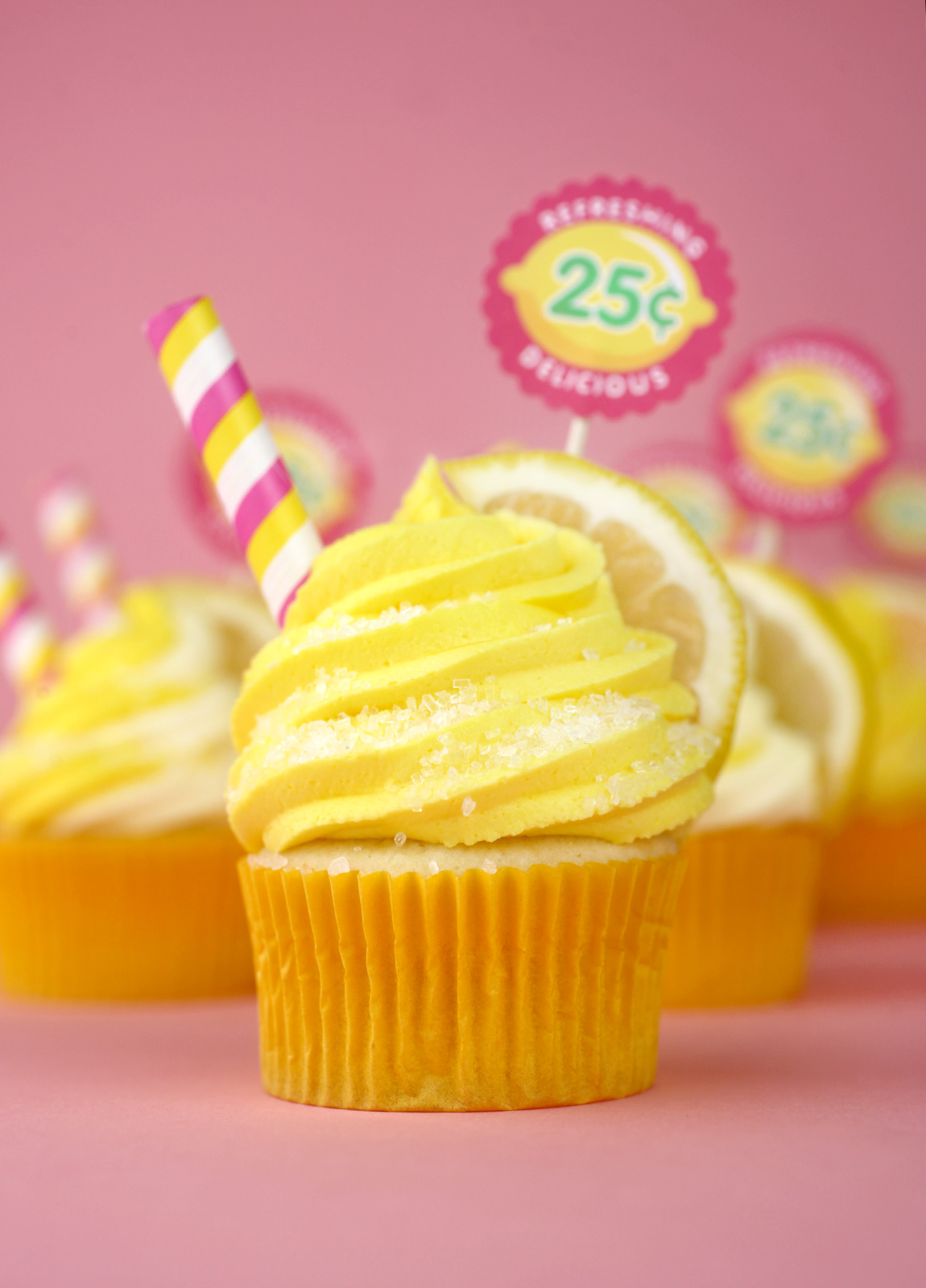 Take a big bite of sunshine! These lemon cupcakes are a fun take on your favorite summertime drink.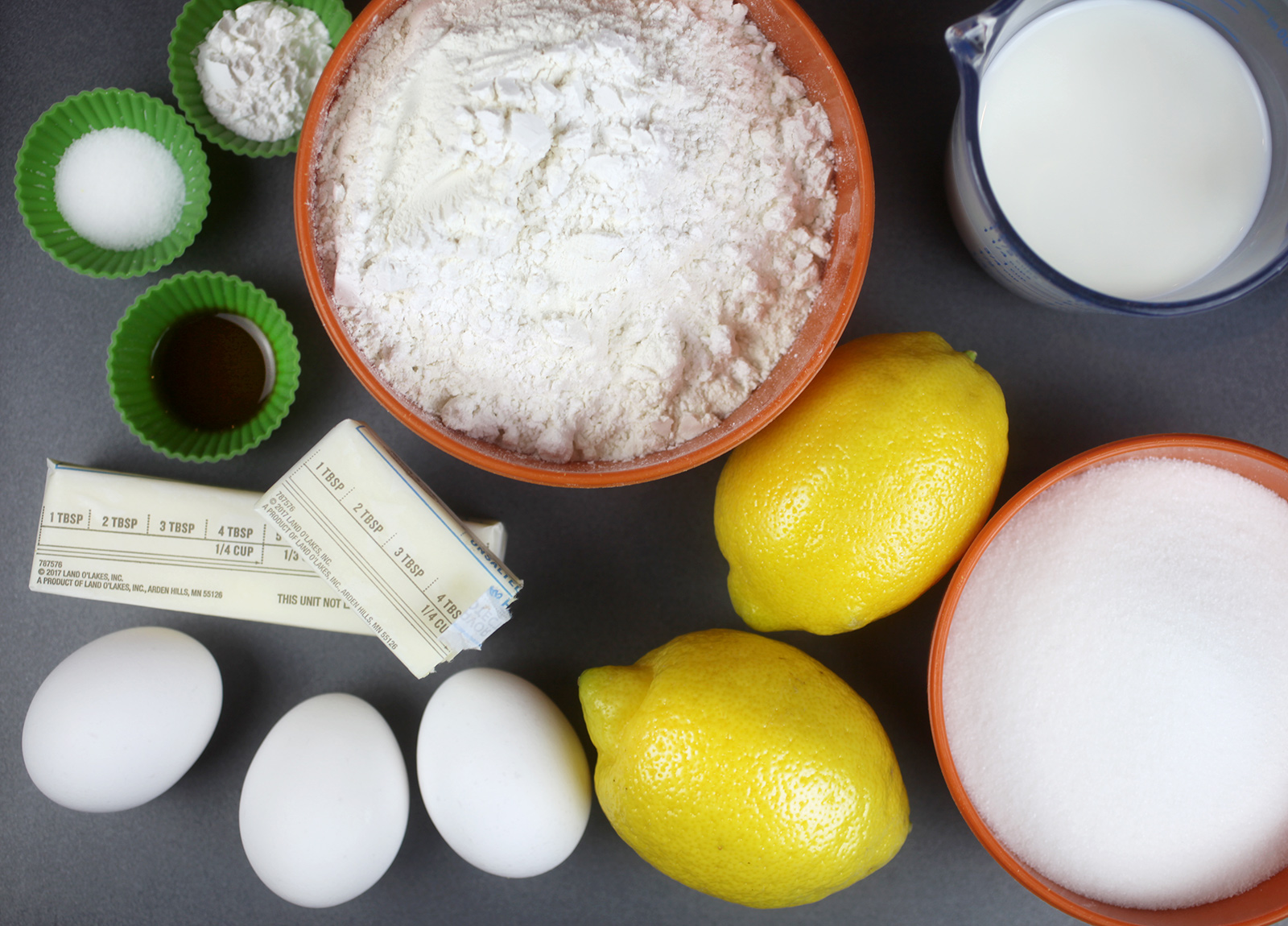 And they are super easy to make and decorate … which I love.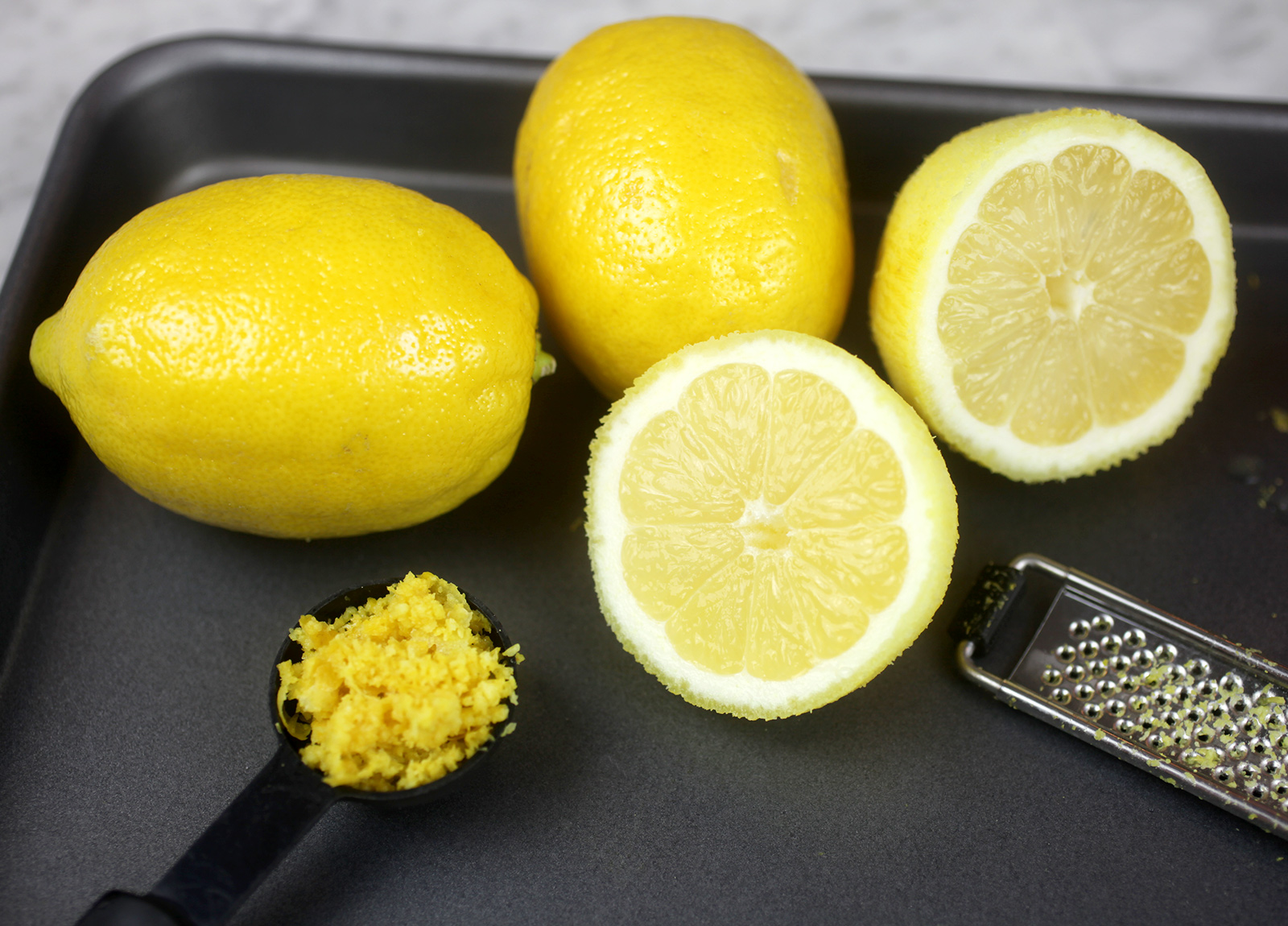 Obviously, lemons are the star of this sweet treat. A combination of lemon juice and lemon zest add all the flavor you need to feel like you're enjoying a tangy drink … just a little fluffy instead of fluid. One large lemon = up to 4 tablespoons lemon juice and 1 tablespoon lemon zest.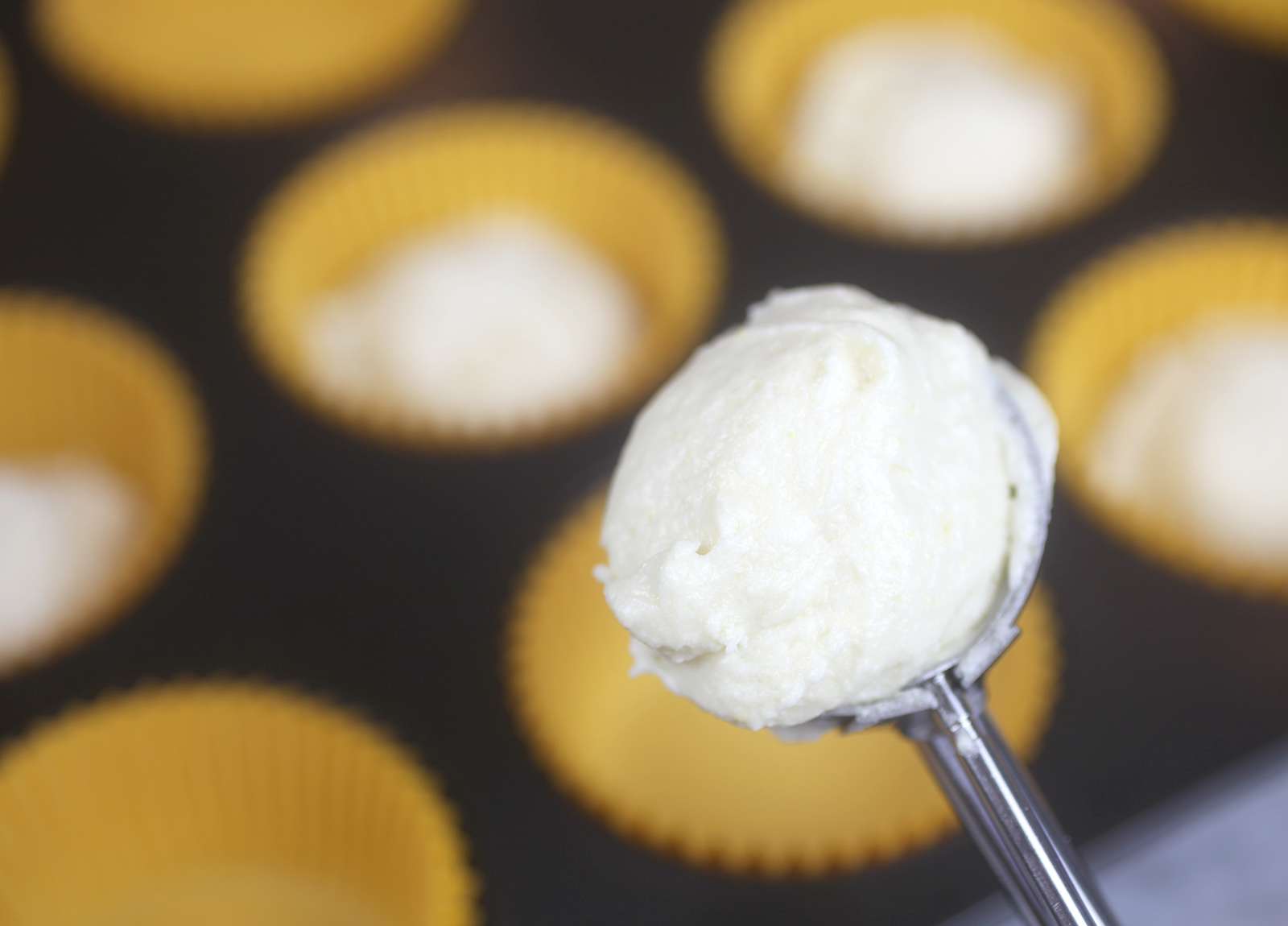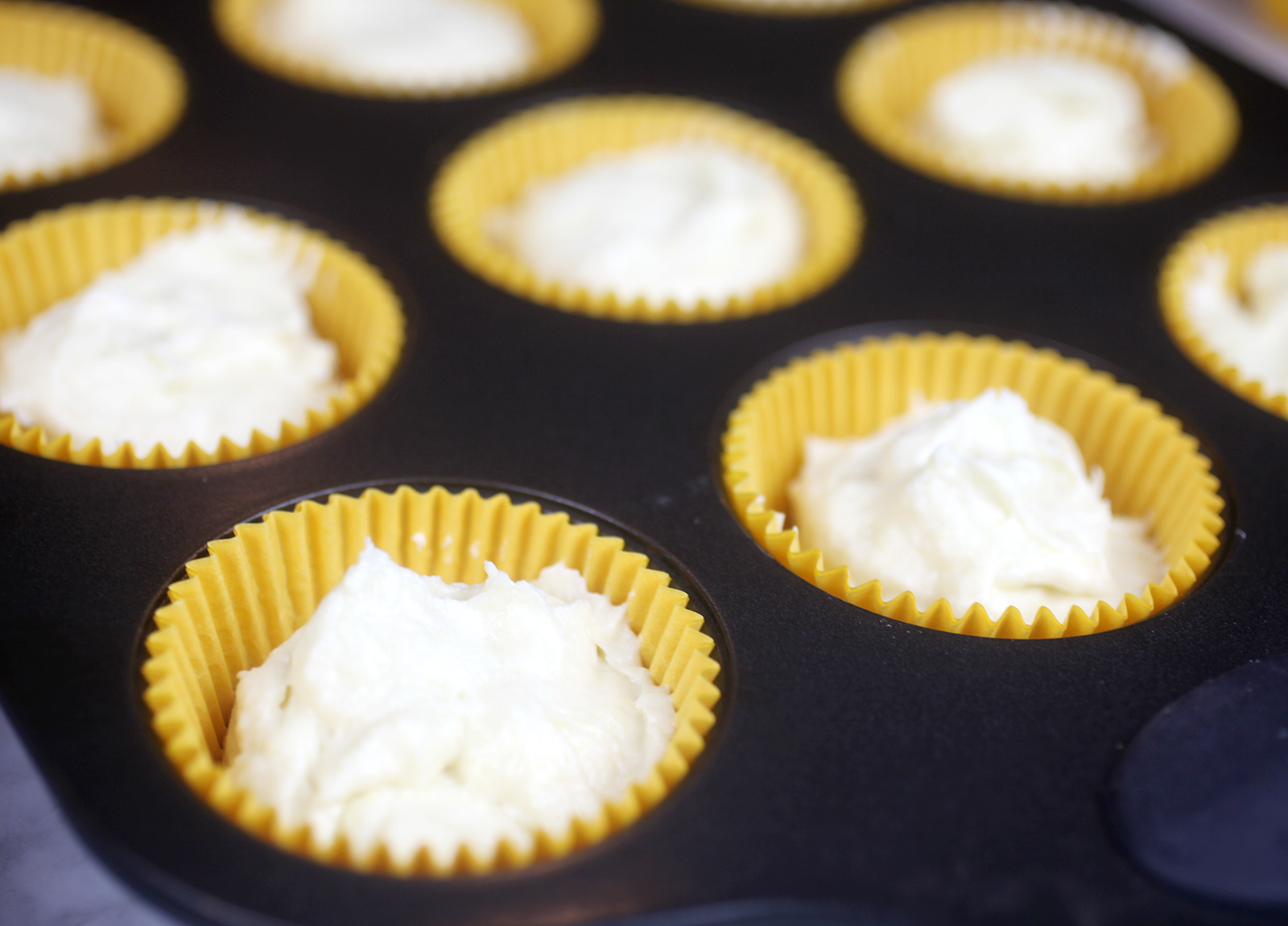 Scoop the batter evenly into 18 baking cups. I recommend going with yellow cupcake liners to really finish off the look. But a light pink color would look good, too.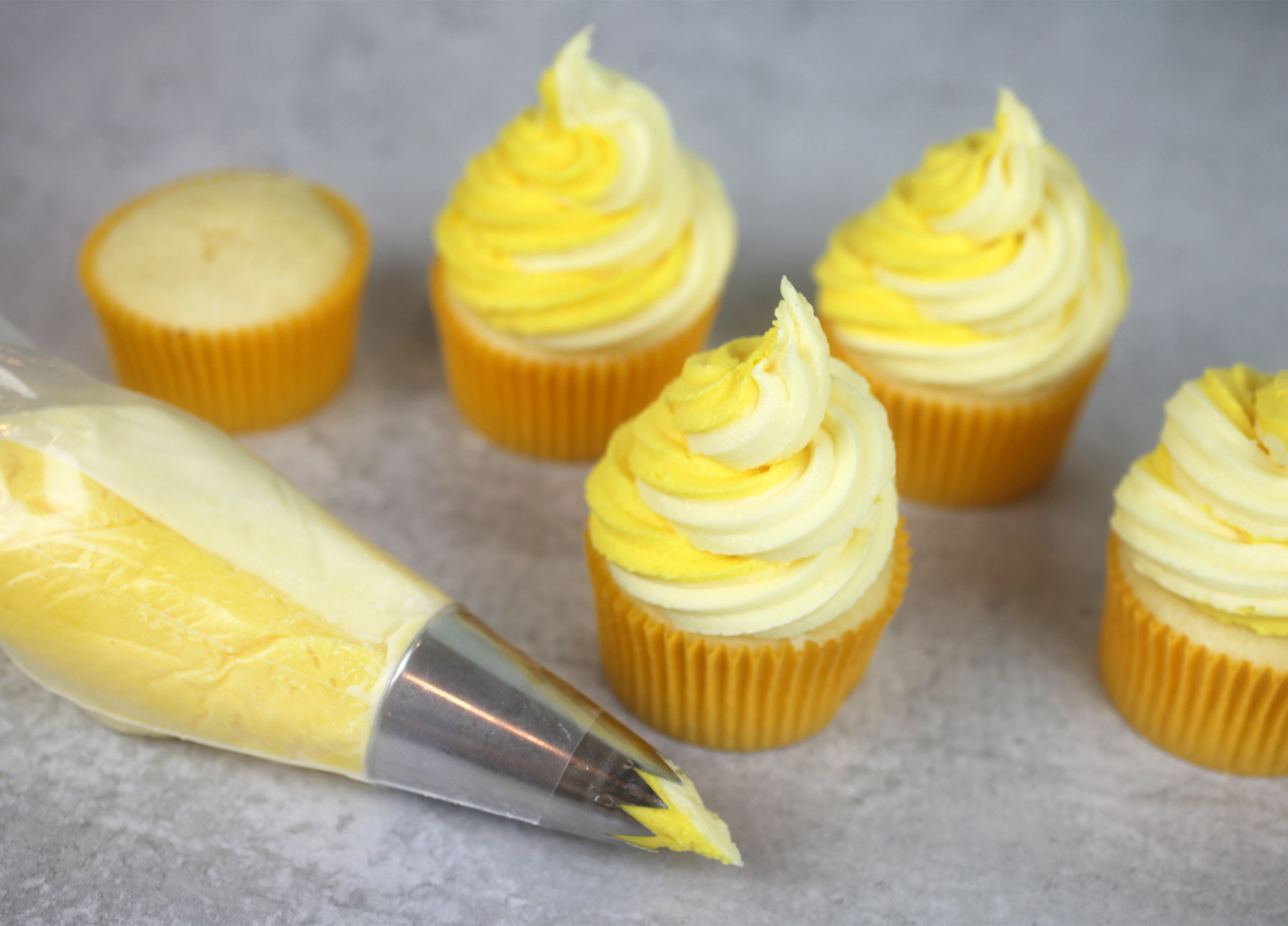 Once the cupcakes are baked and cool, pipe yellow-tinted buttercream frosting right on top. You can also create a two tone look with a light and darker shade of yellow. Fill two separate decorating bags with two shades of frosting. Snip off the tips. Then place the two icing bags into one larger icing bag fitted with your favorite tip. I used an Ateco #827 tip to pipe tall swirls of buttercream.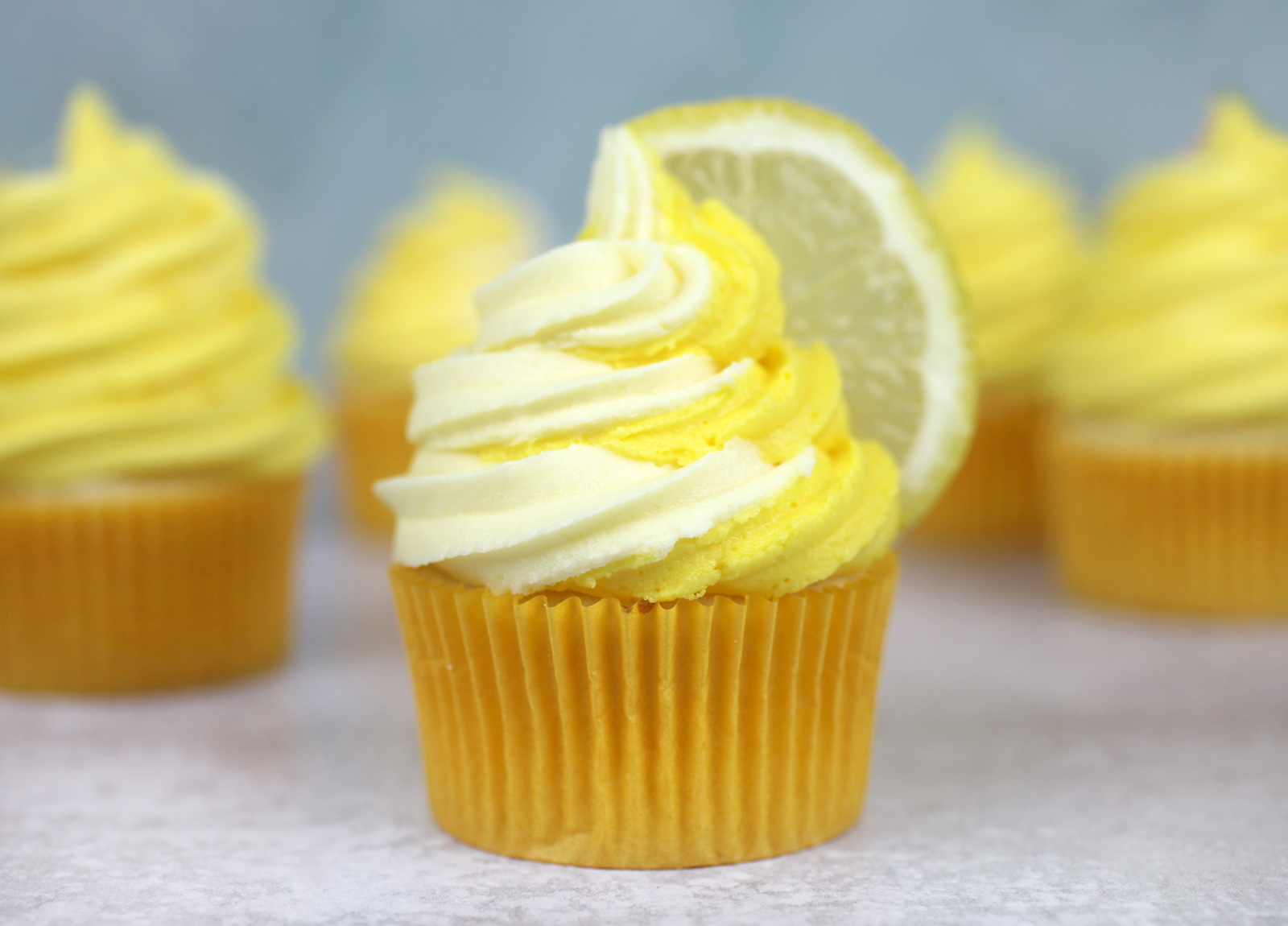 Place a thin slice of lemon right into the side of your buttercream frosting.
You could stop right here and have cute little lemonade cupcakes. But let's make them even cuter.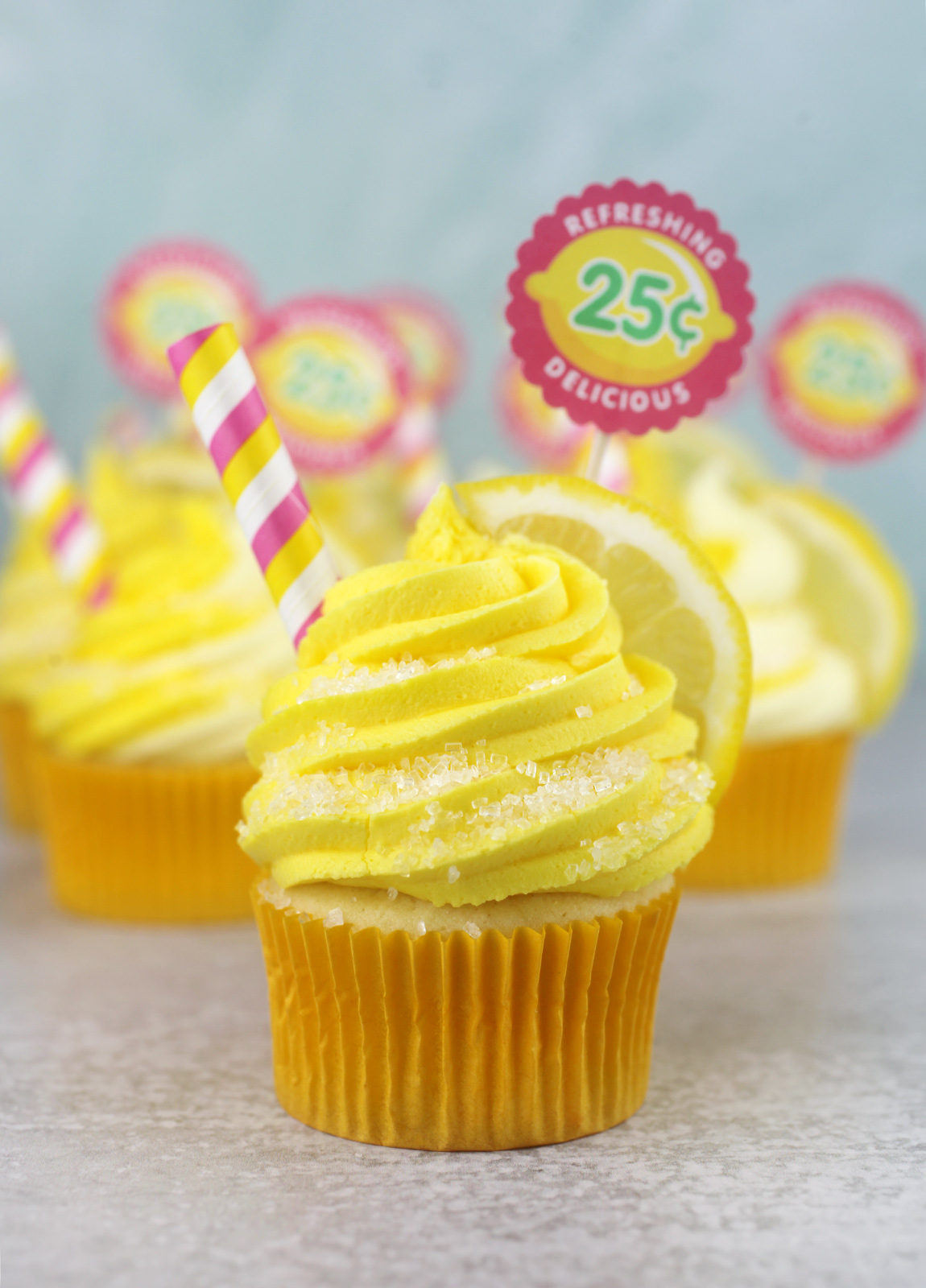 Yes! I like it. Lemons, striped straws, and adorable little price tags for effect. But you could totally change the price if you wanted to actually sell your cupcakes.