Last summer, I built a trio of large, self-watering cedar planters to start a deck garden. Our home is blessed with a large deck and, since the main living space overlooks the deck, I wanted to give it a little more life. Although we have plenty of yard space for a garden, we also have many critters (and deer) visiting frequently so it made more sense to elevate the garden to keep the plants safe from late night nibblers.
Each planter is 2 ft. by 6 ft., which leaves plenty of room for experimentation.
My interest in gardening is relatively new, but this hobby has quickly turned me into an enthusiastic plant lady. After killing every houseplant I attempted to grow up for many years, I was astonished when my black thumb seemingly turned green after moving into our house.
Apparently the trick for a green thumb is simply having large southeast facing windows—who knew?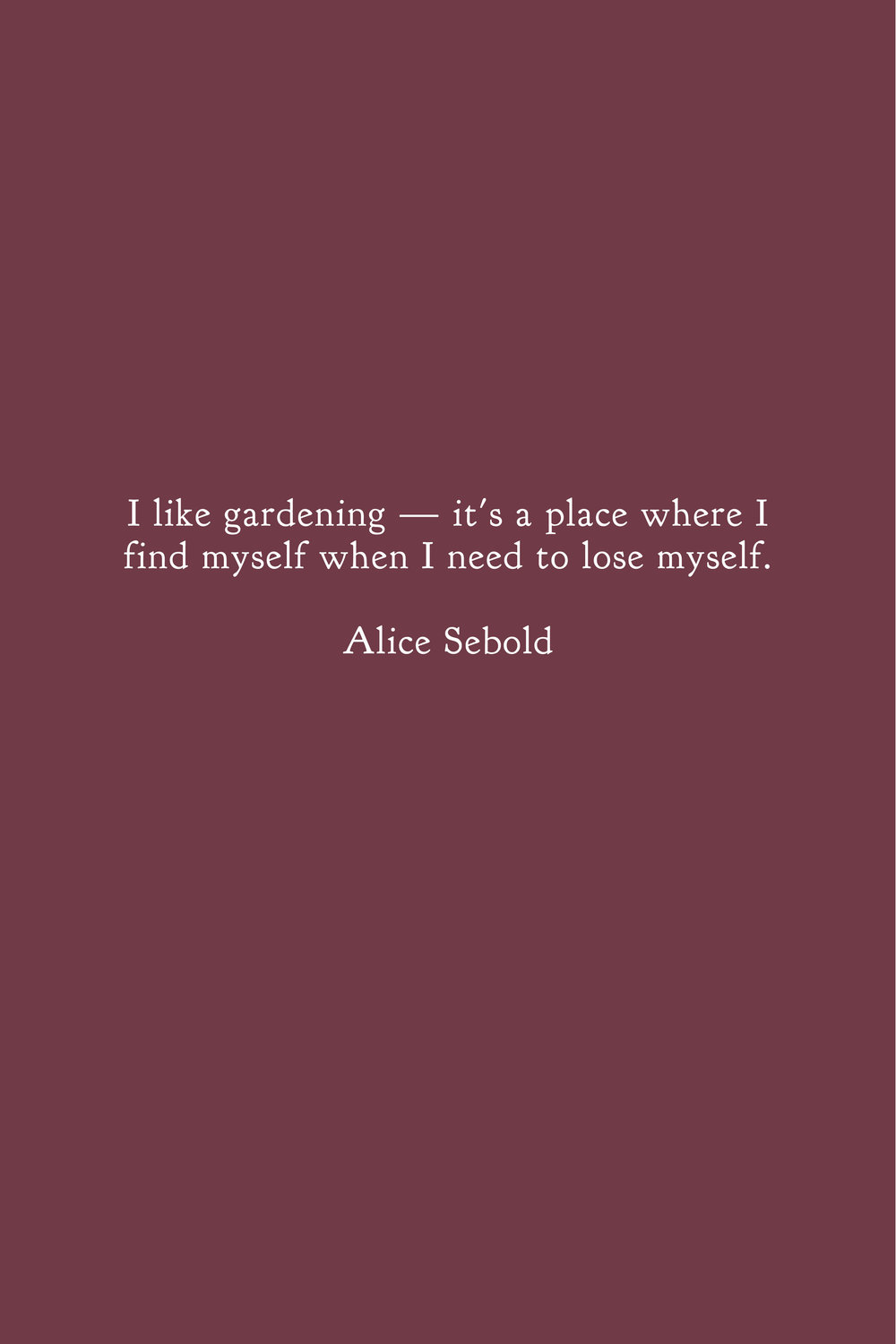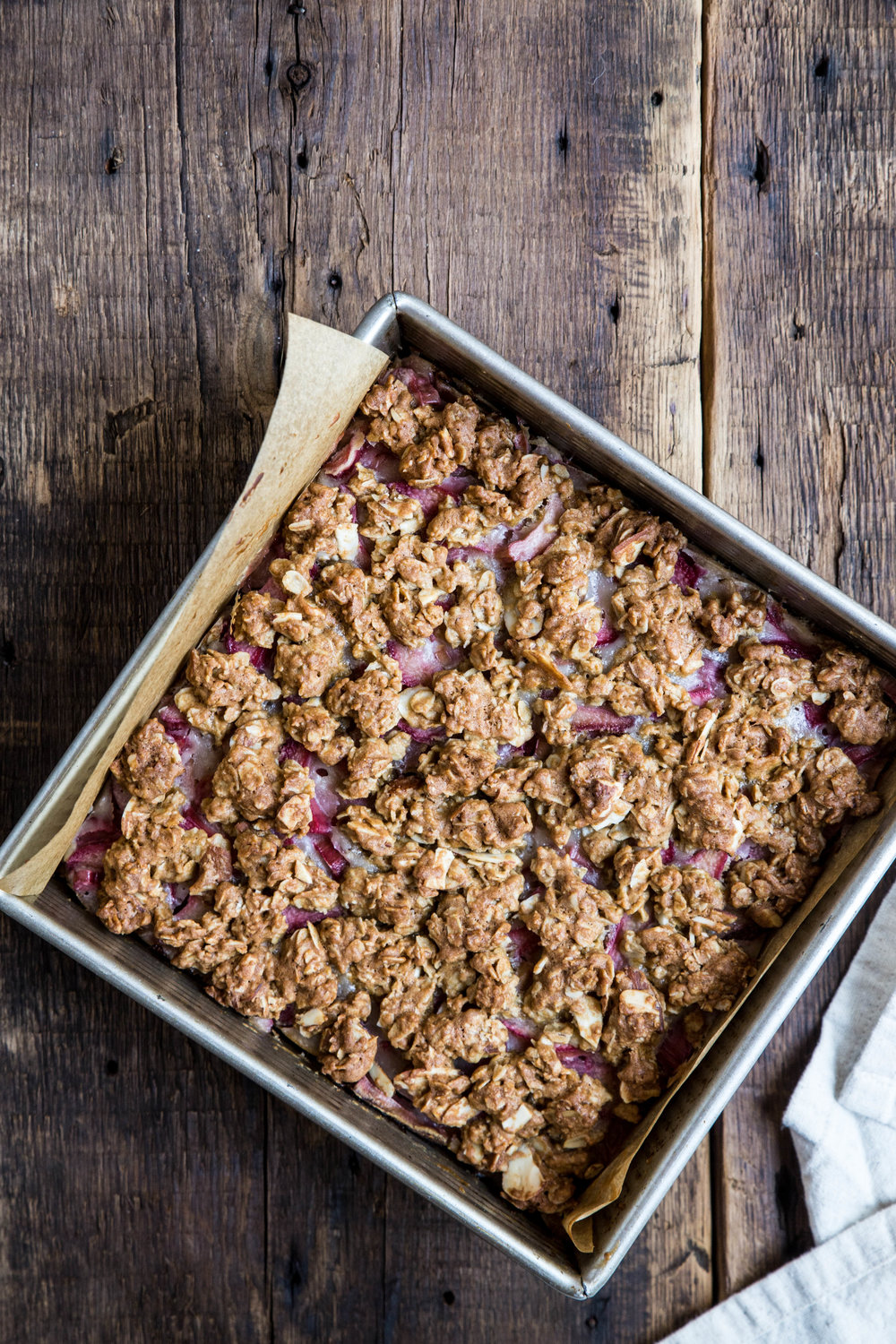 Unfortunately, the first attempt at gardening in the outdoor planters was not very successful. In my eagerness to grow my own vegetables, I overplanted the space and didn't do enough research on how to individually care for each plant. In addition, because the planters are self-watering (through a process of diffusion and soil osmosis), the plants with deep root systems ended up with root rot by midsummer.
By summer's end, the only "successful" plants were the bell peppers (which grew only one picture perfect pepper each), the green beans, and the herb garden. Everything else—the tomatoes, cabbages, cucumbers, etc.—ended up producing very little or finally completing their slow death.
While the self-watering feature was definitely a curse, I only needed to water the plants once the entire season, so my laziness is more than willing to find a way to work within these constraints.
This year I am taking the failures of the previous summer and using them to (hopefully) do better this time around. To start, I did a little more planning and left more space for the plants to expand. Only plants with shallow root systems are allowed (peppers, onions, shallots, lettuce, carrots, herbs, green beans, flowers); the plants with larger root systems have been relegated to individual, well-draining containers (tomatoes).
I have my fingers crossed for now, but it will be another month or two before I'll be able to label it a success or failure. Stay tuned.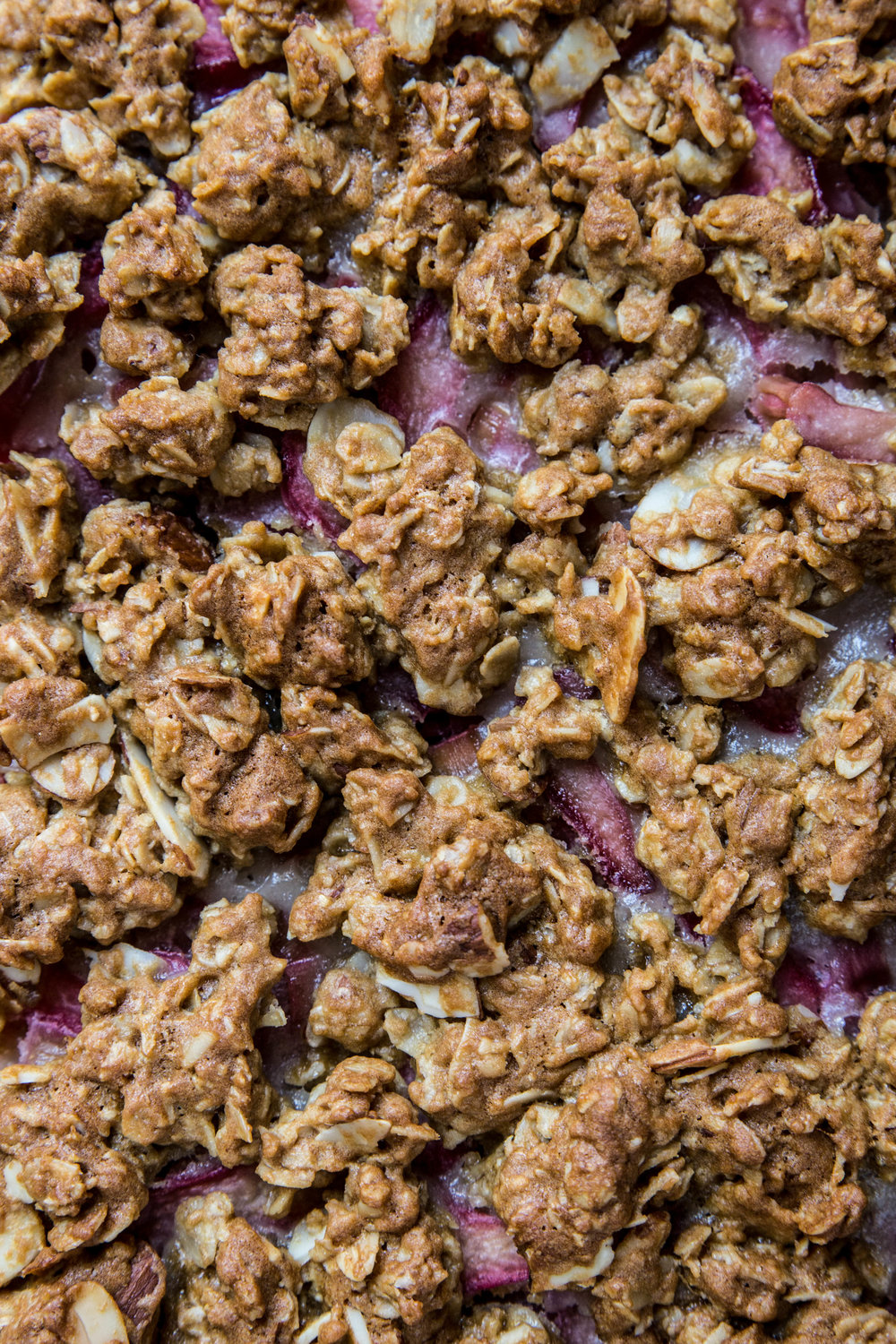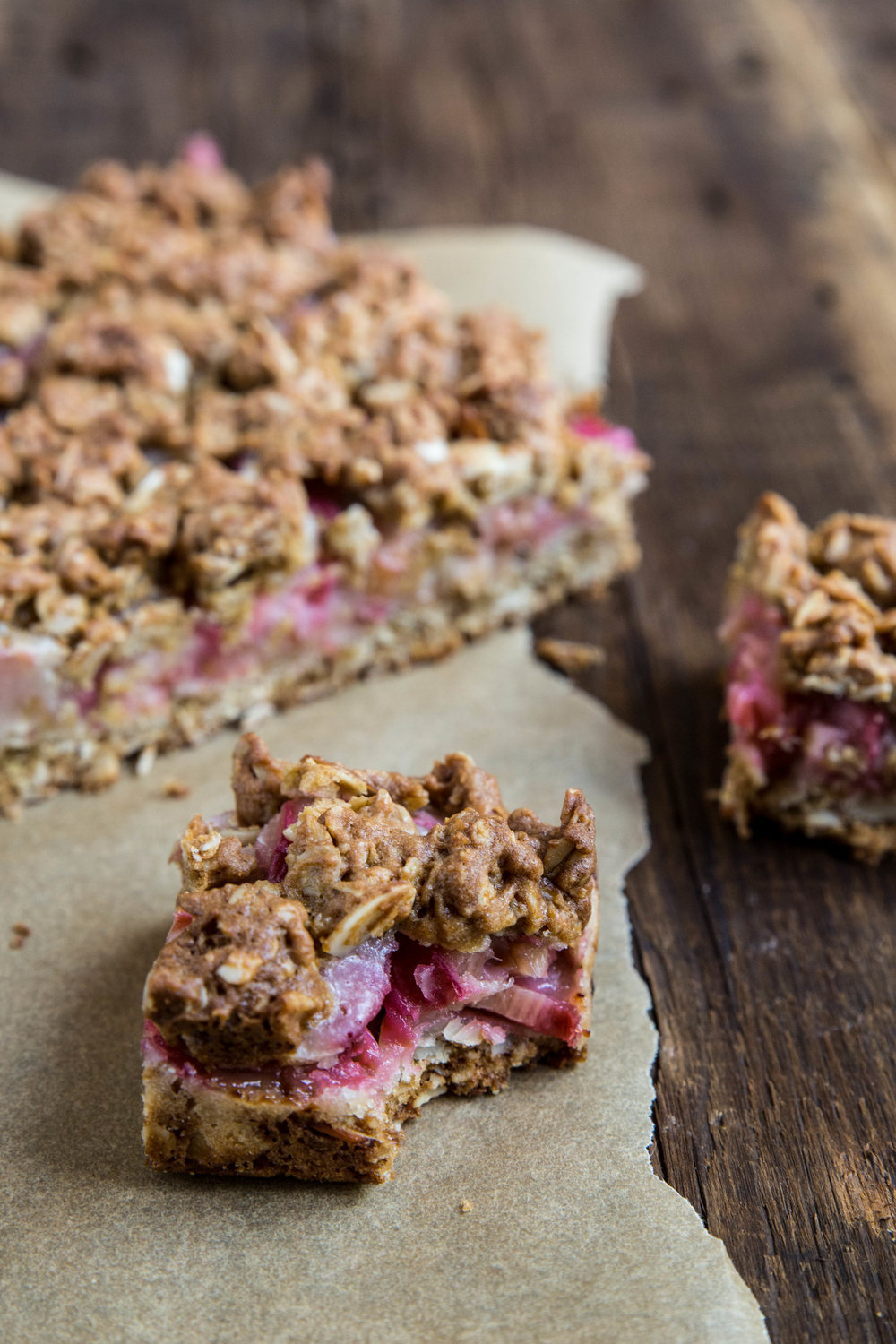 I have plans to do a little landscaping and put in a rhubarb plant later this summer, but it will still be a couple years before we can harvest. Until then, the farmer's market has everything I need.
I originally planned to make a strawberry rhubarb dessert, but I didn't get around to baking until after the strawberries were past their prime. This recipe is all the better for it, because it allows the rhubarb flavor to truly shine. Paired with an almond oatmeal crust, these rhubarb-filled bars are a new way to enjoy this spring vegetable.
This recipe for Rhubarb Almond Bars is an easy way to use and enjoy rhubarb. Almonds and oatmeal come together to form the base of the bars. Sliced raw rhubarb is added to the center (no cooking required!) before the bars are topped with the remaining crust and placed in the oven to bake. The nutty almond flavor compliments the tart rhubarb well. Cut into squares and serve warm, cold, or room temperature.
Rhubarb Almond Bars
Yields 16 servings (or 8 x 8-inch pan)
Almond Bars
6 tablespoons (100 grams) butter, room temperature
3/4 cup (150 grams) brown sugar, packed
1 large egg
1 teaspoon vanilla extract
1 teaspoon almond extract
1 1/2 cups (150 grams) old-fashioned oats
1 cup (120 grams) all-purpose flour
1/2 cup (45 grams) sliced almonds
1/2 teaspoon baking soda
1/2 teaspoon salt
Rhubarb Filling
3 cups (~14 ounces or 400 grams) fresh rhubarb, cut into 1/4-inch slices
1/4 cup (50 grams) granulated sugar
2 tablespoons cornstarch
Preheat oven to 350 degrees F (180 degrees C). Lightly grease an 8 x 8-inch pan.
For the almond base, beat together the butter and brown sugar in a large mixing bowl until uniform. Beat in the egg, vanilla, and almond extract, mixing until blended. Stir in the oats, flour, sliced almonds, baking soda, and salt. The batter will be slightly sticky. Using greased hands, press 2/3 of the batter into the bottom of the prepared pan. Set aside remaining batter.
For the rhubarb filling, stir together the sliced rhubarb, sugar, and cornstarch.
Spread the rhubarb filling over the top of the almond base. Crumble the remaining batter evenly on top. Bake for 40-45 minutes, or until lightly browned. Allow to cool slightly in pan before serving.