When it comes to food photography, a few useful tools and stylish props can make all the difference.
Here's an extensive list of my most used food photography equipment, styling tools, favorite prop sources and more to help you capture the perfect photo!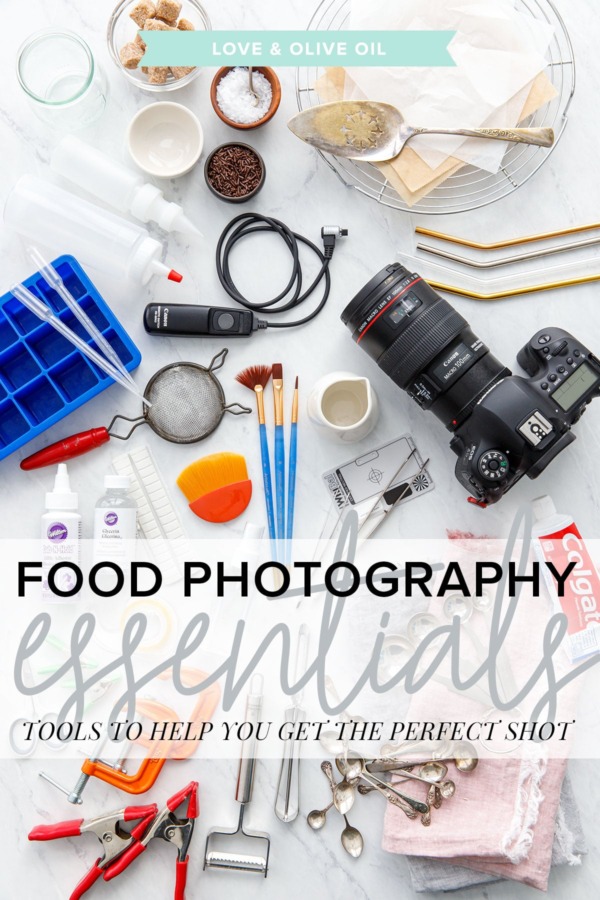 Caveat: I am by no means a professional food photographer, however I've certainly learned a lot (and come a long ways) over the nearly 13 years (!!) I've been doing this. So maybe I do know a thing or two…
This list is a compilation of my personal equipment, most used tools and favorite resources for props and backgrounds.
And you know, with Black Friday and all the crazy holiday sales gearing up, this would be a great starting point if you're looking to get the food blogger in your life a little something special for the holidays (or, you know, treat yourself *winkwink*). I mean, it's basically a gift guide if you look at it that way!
(Speaking of gift guides, while I won't be doing a full one this year, my ultimate foodie gift guide from last year is still a great place to start if you've got a foodie on your list!)