My go-to classic potato salad recipe is easy to make, perfectly zesty and creamy, and always a crowd fave!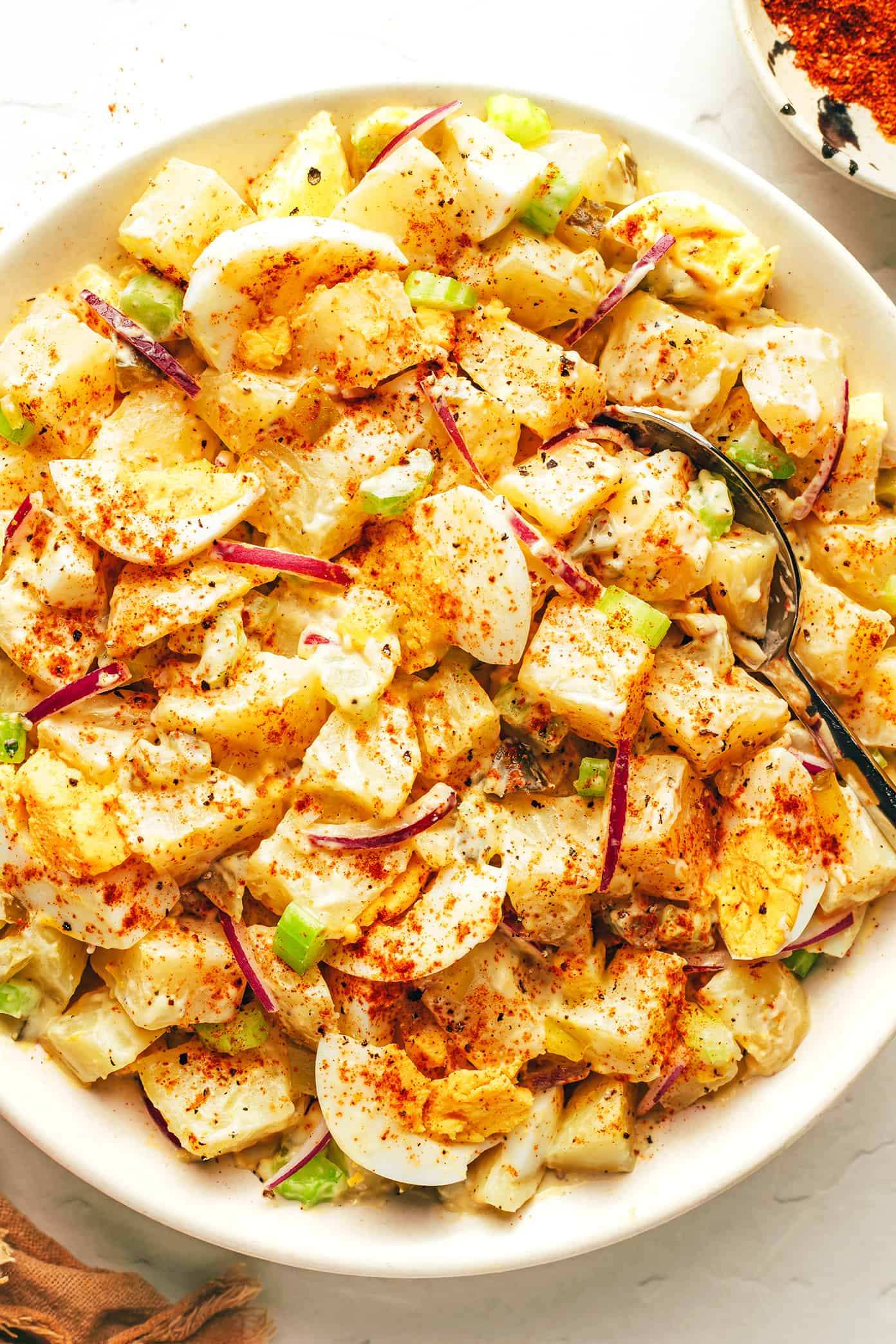 I'm returning to my Midwestern roots today to pay homage to the potluck dish that will forever be a nostalgic favorite…my classic potato salad recipe. ♡
There are of course a million different takes on how to make potato salad. But if you grew up in the Midwest or South and spent any amount of time at backyard barbecues, church basement dinners, or summertime picnics, you know exactly what I'm talking about when it comes to a "classic" creamy potato salad. We start with freshly-diced potatoes, boiled until perfectly tender and then tossed with a hint of vinegar. Then to the potatoes, we add the classic building blocks of hard-boiled eggs, crisp celery and tangy red onion. A big scoop of pickle relish adds a deliciously briny kick, although some may argue it's optional. Then everything gets tossed with a rich and creamy dressing spiked with mustard, celery salt, vinegar, and paprika to bring everything together. Potato salad perfection.
Now I know that there are strong opinions out there on the topic of Miracle Whip versus mayo, so you do you! Feel free to also add in any extras you might like, such as bacon, avocado or fresh herbs. And while I personally love leaving the potato skins on for extra texture and nutrients, you're totally welcome to peel the potatoes here if you prefer.
Let's make some potato salad together! (more…)