Cookie Dough S'mores Cheesecakes are a no-bake treat that combines everyone's favorite desserts into one. Get the family gathered around the campfire to finish these off with a perfectly toasted giant marshmallow!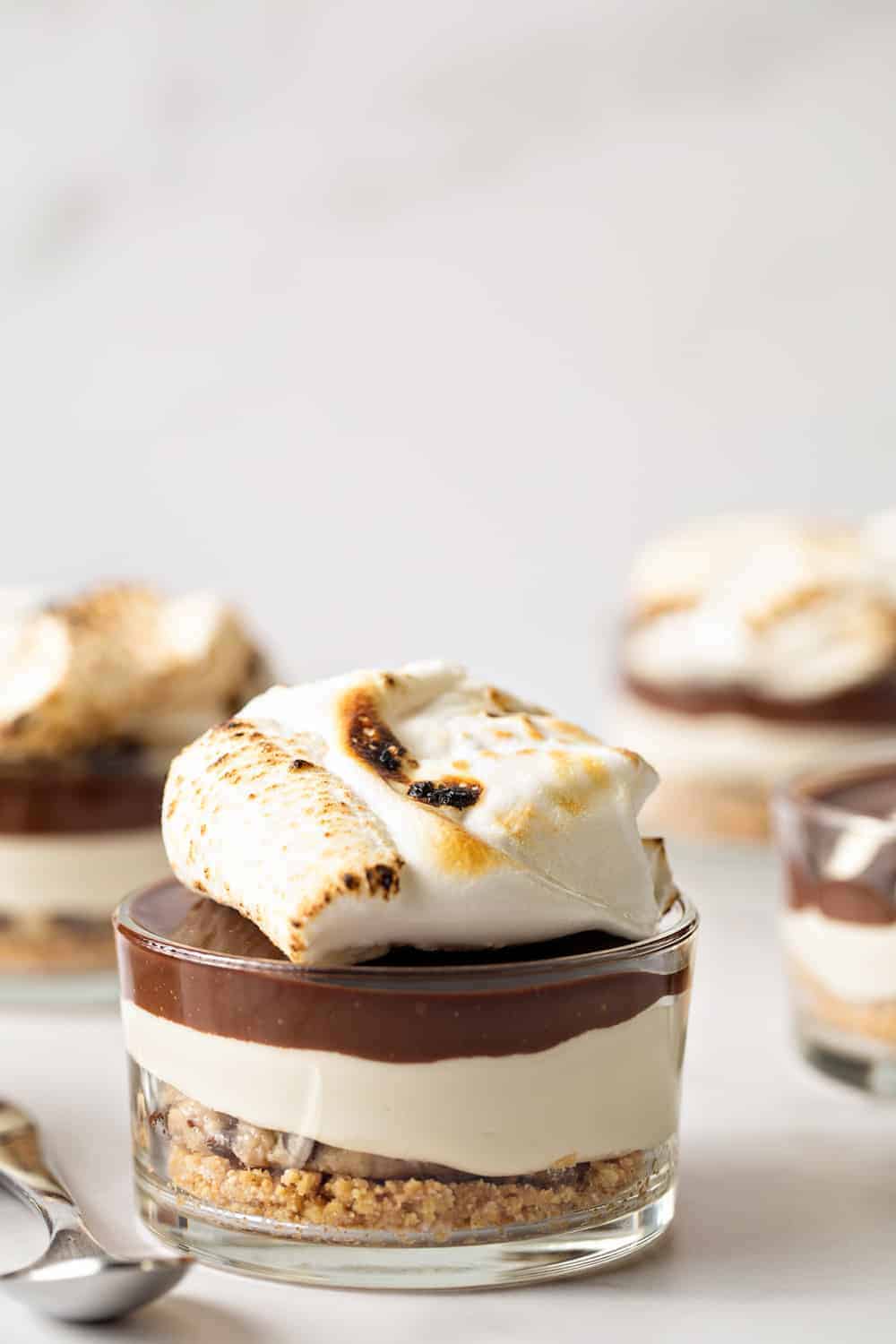 I seriously can't wrap my head around the fact that it is already August. I have no idea where the summer went, but if I'm being honest, I'm sort of ready for fall.
Now before you roast me, I'm not wishing away the remaining weeks of summer with my sweet girl, I simply love everything about fall and I'm not mad that it's right around the corner.
Since the weather has finally chilled out here in Ohio, we've been spending many of our evenings eating dinner on the patio followed by roasting marshmallows for s'mores.
We've been getting pretty creative this summer with different toppings, chocolates and cookies, but my absolute favorite creation this summer was one that Elle dreamed up.
Cookie Dough S'mores.
Basically two graham crackers, a layer of edible cookie dough, a perfectly toasted marshmallow and a piece of milk chocolate. Pretty much s'mores perfection, folks.
The post No Bake Cookie Dough S'mores Cheesecake appeared first on My Baking Addiction.