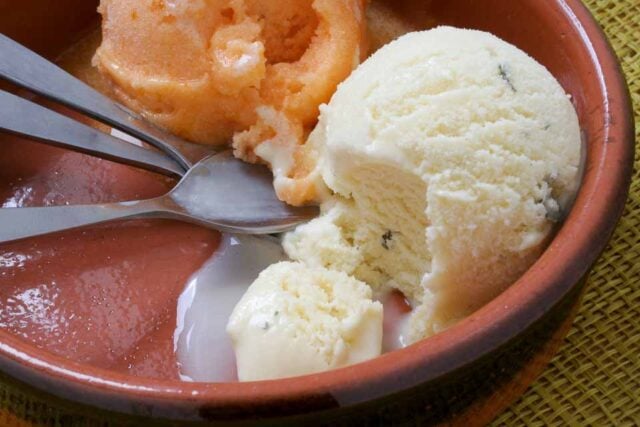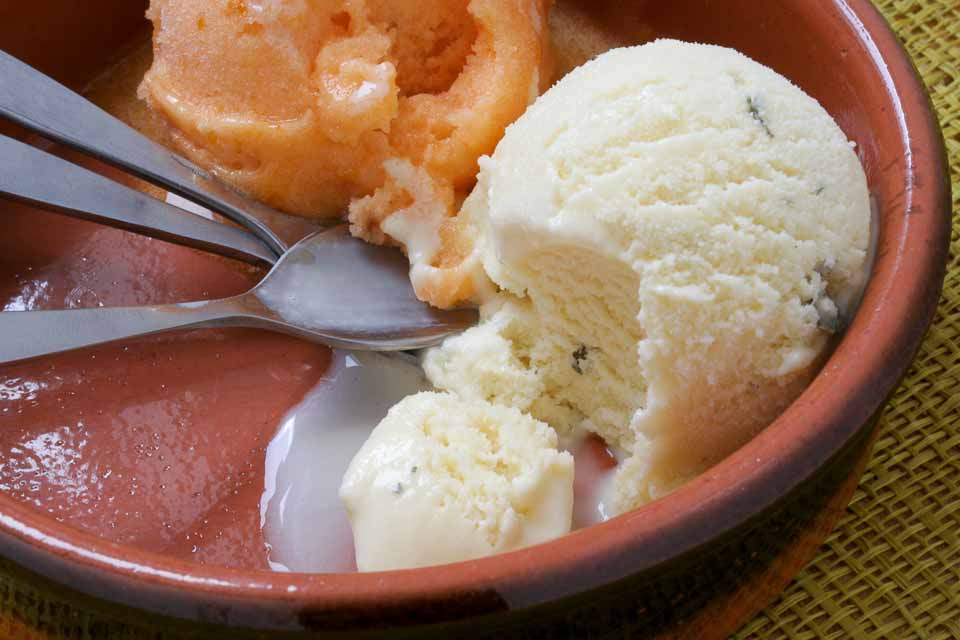 Lest you think this is turning into a blog about obscure, leafy ingredients, you might be right. But when I sniffed the very fragrant leaves of lemon verbena, or verveine, growing at a friend's house near Nice (where we were staying a few years ago), she told me to take as much as I wanted home, and I dove for the clippers. Almost as soon as I got home, to preserve the bought, I churned up a batch of lemon verbena ice cream.
French people drink infusions and tisanes after dinner, which in English, we call "herbal teas." But in France, what they call "tea" (thé) has black tea in it. Infusions and tisanes are made with herbs or other botanicals, and they use everything from camomile flowers to cherry stems, but no black tea.
One exception is North African-style mint tea, which is called thé à la menthe by one and all, and while it usually has some green tea in it, I can't figure out the differentiation between "tea" made with leaves and "infusion"…also made with leaves.
Continue Reading Lemon Verbena Ice Cream...