Welcome summer with this refreshing twist on a classic lemonade, made with Meyer lemons, fresh passionfruit juice, and a ruby red strawberry syrup for the perfect amount of sweetness and strawberry flavor.
Sure lemonade is refreshing, but have you ever tried strawberry passionfruit lemonade? The unique combination of fruit results in an extra tart, bright fruity flavor that folks of all ages will adore.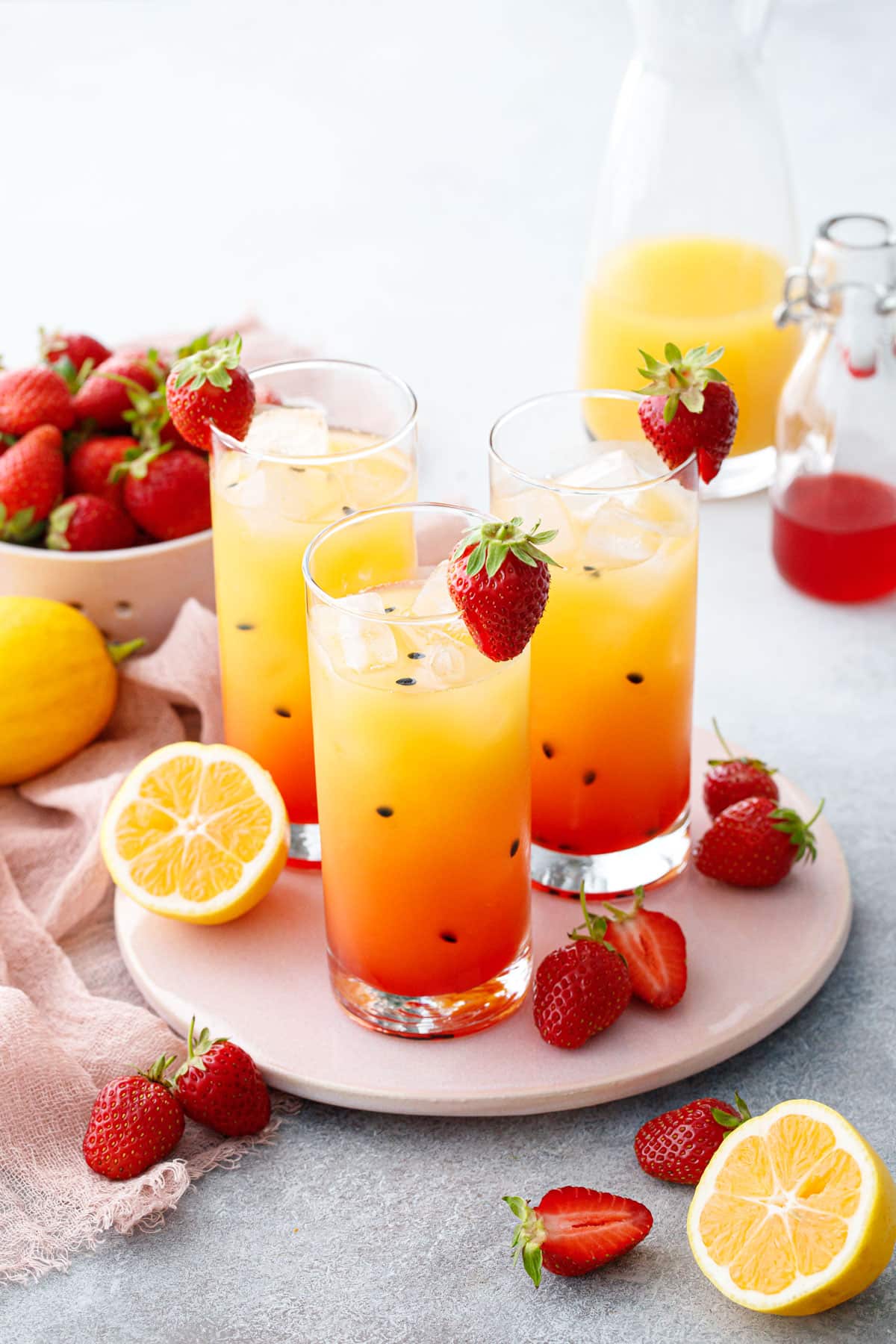 We've had a lovely spring here in Nashville, but the heat and humidity are definitely upon us now. In this kind of weather there are few things more refreshing than an ice-cold glass of homemade lemonade.
If that lemonade is gussied up with strawberry and passionfruit… well, I'm not complaining (really, it's all of my favorite flavors in one dewy glass!)
It's one of those recipes that is ripe for adaptation too (get it? ripe?) whether you use sparkling instead of still water, replace the strawberries with blueberries or blackberries, or even add a splash (or more than a splash) of something boozy for an adults-only variation.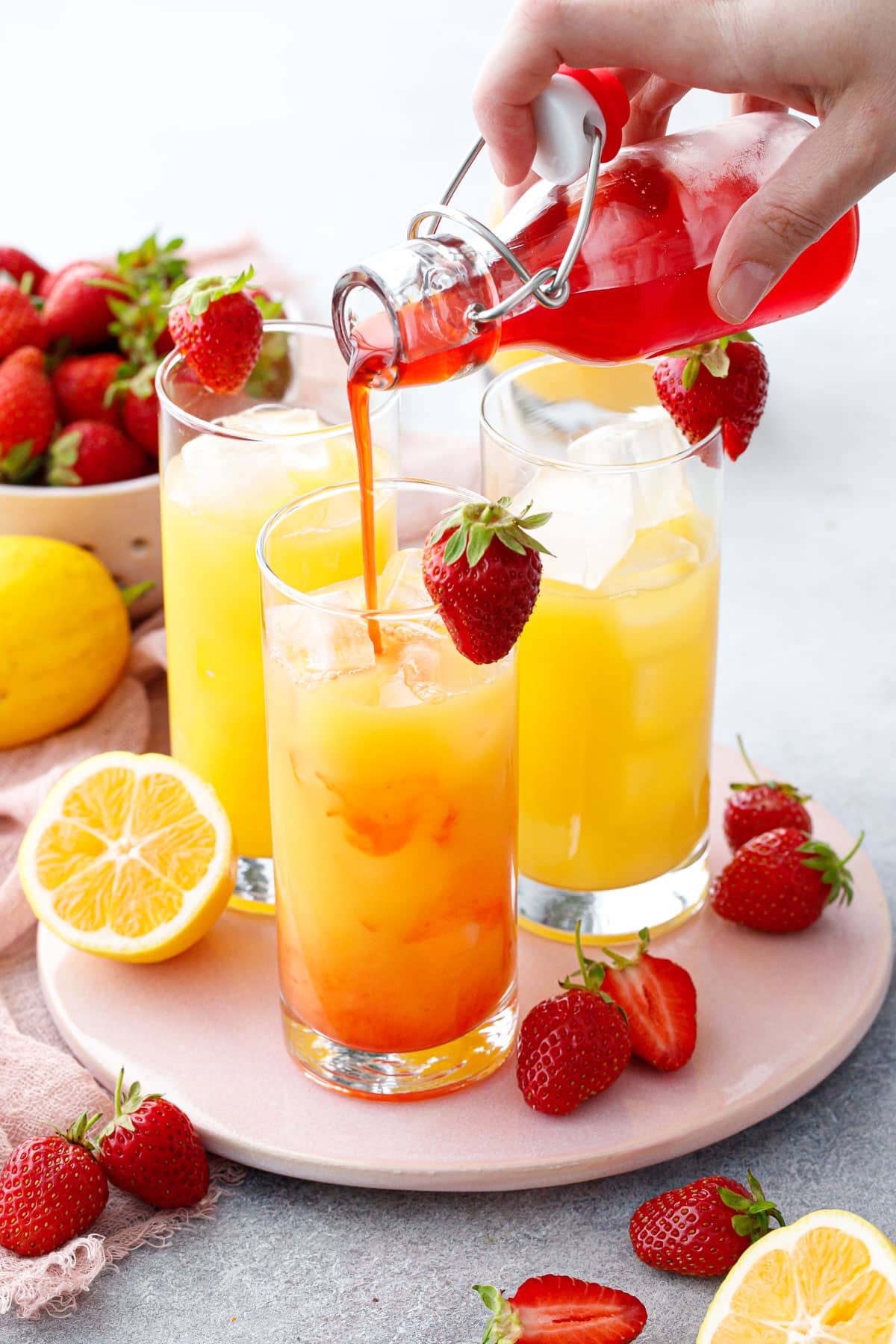 This is an adaptation of my Passion Fruit Meyer Lemonade recipe from a few years back. The main difference being the addition of strawberries, which are cooked down with the sugar syrup. This version also has a bit more lemon juice to passionfruit, mainly because passionfruit is a bit of a rare find these days and I wanted to preserve the precious little I have, but also to give a better balance of flavors and tartness to the final product.
The flavors in this recipe are beautifully balanced; as much as I love strawberry I didn't want that to be the the only thing you tasted. Instead, you should get equal amounts of strawberry as you do the passionfruit and Meyer lemon.