English Muffin Bread has all the same nooks and crannies as your favorite English muffins in a sliceable bread form. Pop it in the toaster and slather it with butter and jam for the best piece of toast you've ever had.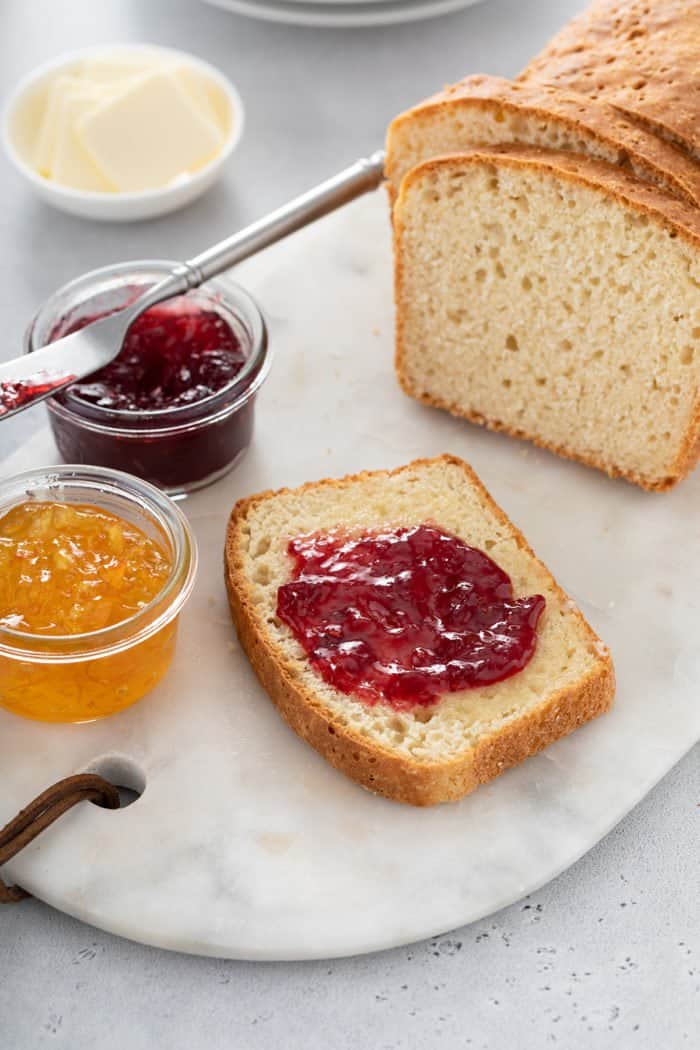 This post contains affiliate links.
Do you ever make a recipe where you aren't expecting much, but the results blow you away?
The first time I ever made English Muffin Bread, I sort of haphazardly threw the loaf together as a way to procrastinate doing any of my other tasks at hand.
I honestly wasn't expecting much, but in about an hour and a half, I had an amazing-smelling loaf of bread cooling on my counter.
As soon as it was cool, I cut myself a slice, toasted it up, and slathered it in butter. Turns out, it tasted just as amazing as it smelled!
I guess it's not every day that procrastinating turns out in my favor, but in this case it definitely did. I highly suggest throwing together a loaf if you're trying to avoid adulting, too.
(more…)
The post English Muffin Bread appeared first on My Baking Addiction.