I was once on a panel about food blogging and everyone was surprised when I said that at any given time, I have seventeen posts started, either sitting on my kitchen counter or partially written on my computer. With the focus on blogs being a little more spiffy than they used to be, back when you could – for example – write a haiku to a espresso-filled chocolate candy, now you've got to me a bit more alert as to what you put online.
I never really thought of this space as a bijou, as the French might say, a jewel. It's unpolished and casual, more so than a cookbook, and a place to share stories and recipes in a freestyle fashion. I love taking pictures and writing stories, but I worry about flaws, goofs, and that kind of stuff. But back in those days, it was kind of fun to share kitchen disasters and things that I wouldn't put on the blog today. (Which some of you are probably grateful for.)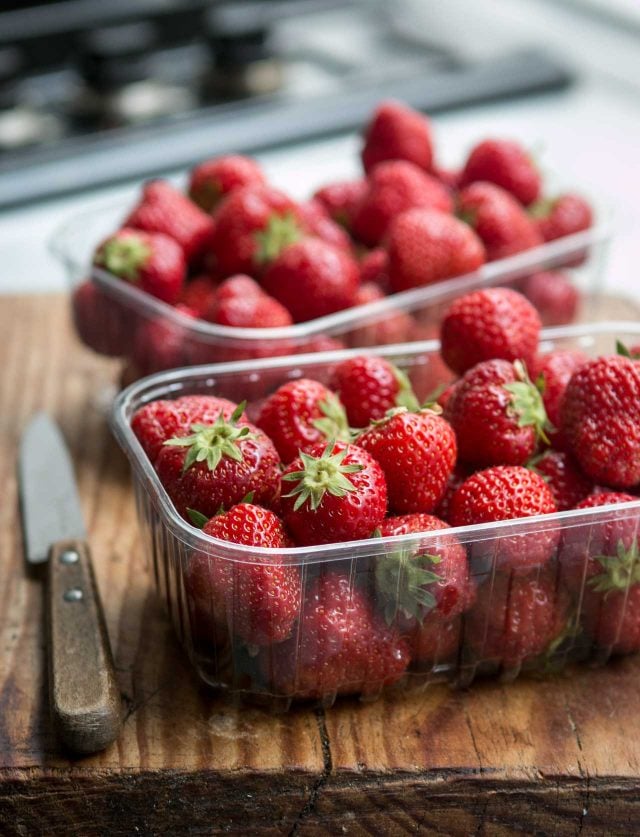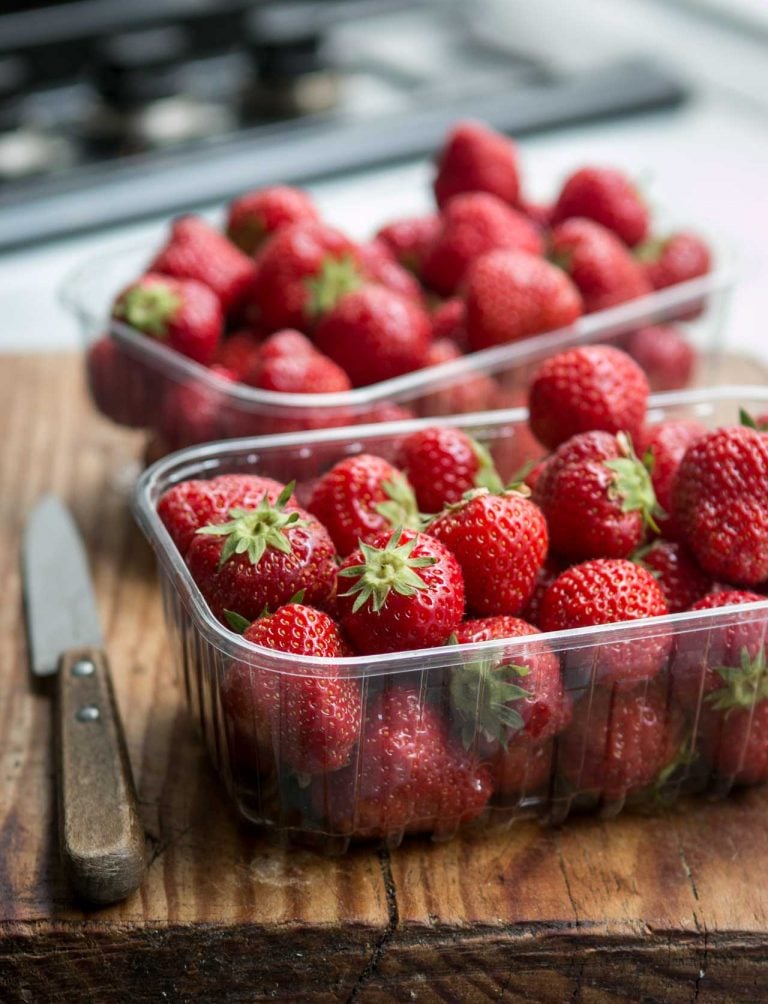 Sometimes I look back at posts from ten years or so ago, with pictures taken with a point-and-shoot camera, which at the time, was cutting-edge, breakthrough technology. Seeing them now is like looking at pictures of myself wearing bell-bottoms in the 70's. (And every time I see young men wearing their trousers halfway down their thighs now, I want to yank them up and say, "Dude, I'm doing you a favor. Trust me, you'll thank me in twenty years when you see the photos.")
So occasionally I'll go back and revisit a recipe and a post, like the one for strawberry frozen yogurt, which is one of my favorite frozen dessert recipes, but the old photos were the size of a postage stamp and looked like I shot them in an airplane bathroom. Looking at the photos on the blog right now, I wonder if I'm going to have to update them in ten years as well. But for now, when I see such beautiful fruits at the market, I try to do the best I can, which is really all we can do, isn't it?
Continue Reading Strawberry Frozen Yogurt with Summer Fruits and Italian Meringues...