Rum Balls are a classic holiday treat. Boozy, chocolatey and rich, store these beauties in the refrigerator for several days for an even better flavor!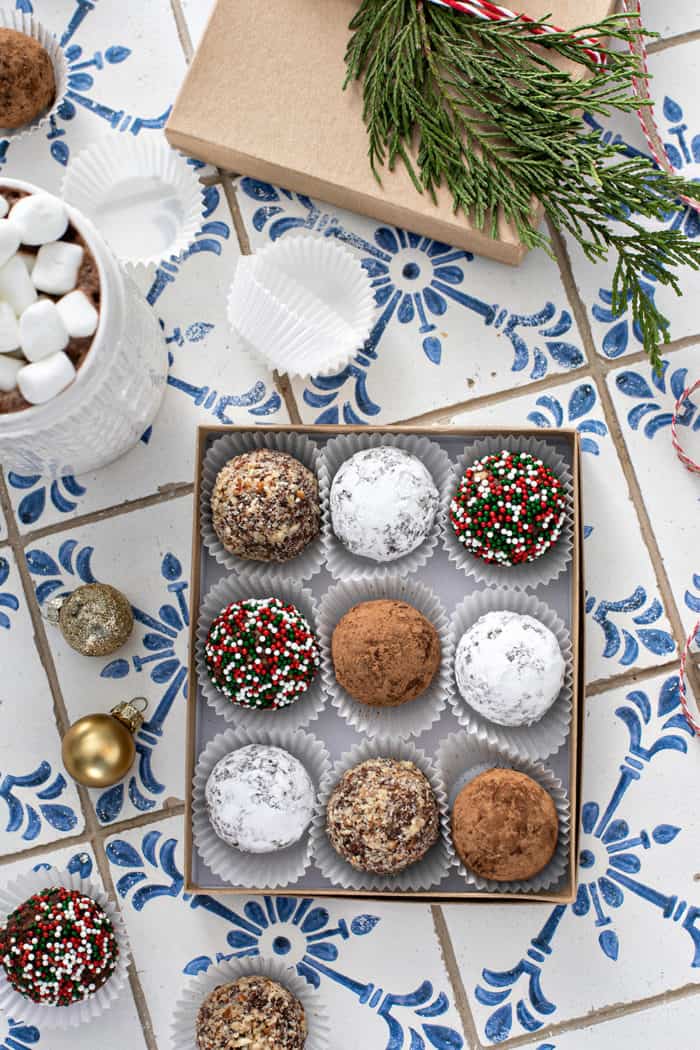 Ohio is clearly a little confused in terms of the weather right now. It was sunny and almost 50 degrees today which is a little disappointing considering Christmas is in 4 days and last year we were expecting a huge winter storm around this time.
What can I say? I'm all for a white Christmas.
Despite the warm and sunny weather, we're checking off items on our holiday baking list one by one.
I've got all the ingredients for peanut butter blossoms, snowball cookies, gingerbread cookies, saltine toffee, peanut brittle and of course, rum balls.
(more…)
The post Rum Balls appeared first on My Baking Addiction.