This dazzling fall dessert features flavor-packed layers of spiced salted caramel, tart apple, sultry vanilla and elegant almond; topped with a mascarpone whipped cream and gorgeous roses made from thinly sliced apple.
With distinct layers of spiced apple caramel, vanilla almond crémeux, and mascarpone whipped cream all in a sweet and salty almond shortcrust, this stunning caramel apple mousse tart will surely be the talk of the table!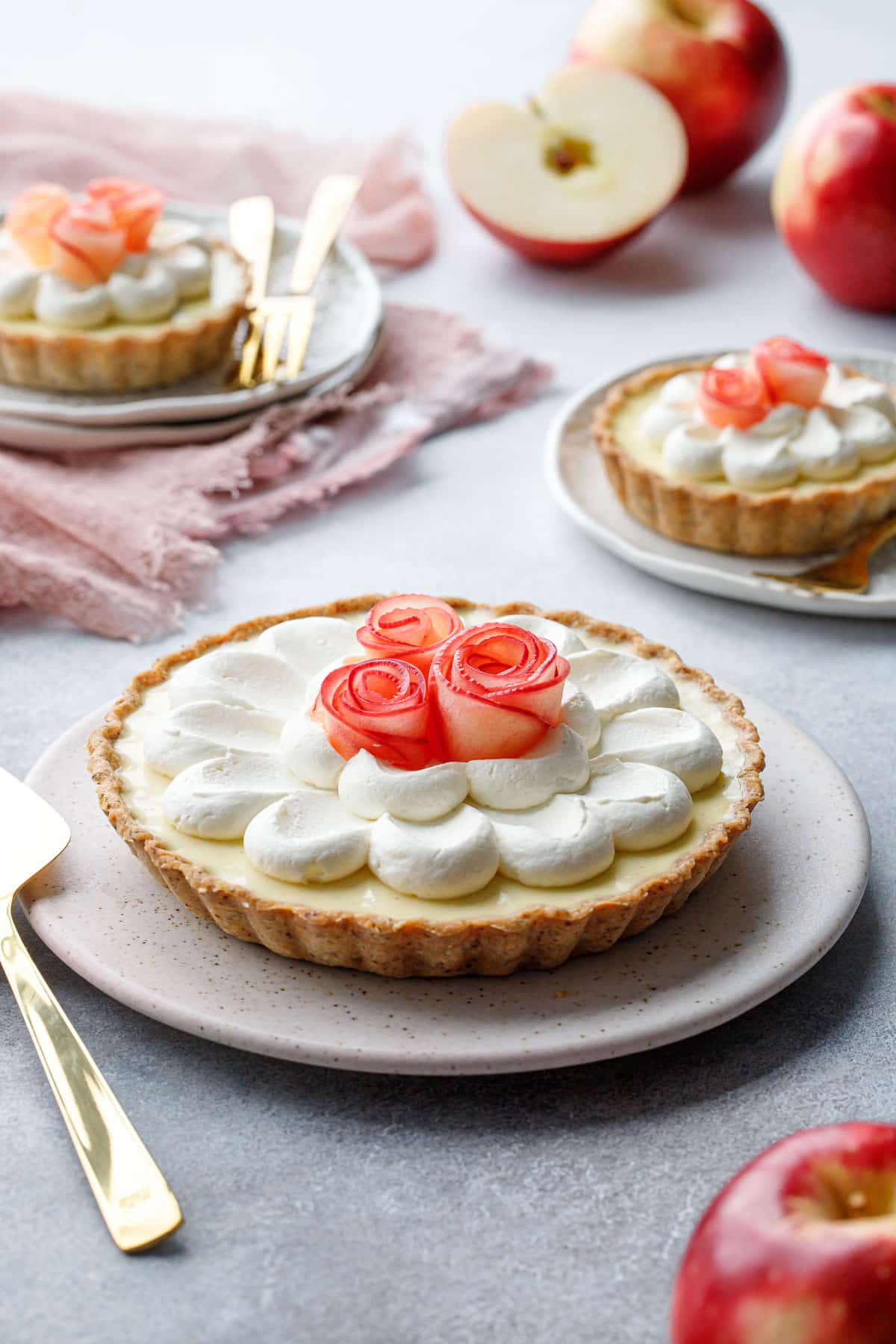 Phew. This recipe almost did me in. Turns out adding bits of apple to chewy caramel resulted in a runny, weepy mess every time, no matter how firm the caramel was to begin with. And drying out the apples enough to avoid this wasn't nearly as pleasant in terms of texture and flavor.
In the end, the answer to this pomme puzzle was, in fact, gelatin. A little bit added to the caramel/apple mixture took care of any excess moisture and resulted in a perfectly soft and chewy caramel texture without any ooze. Success!