With the summer growing season in full swing, my deck garden has taken off and is showcasing the color green in its many shades. While the vegetables are still in the early stages of growth, the herb garden has positively flourished, and I now have the happy problem of possessing more herbs than I (and my neighbors) know what to do with.
One of my favorite ways to enjoy herbs is through sweet preparations. The fruit and herb pairings are often unexpected, yet delicious. Basil pairs beautifully with blueberry—like in this Blueberry Basil Galette—and thyme makes a lovely complement to blueberries, plums, and pears alike.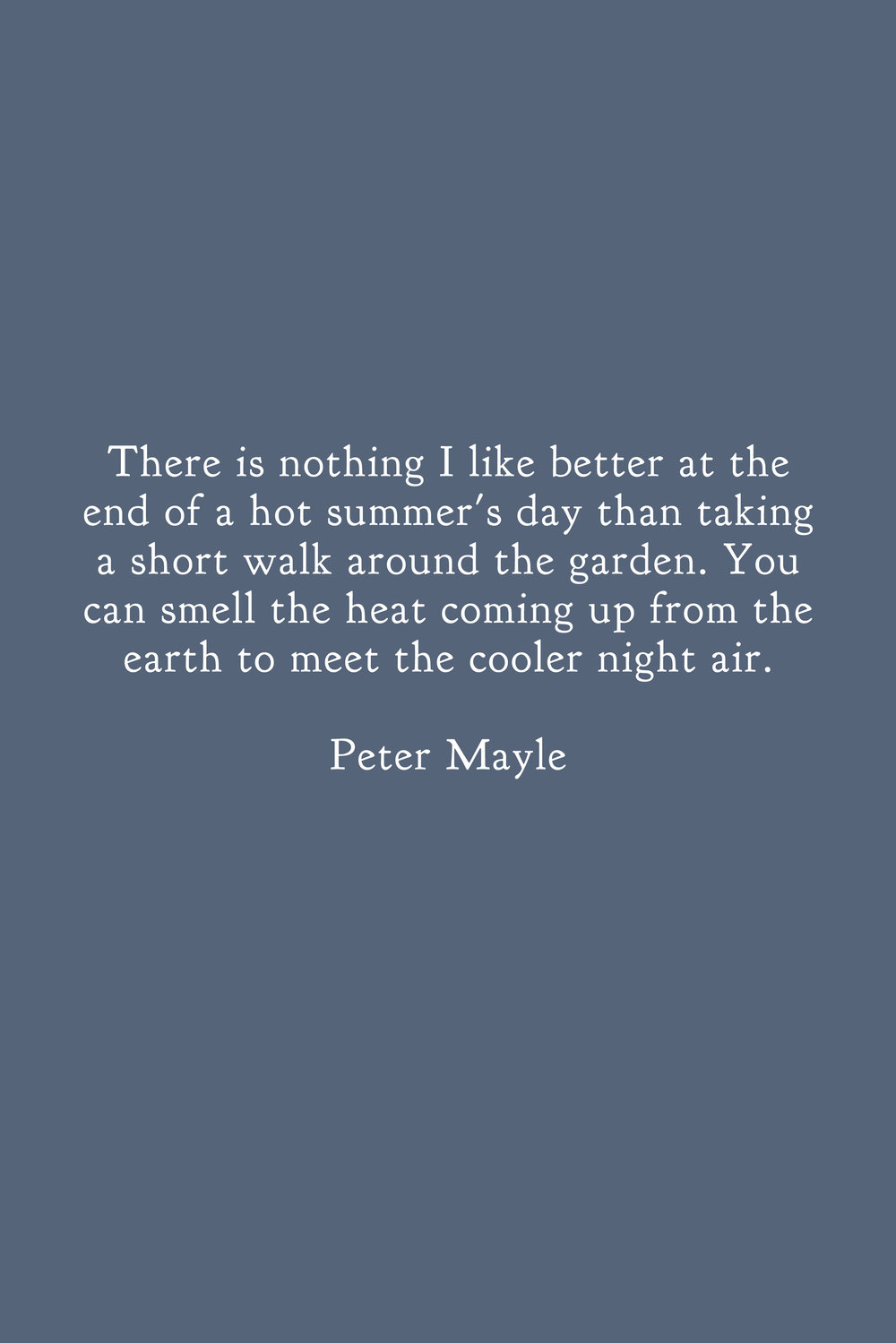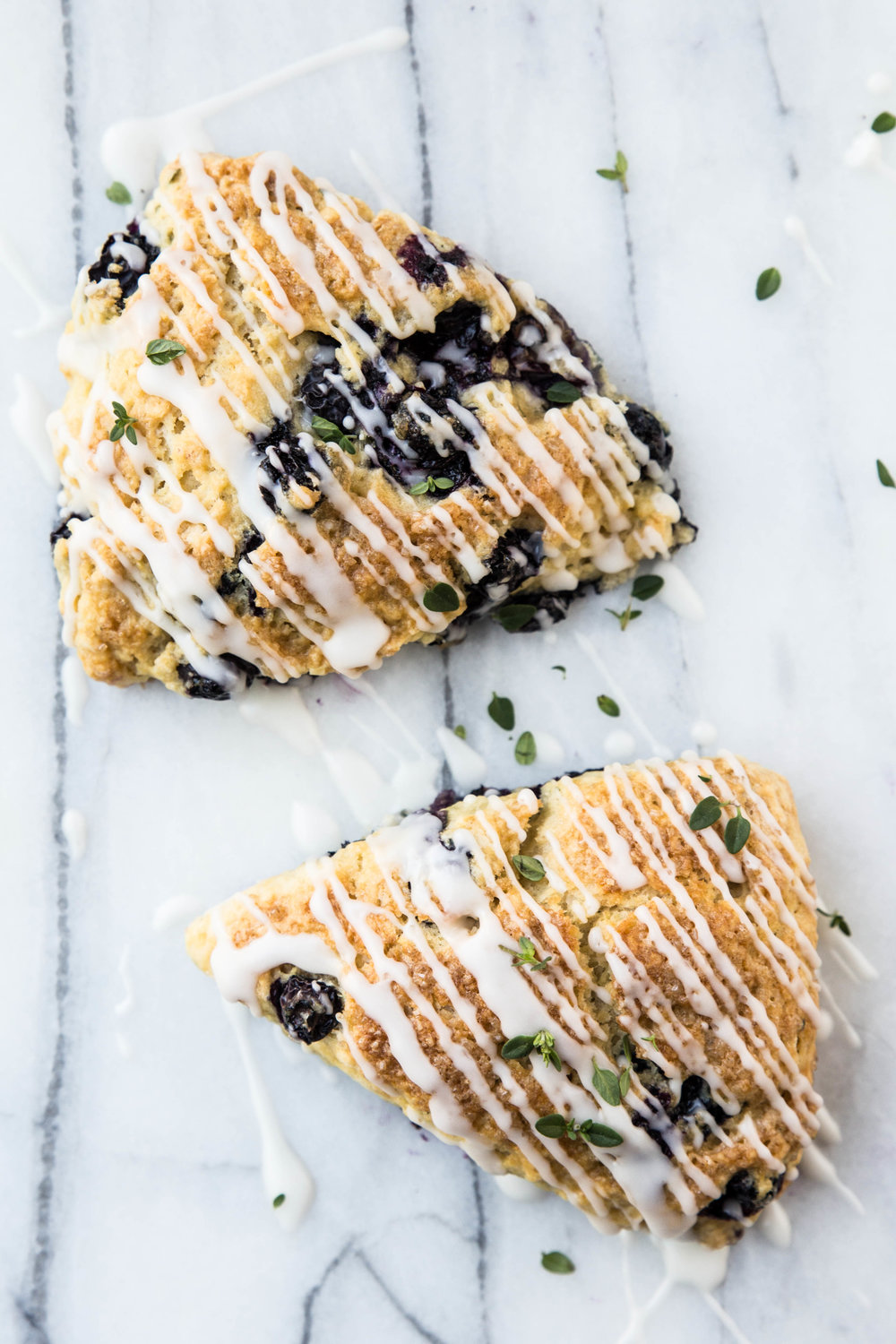 For these scones, I started by rubbing fresh chopped thyme leaves into granulated sugar to bring out the flavor and oils. The key to using fresh herbs in baking is to use small amounts so that the dish is not overwhelmed. Thyme, in particular, can become bitter if used in large quantities, so it is better to err on the side of less than more.
While the blueberries are responsible for nearly all of the sweetness inside these scones, I like to drizzle the tops with a vanilla glaze to push the sweetness to my ideal level. The thyme brings a depth of flavor that lingers at the end—enough to add something unique without becoming overwhelming.
If you are also dealing with a particularly prolific herb garden, I hope you look for new ways to put the herbs to use in both savory and sweet preparations. The combinations can be suprising and satisfying.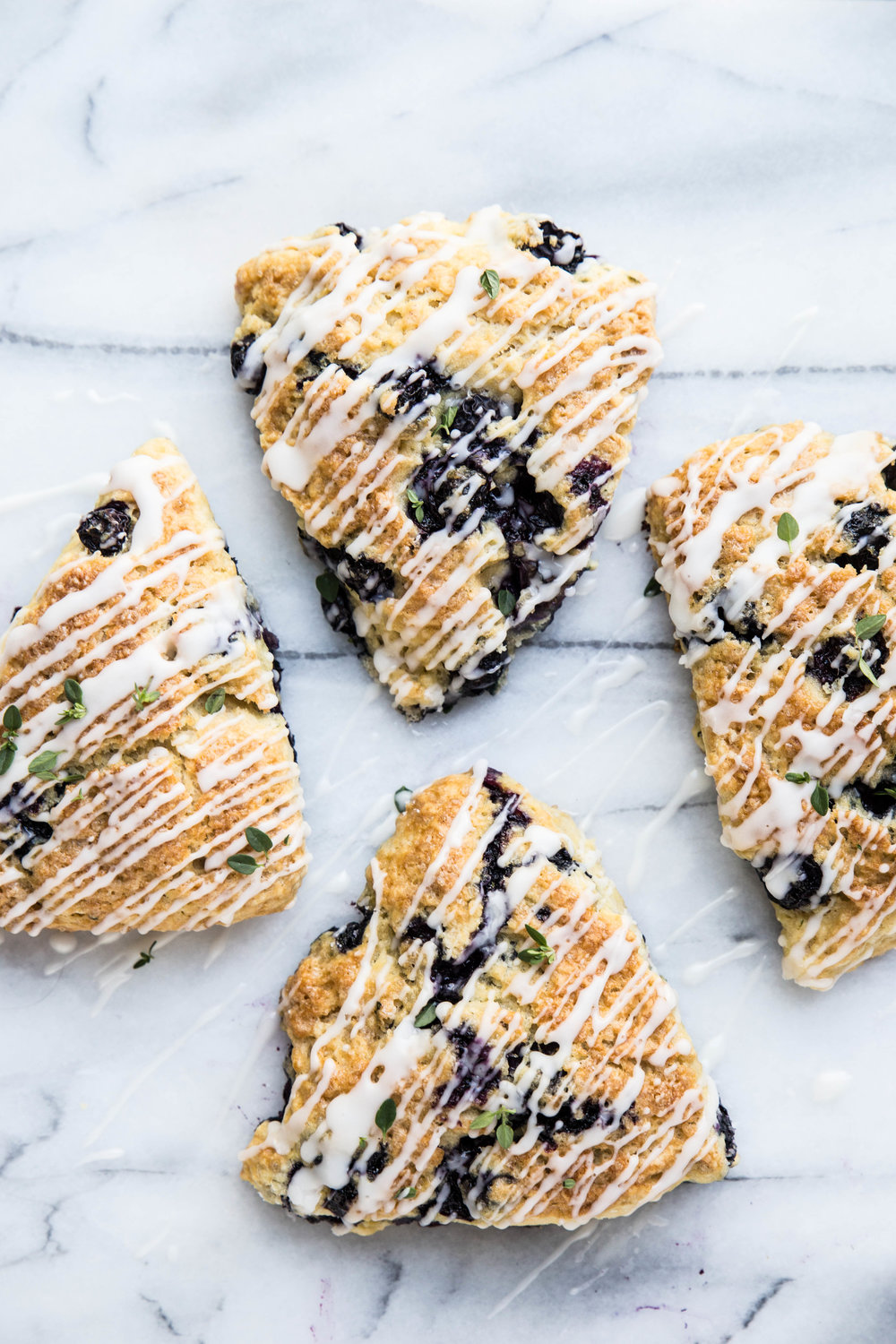 These Blueberry Thyme Scones are a sweet way to start the day. A traditional blueberry scone is made unique with the addition of fresh thyme, which lends an earthy blend of lemon and mint tones. I prefer my scones extra sweet so I sprinkle the scones with raw sugar before baking. Once they emerge from the oven, I drizzle them with a vanilla glaze, but you can adjust the level of sweetness for your preference.
Blueberry Thyme Scones
Yields 6-8 servings
Blueberry Thyme Scone
2 tablespoons granulated sugar
2 teaspoons fresh thyme leaves, finely chopped
2 cups (240 grams) all-purpose flour
1 tablespoon baking powder
1/2 teaspoon salt
8 tablespoons (113 grams) cold unsalted butter, cubed
1 large egg
1 teaspoon vanilla
1/2 cup (120 mL) heavy cream, plus extra for brushing
6 ounces (170 grams) fresh blueberries
1 tablespoon raw or demerara sugar (optional)
Vanilla Glaze (optional)
1 cup (113 grams) powdered sugar
1 teaspoon vanilla extract
1 tablespoon heavy cream
Preheat oven to 350 degrees F (180 degrees C).
For the scones, in a large mixing bowl, rub together the granulated sugar and finely chopped thyme between your fingers until fragrant. Add the flour, baking powder, and salt, whisking together until smooth. Add the cubed butter and rub between your fingers until the dough resembles coarse sand with a few larger pieces remaining. Set aside.
In a small bowl, whisk together the egg, vanilla, and heavy cream. Pour over the scone batter. Add the blueberries and lightly mix until the dough comes together. The dough will be somewhat sticky.
Place the dough on a lightly floured surface. With floured hands, form the dough into a circle. You may need to fold the dough to evenly distribute the moisture, but no more than a few times to avoid overworking the dough, which will keep the scones tender. Flatten the dough until it is about 1-inch thick. Using a sharp knife, cut 6-8 equal pie-shaped wedges. Transfer scones to a baking sheet using a flat spatula and brush the tops of the scones with heavy cream. Sprinkle tops with raw sugar, if desired. Bake for 25-30 minutes, or until lightly browned.
For the glaze, in a small bowl, whisk together the powdered sugar, vanilla, and heavy cream until smooth. If glaze is too thick, add heavy cream 1 teaspoon at a time until glaze is thick, but still runs.
Lightly drizzle glaze over scones. Allow glaze to set before serving.