This simple golden milk latte recipe is made with cozy warming spices, your choice of milk, and can be served either hot or iced.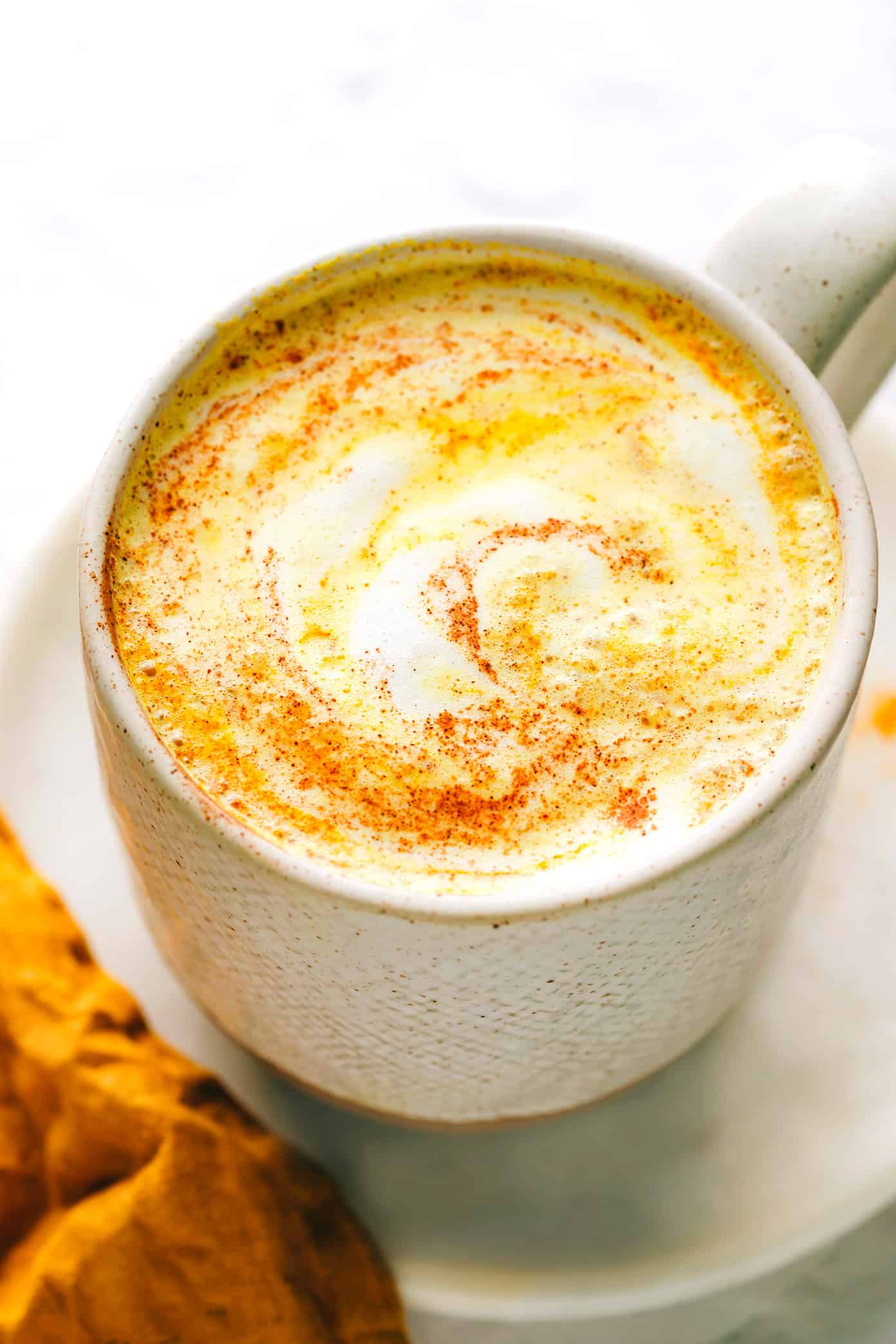 Whether you're craving a cozy mug of warm golden milk on a chilly day, or looking to cool off with a refreshing glass of iced golden milk, my favorite golden milk recipe always hits the spot. ♡
It's quick and easy to make with a simple blend of warming spices that you likely already have in your pantry, including nutrient-dense turmeric, which gives the drink is famously bright and beautiful golden color. And when making homemade golden milk, you of course have the option to completely customize the spice blend, type of milk, and amount of sweetener to your liking. If you enjoy golden milk on the regular like we do in our home, I've also included instructions below for how to pre-mix a large batch of golden milk powder (basically all of the spices, salt and pepper) ahead of time, so that you can just add a quick spoonful to steamed milk whenever the craving hits. And while we normally only keep ground turmeric stocked in our kitchen, I've included an option as well for how to make golden milk with fresh turmeric if you happen to have some on hand.
I've been in the habit of making myself a warm mug of golden milk each evening after dinner this winter, and have to say that I find myself looking forward to that soothing, delicious blend of warming spices so much. It's just such a delicious drink, in addition to its impressive list of healing benefits (see below), and never fails to deliver on those cozy hygge vibes.
So whether you're craving hot golden milk or a chilled glass of iced golden milk, bookmark this recipe below and give it a try!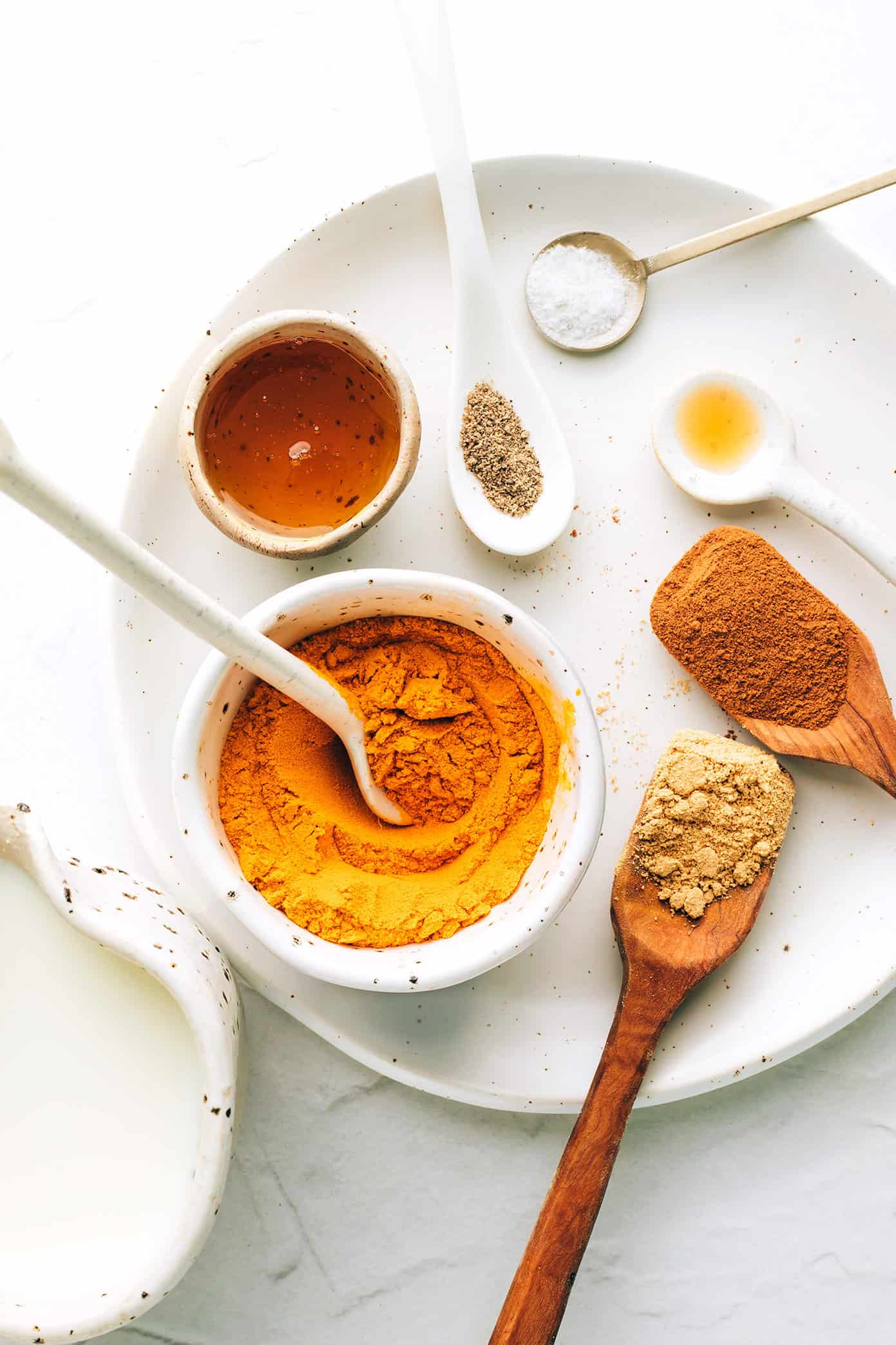 (more…)