These Greek Salmon Salad Bowls feature quick pan-seared salmon, crisp veggies and greens, creamy avocado, tangy feta, and a zesty lemon dressing. So fresh and flavorful and ready to go in just 25 minutes!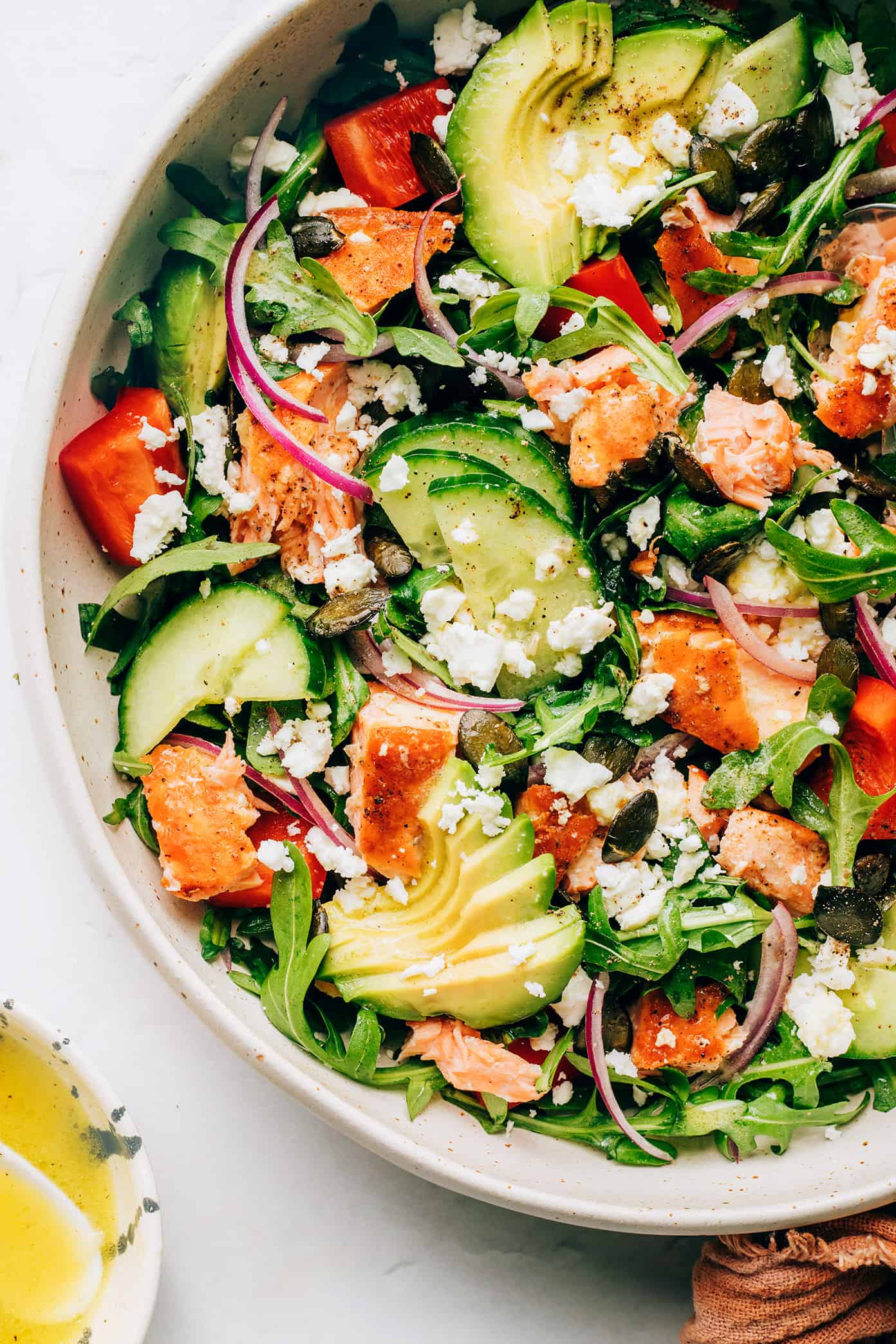 Say hello to the Greek-inspired salmon salad bowls that my husband and I make on major repeat. ♡
Somehow this recipe worked its way into our regular lunch rotation a few years ago when my husband and I started working from home together. And years later, it still continues to be one of our absolute faves. We've learned that if we tag team it — I usually pan-sear the salmon and make the dressing while Barclay chops the veggies — this salmon salad can be ready to go in less than 15 minutes. And on busy days when we're craving a fast, fresh, flavorful, feel-good meal, this salad always hits the spot.
The ingredients here are simple and endlessly flexible. You just need some fresh salad greens, a few crisp veggies, one ripe avocado, a sprinkling of tangy feta (or goat cheese), crunchy pepitas (or your choice of nuts or seeds), and a batch of my quick everyday dressing (made with either lemon juice or red wine vinegar). Then just pan-sear a few filets of salmon on the stove, flake them into the salad, and you're good to go.
Let's make some salmon salad!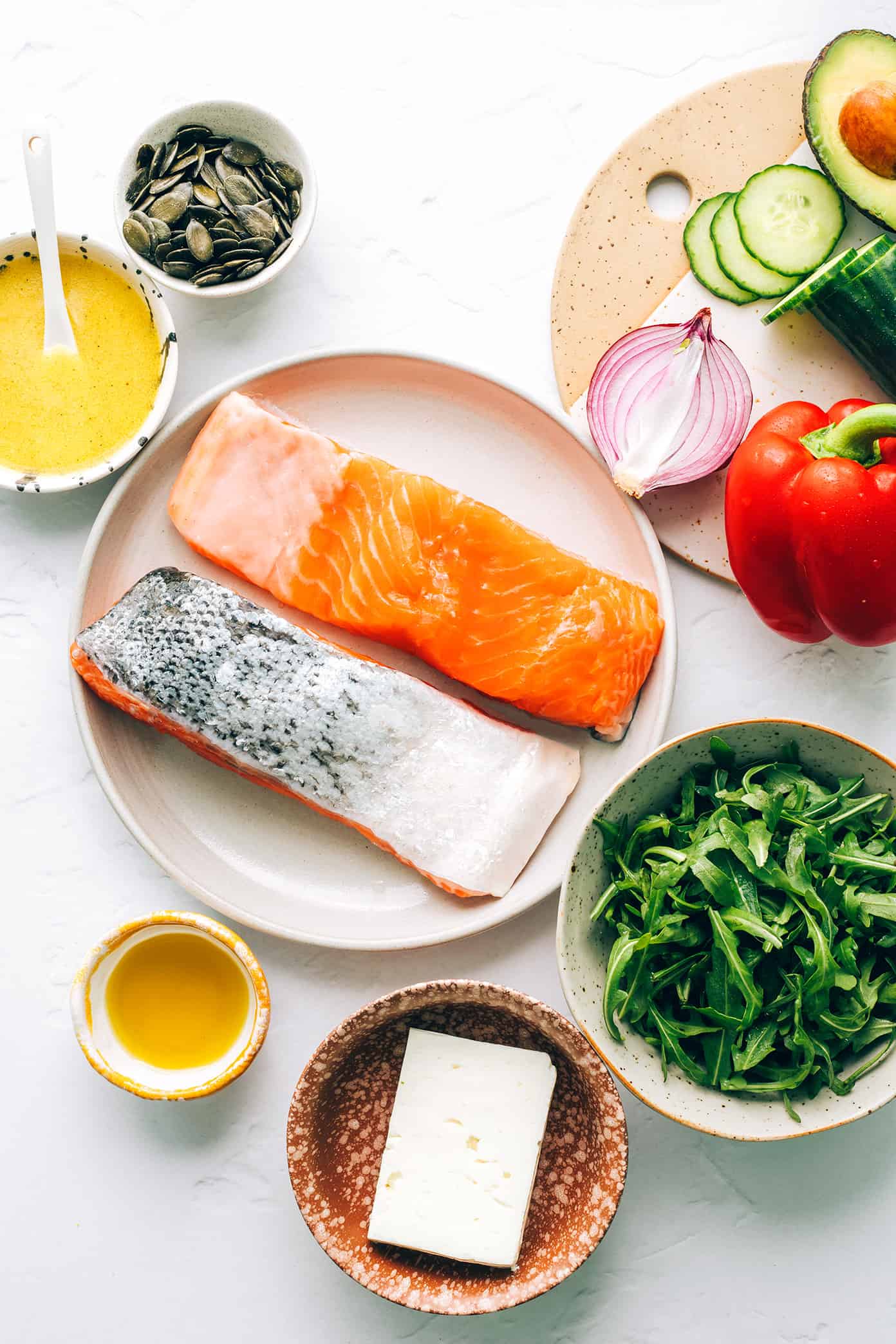 (more…)