Winner winner chicken dinner: this creamy chicken pasta is sure to become a weeknight dinner staple: quick and easy and packed with glorious garlicky flavor (garlic lovers, rejoice!)
With a delightfully creamy sauce made with a surprisingly small amount of cream, this fast, filling, and flavorful pasta recipe is the kind of recipe you'll want to make again and again.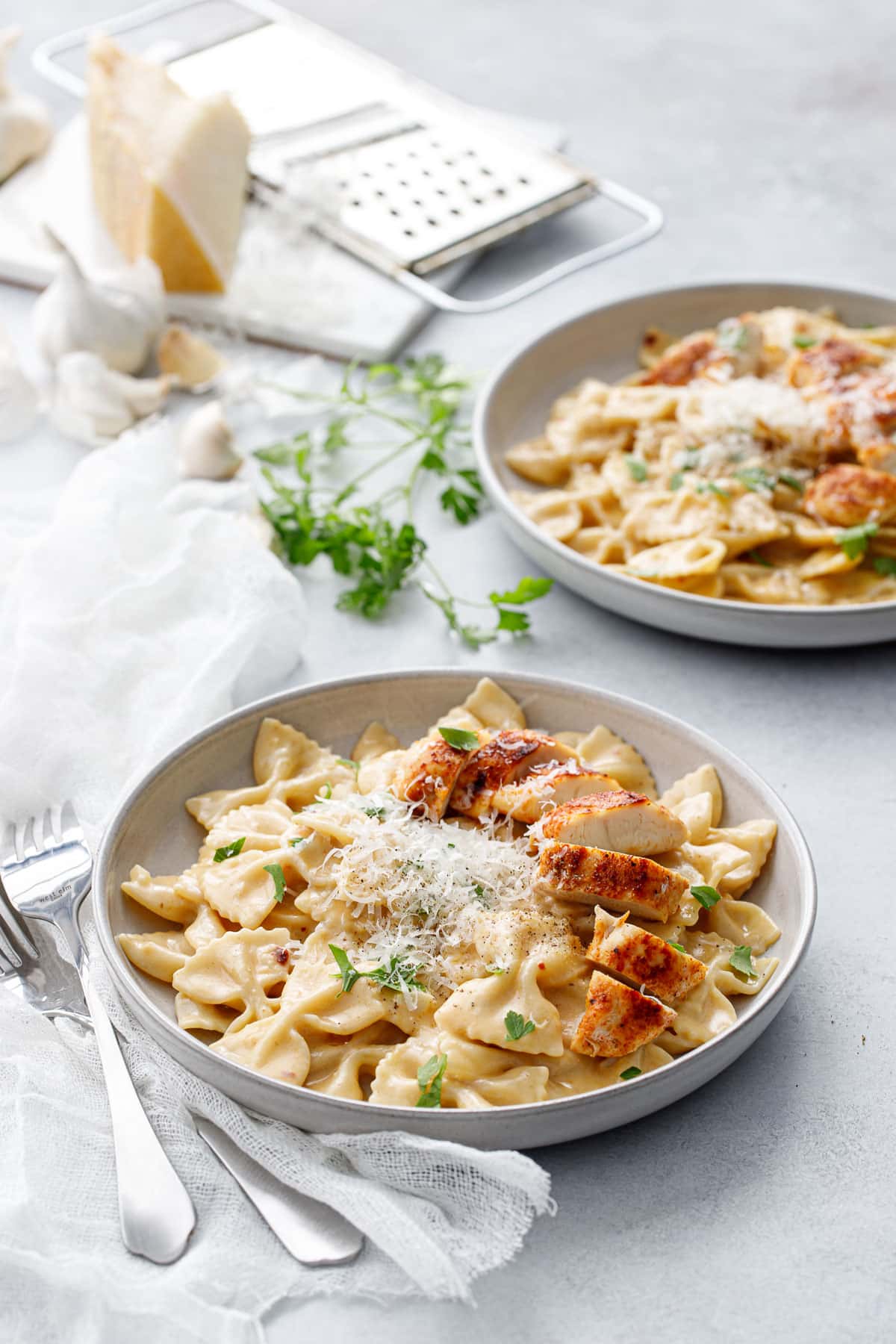 If you're the kind of person who sees 2 garlic cloves called for in a recipe and instead throws in no fewer than 5, this recipe is for you. It's got garlic galore, both fresh and powder, for a double dose of garlicky flavor.
Let's just say Dracula wouldn't dare come anywhere near your house after serving this dish.